New East Asia Super League (EASL) format to include a new professional basketball team franchise named the Bay Area Chun Yu Phoenixes that will include athletes from Macau, Hong Kong, Mainland China, and Taiwan, and involve a budget possibly as high as US$13 million.
In an interview with Macau New Agency, EASL CEO, Matt Beyer, stated the league aims to become the top-3 in the world in terms of audience size and commercial revenue by 2025.
Established in 2016, the East Asia Super League (EASL) held several single-site invitation tournaments in the Macau SAR between 2017 and 2019, with its organisers announcing a new home-and-away pan-regional format beginning in October 2022.
EASL's Season 1 of home-and-away competition will have eight teams in total, playing with a 12-man roster with two import players and an Asian import player allowance.
The champions and runners-up from the previous Japan B.LEAGUE, Korea KBL, and Philippines PBA seasons will qualify to compete in EASL, the championship team from Taiwan's P.LEAGUE+ and the newly formed Bay Area Chun Yu Phoenixes will be the Greater China representatives.
These teams will compete for the US$1 million prize and the title of being the best in East Asian club competition.
The newly formed Bay Area Chun Yu Phoenixes franchise aims to become the 'top professional basketball team in the Greater China region' with a combination of free agents from Hong Kong, Mainland China, Macau, and Taiwan, as well as one Asian import and two foreign import players.
"We are really looking for the franchise to be representative of the One China concept, so of course we want to include players from Macau […] Right now seasons are underway so we have our GM doing our scouting work and. I would love to have a top player from Macau if that's the best thing for our roster," the EASL CEO told Macau News Agency.
Chinese Basketball Association (CBA) Finals GM, Liu Quansheng, will oversee the team's operations and scouting.
The new franchise was created with the Chun Yu Basketball Club a team in the Hong Kong Basketball Association, HKBA, with the support of the International Basketball Federation.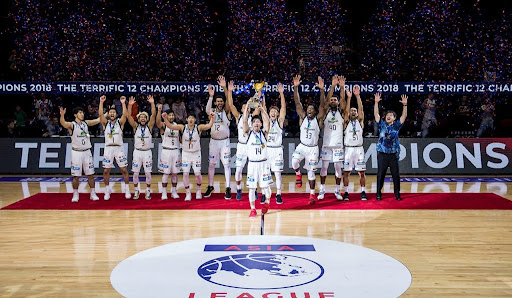 According to the EASL CEO the embryo for this new team occurred in 2019 and evolved after the Covid-19 pandemic, as a way to assure better exposition to basketball in the GBA.
"Macau and Hong Kong were never able to have a professional league able to play internationally, so we wanted to offer a top basketball product coming from the GBA and going around Asia"
The team will be based in Hong Kong and will play three home and three away games against the champion and runner-up teams from the PBA (Philippines), B.LEAGUE (Japan), and the KBL (Korea) in a six month period from October 2022 to February 2023, and potentially qualify for the EASL Final Four competition that will crown the champion, hosted in a major city in March 2023.
"We've had great events in Macau for several years […] we enjoyed our partnership with the Macau Sports Bureau, which unfortunately was affected by the pandemic. We look forward to having great events in the future. Hopefully, our final four event can take place in Macau in March, 2022," Beyer added.
"The main event will include concerts and other fan activities, we would love to host it in Macau for the first edition and then repeat it in many editions in the future".
According to Beyer, the Bay Area Chun Yu Phoenixes home games in the regular season would be played in Hong Kong.
It will also play a schedule of 20-30 games in other Asian leagues and globally throughout the year as a super team representing the Greater China region.
The new franchise will include an undisclosed world-famous foreign head coach, now leading one of the top five national teams in the world.
"He has experience in many leagues, but since he is still employed at the moment I can't say much about it at the moment. Let's just say he is one of the tops in the world. He also has experience in many Asian countries, leading national teams, winning championships and respected national leagues"
The club will a mix of 'all-star and journeymen Mainland Chinese CBA-level players', together with top players from Hong Kong, Macau, and Taiwan to deliver career performances and showcase Chinese basketball to the region.
The Phoenixes roster will also include two top foreign import players with NBA or top international experience and one Asian import to increase the competitive level of the team.
Beyer stated that as of this moment no players have been signed since most targetted players are starting their respective domestic league seasons.
"We are currently seeing who is available for next season, who is going to be a free agent, who is interested in joining this type of team and how does that works together with our budget"
The franchise's budget will range from US$10 million to US$13 million, which Beyer considered made the Phoenixes one of the highest budget teams in all of Asia.
As for sponsorships and investors, Beyer only added talks are ongoing with different parties mostly 'high net worth individuals" in the Greater Bay Area, about potential long term sponsorship or ownership of the team.
"At the time it is the EASL running the team but I don't think it is in our best interest to run it forever. We want to get it started, it's very important to us to have this new concept of Chinese basketball in a very entertaining way [..] It will be a new face of Chinese basketball".
The last edition of the league was said to have amassed 117 million in live viewership, with Beyer estimating the 2022 edition will manage 230 million viewers in a "conservative estimate" with broadcasting deals still "under negotiation".
"It's going to be heavily digitally oriented in many different geographies, with a focus on multi-year deals exclusive in our core markets […] As a league we want to attract 10 to 12 strong corporate sponsors integrated along with all our broadcast and unique digital assets," the league CEO told MNA.
As for the possibility of having a female version of the new EASL, Beyer noted that female teams in Asia are already competing eye-to-eye with the best in the US and Europe, with the Chinese national female team one of the best in the world.
"As we expand the league format to eight teams in season 1 and then 12 teams in season 2 and 16 teams in season 3 you will see an expansion to women teams, even if not as large or robust as the league in the men's size. It's inevitable"