The Distinctive Shops Programme extends to the Northern neighbourhoods with 80 new establishments
Whilst is true that every neighbourhood in every city of the world has its particular way of life, Macau's day-to-day is bustling with energy, small shops, different traditional eateries—each with its own history and traditions— ready to welcome anyone that walks in. Through its Distinctive Shops Programme, one that supports distinctive restaurants, eateries and retailers, the Government aims to promote different areas of the city in hopes of increasing foot-traffic and thus encouraging business growth.
**This is a sponsored feature.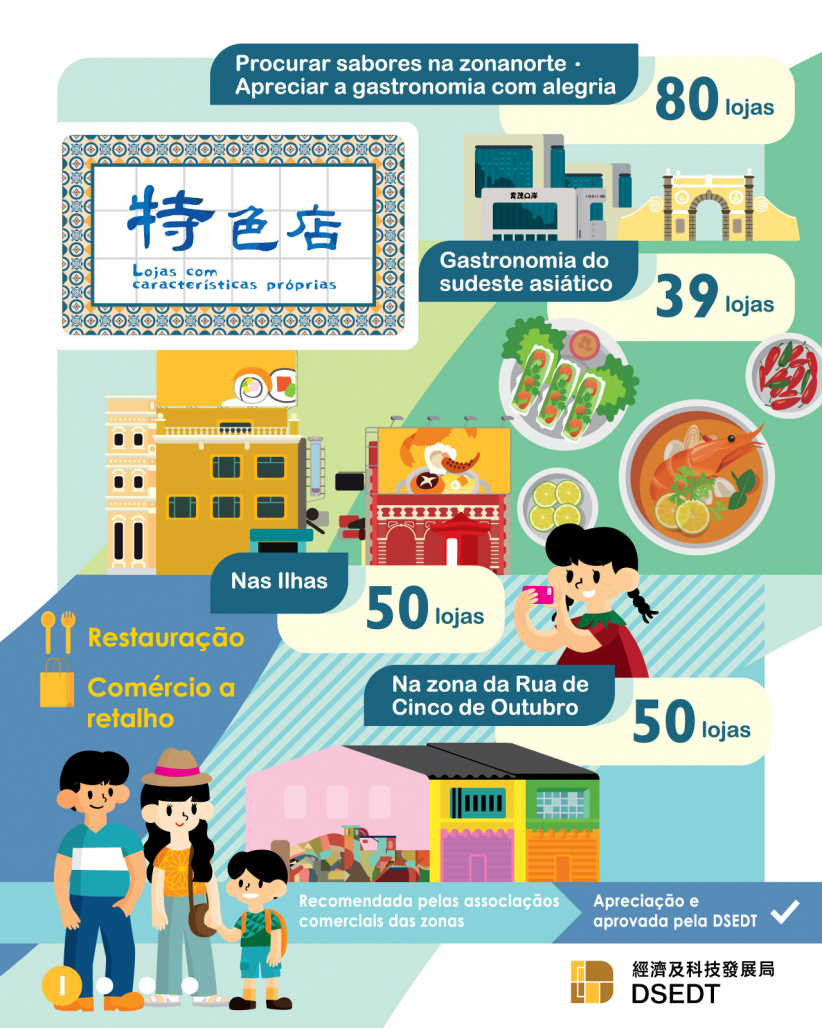 The initiative promises to keep growing with support found in promotional efforts, both locally and on the Mainland, as well as training and workshops.
Embracing the Northern neighbourhoods
Earlier this month, the Economic and Technological Development Bureau (DSEDT) has expanded the Programmeto the city's northern area, in a ceremony that recognised 80 new eateries as being part of the Distinctive Shops Programme— Finding Flavours in Northern Area. The event took place in the Lok Yeong Fa Yuen building where 80 new restaurants and eateries were added to an already extensive list that included over 100 establishments recognised in the first three phases (Rua de Cinco de Outubro area, Islands area and South East Asia Gastronomy). Under the theme Enjoying Gastronomy this programme is said to have shown extensive success in promoting local businesses.
As Macau strives to be a city of Gastronomy, the programme ensures that tourists and residents alike have more information regarding the unique flavours, traditions and history that exist in all the small streets, alleys and corners of a city that is as diverse and culturally rich as can be.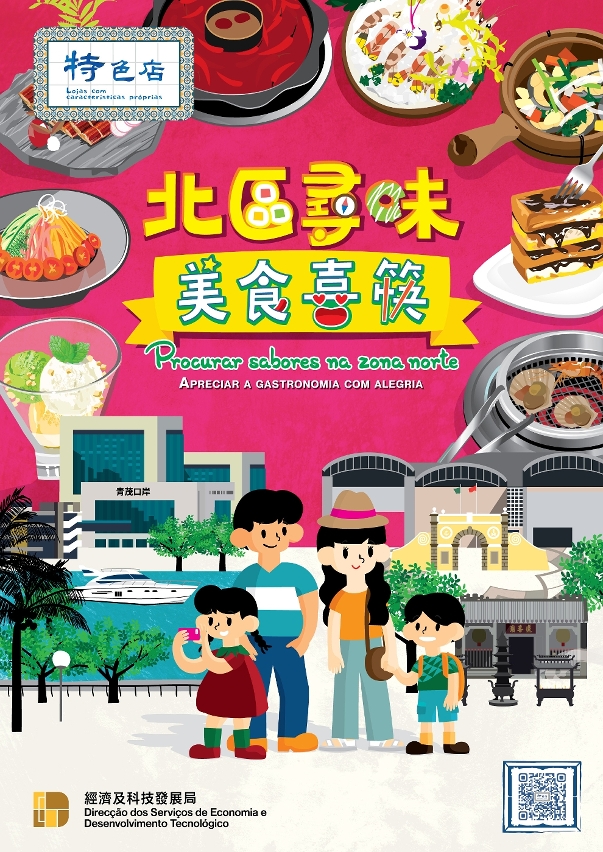 A City Wide Web
In his speech during the ceremony, the DSEDT Director, Tai Kin Ip, added that when the programme was launched in July 2020, the bureau also started promoting these establishments through a multimedia platform and through a number of different channels. A number of comprehensive videos have been shot, showcasing the city's array of attractions, sharing tales and the unique stories of establishments that have, in some cases, several decades of existence. This way, local businesses increased their attractiveness. The bureau also had a key role in ensuring the Distinctive Shops had access to a consumption platform in Mainland China. According to the data available, this initiative more than doubled their visibility and increased the rate of clicks on the Distinctive Shops' platforms. Tourists who learn about these establishments online are more prone to visit the physical space once in the city, a fact that greatly increases the shops' ability to conduct business and expand.
This set of initiatives has as a goal of increasing the foot-traffic in the Northern area of the city, in hopes that the unique, traditional flavours around Macau can be better know and appreciated. The neighbourhood is then expected to enjoy a boost of business and visitors. Great efforts are being made to ensure the promotion of these establishments can be made both online and offline, taking full advantage of the latest technology. Workshops and training are being provided to the owners of these distinctive businesses to guarantee everyone can make use of this brave new digital world.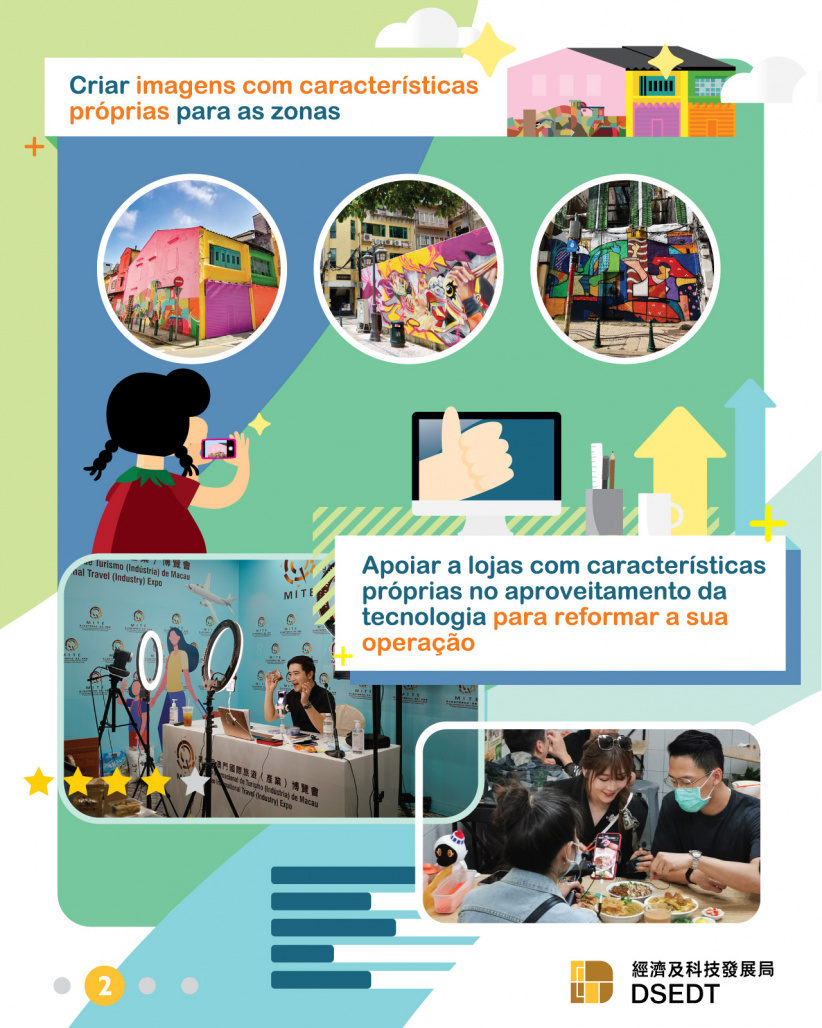 In the physical world
As for offline channels, the government is counting on using a combination of the Distinctive Shops Programme and the already well-established network of conventions and exhibitions in the city. Initiatives such as the Macau Week and the Macau International Fair (MIF), will be combined with governmental efforts in order to better promote some of the most unique businesses around town. Guided walks and similar activities will be also arranged so that these tourist-heavy periods can be translated into an increase in business for these establishments.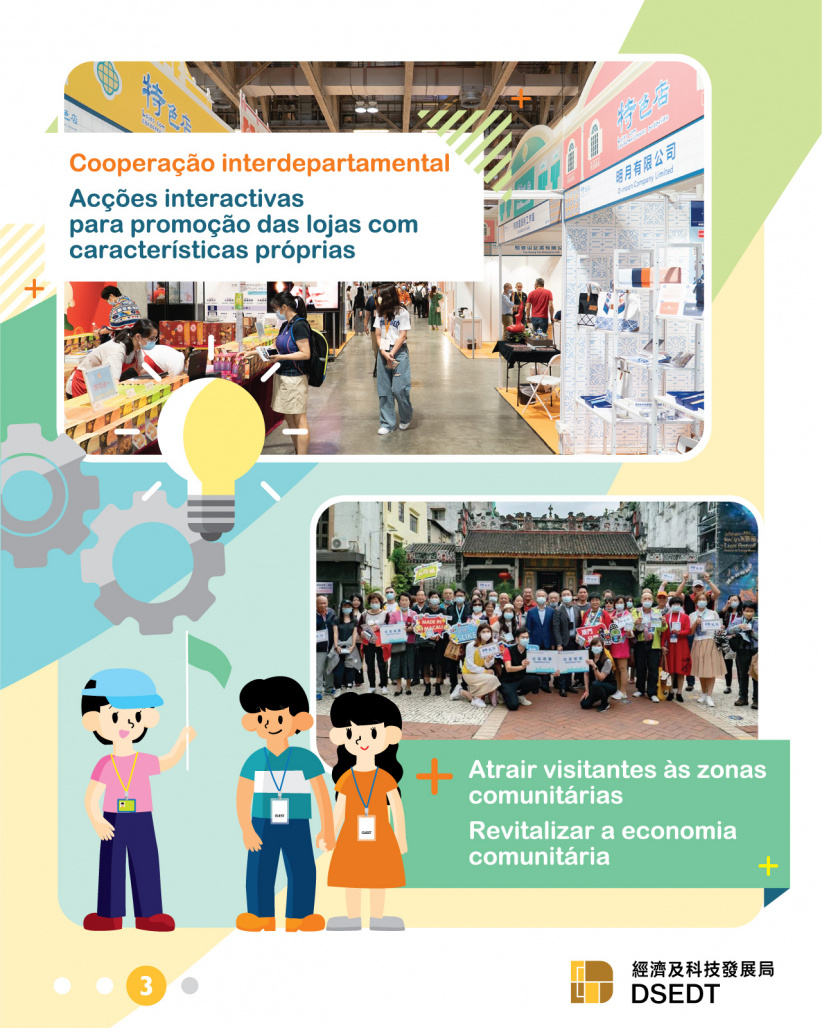 As we all know from experience, local business do a lot to provide a sense of belonging and community in the areas they operate. Who doesn't love going to their favourite cafe every morning, order some char-siu from the eatery next-door for dinner or taking their child to a particular noodle shop? These old, traditional establishments play an important role in creating the fabric of a city. It will then be a great feat to allow others, outsiders to the neighbourhood, visitors from the Mainland and tourists in general, to fully appreciate the very unique feature Macau has to offer: it's flavours.