All SAR residents are requested to carry out a round of Covid rapid antigen testing on Wednesday (June 22), with no plans for a second city-wide nucleic acid testing for the time being, health authorities said.
A rapid antigen test is a rapid diagnostic test suitable for point-of-care testing that directly detects the presence or absence of an antigen, with three having been provided to everyone who took part in the recent citywide testing drive.
Citizens will have to self-test using covid rapid antigen kits, but people living in high-risk areas will still be subject to a nucleic acid test, with more detailed information on the arrangement to be announced later, Health Bureau director, Alvis Lo Iek Long, indicated at the now daily pandemic update press conference today (Tuesday).
The health bureau director stressed that pandemic spreading risk may also increase due to large people gathering when carrying out city-wide nucleic acid testing, therefore the government choose to adopt the rapid antigen testing approach in order to balance the risks.
The number of confirmed covid cases has risen to 49 as of the press conference in the afternoon, with 15 people having symptoms and other 34 people temporarily classified as asymptomatic cases.
The 49 positive cases are divided into two transmission-link groups, with 28 cases in the non-local worker group, 19 cases in the prison group and 2 other cases still under epidemiological investigation.
So far, a total of 2,142 people have been placed under observation by the health authorities, including 49 confirmed cases, 304 close contacts, 164 sub-close contacts, 1229 people with the same itinerary routes, 51 general contacts, and 35 people who chose to accompany people placed under observation.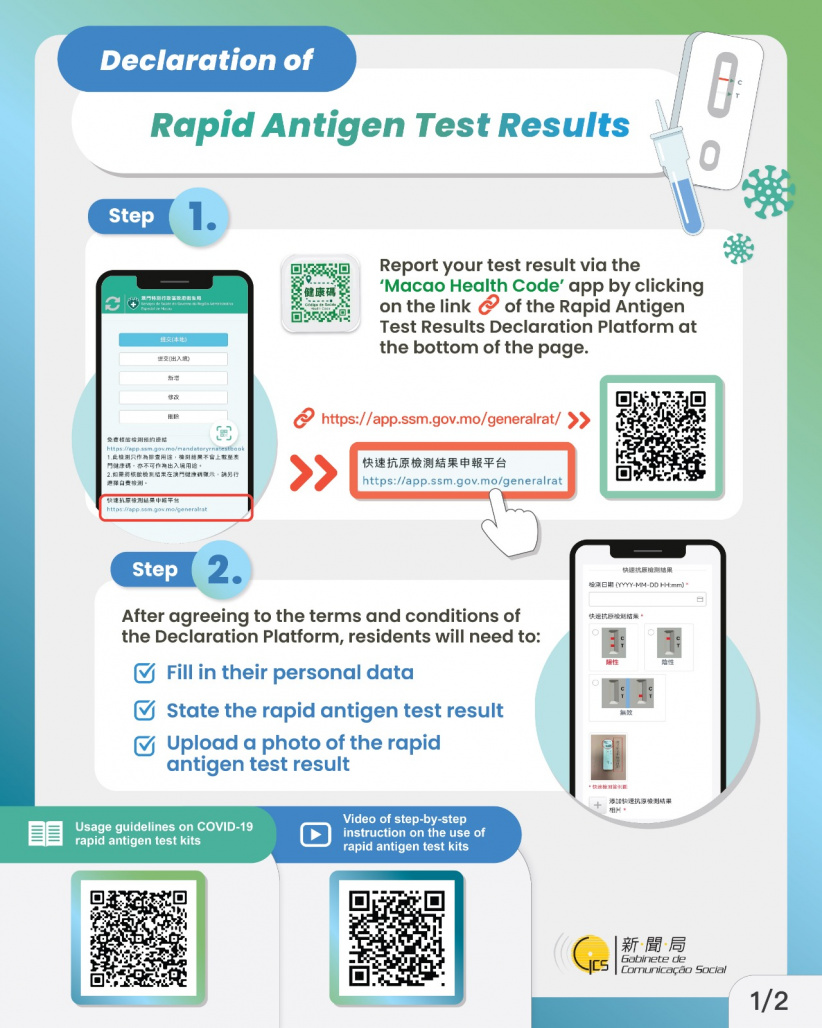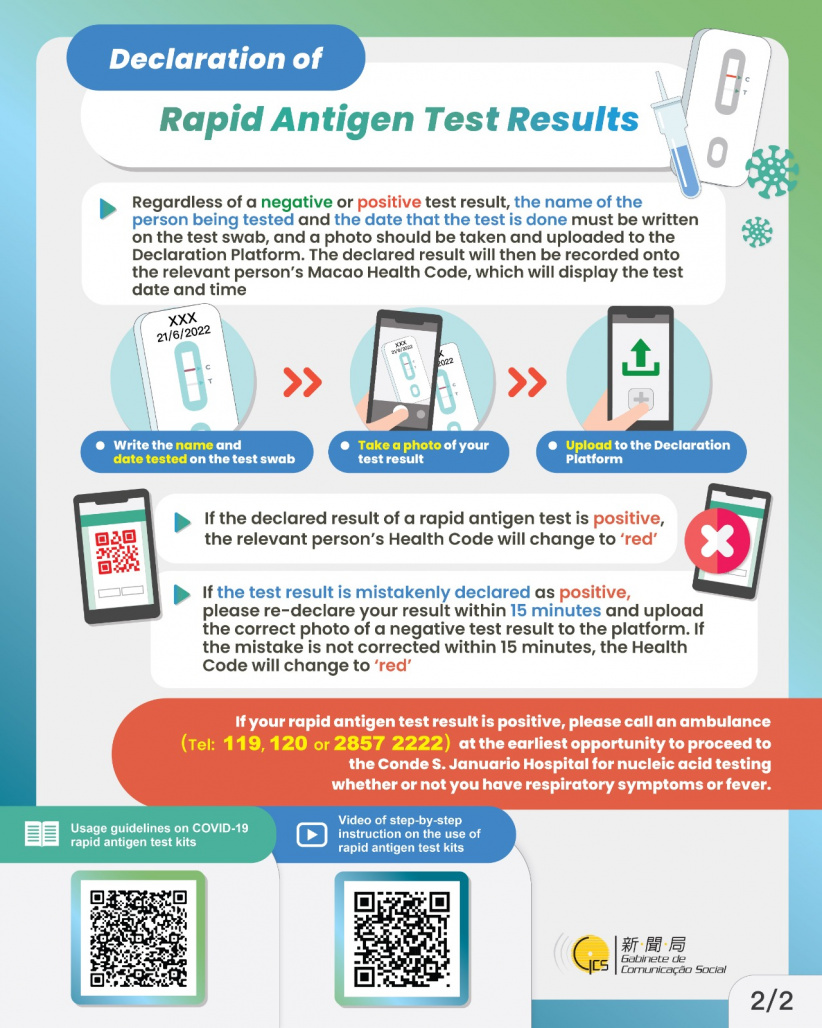 Meanwhile, Lo revealed that the authorities are still investigating the source of the pandemic outbreak this time, but it is not yet found at the time being.
"From the example of the mainland, we can see that in many cases the source cannot be found in the end," Lo said, "the most important thing now is to track the close contacts, so as to reduce the risk of community transmissions. Everyone should reduce the times of going out so that you won't pass the virus to others even if you are classified as a positive case."
Over 300 children needed to be placed for medical observation, all of which were accompanied by a legal guardian, Novel Coronavirus Response and Coordination Centre Coordinator, Dr. Leong Iek Hou said in the press conference.
Several students from Sacred Heart Canossian College Kindergarten and Hou Kong High School have been placed under medical observation due to links to confirmed cases.
Dr. Leong added that people who visited the same place where the confirmed case stayed 15 minutes before and 15 minutes after, will have their health code turned yellow.
The travel record risk check function of the Macau Health Code is activated today, 、while those whose itinerary records overlap with the travel routes of the positive cases will have their health codes automatically turned yellow and receive notifications sent by SMS from the Health Bureau.
Starting from the day when the yellow code is set, people with the yellow code will need to undergo two covid nucleic acid testing within 4 days, with the 2 tests to be conducted not on the same day.
The city-wide nucleic acid test has been completed at 12:00 noon today, with all results estimated to be released by 12:00 tonight.