Macau Business Editorial | March 2021 | By José Carlos Matias – Director
---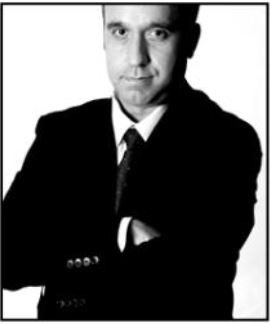 We don't have a "Macau's Got Talent" TV franchise or a local version of "The Apprentice", and to be honest, having been left out of that reality TV bonanza is nothing to cry over. That being said, there is plenty of talk about the need to nurture local talent and encourage entrepreneurship among the youth.

But when these noble and much-touted aims are raised, one can't help wondering whether we're hearing wholehearted commitment or mere lip service. Whatever the case, it would be unfair to downplay efforts made over the years by local authorities to cultivate talent. Former Chief Executive Chui Sai On launched the Talents Development Committee in 2014 with laudable objectives and taskforces devoted to planning and evaluation, encouraging talents to return to Macau, and training.
More recently, the Greater Bay Area blueprint indicated what the SAR's function would be in the grand plan for regional integration. To remain relevant and play a concrete role, Macau must embrace the One Centre, One Platform, One Base formula and actively participate in the national development strategies. The crux of the matter is in making the best out of what makes this city unique, distinct and distinctive and not sleepwalking into becoming of little relevance or even simply being diluted in the mid-to-long run – something that is in neither the city's nor the central authorities' interest. Quite the contrary.
We do have capital, but we are somehow short on land and people. Don't get me wrong – human capital has developed greatly in Macau since the 1980s, more so since the establishment of the SAR. What seems clear though is that we do not have yet sufficient skilled human resources needed to be up to the ambitious and visionary tasks set by the mainland authorities and hopefully embraced by the local Government, society and business elites.
We are indeed at a crossroads in this respect. Chief Executive Ho Iat Seng included the nurturing of talents to promote the prosperity of Macau as one of ten key governance bullet points in his 2021 Policy Address, and he has rightly brought this topic into the spotlight.
A formidable challenge looms in the background: economic diversification. It will take years, perhaps decades. We all know. And it should combine top-down design with bottom-up dynamics, alongside the right approach to regional integration and cooperation.
Successfully managing the pandemic is surely of paramount importance. Stability, security and safety are hard won achievements to be cherished. Nevertheless, they are not mutually exclusive with ensuring a stronger focus on modernization, innovation and openness.
We need to preserve and encourage tolerance and diversity in the nurturing of talents, while focusing on merit and expertise.
As we claw ourselves back from the Covid-induced crisis, we must maintain a Janus-faced view from the bridge: gazing at once up the Pearl River Delta and out to the vast blue ocean.
As the Chinese saying goes, all rivers run to the sea (海纳百川).