The Meteorological and Geophysical Bureau (SMG) has lowered all tropical storm warning signals at 6:30pm, as tropical cyclone "Ma-on" entered Guangxi Zhuang Autonomous Region in the afternoon, after making landfall on the coast of Maoming city in west Guangdong.
Signal No. 8 was in effect in Macau between yesterday (Wednesday)10:30pm and today (Thursday) 11am, being replaced with No. 3 signal. The tropical storm left the city basically unscathed with no injuries and only five minor incidents being recorded by the Civil Protection authority.
Flooding was not as severe as expected because the peak of the effects caused by the "Storm Surge" phenomenon did not coincide with the peak of the astronomical tide, SMG said.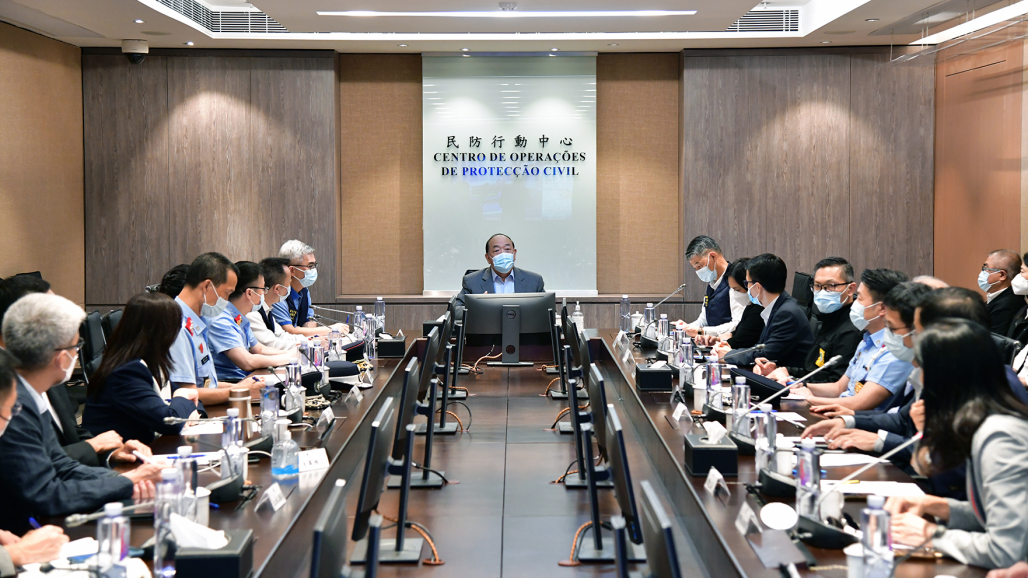 The Secretary for Security and head of the joint operation body overseeing the prevention and relief efforts praised the efforts of the civil protection team, noting that alerts were issued in a timely manner, which allowed residents to take preventive measures in advance, and in addition to residents' understanding and active collaboration, prevention measures were implemented effectively, as quoted in a press release issued by the Civil Protection Operation Centre.