The Macau Association for Stray Dogs and Animal Welfare (MASDAW) has started a crowdfunding campaign to raise MOP1.2 million (US$149,427) to find a new shelter for the almost 130 dogs it has in its care.
In what is described as "the biggest challenge of its history", the group is attempting to raise the funds to relocate to a new shelter before it is forced to relocate from its current shelter in March of next year.
"Without the help of the local community, MASDAW will not survive and the lives of over 130 dogs under MASDAW's care will be lost. On top of this, the Association must continue to fundraise to cover its yearly expenses of MOP1.5 million," the group headed by Fátima Galvão says in an announcement.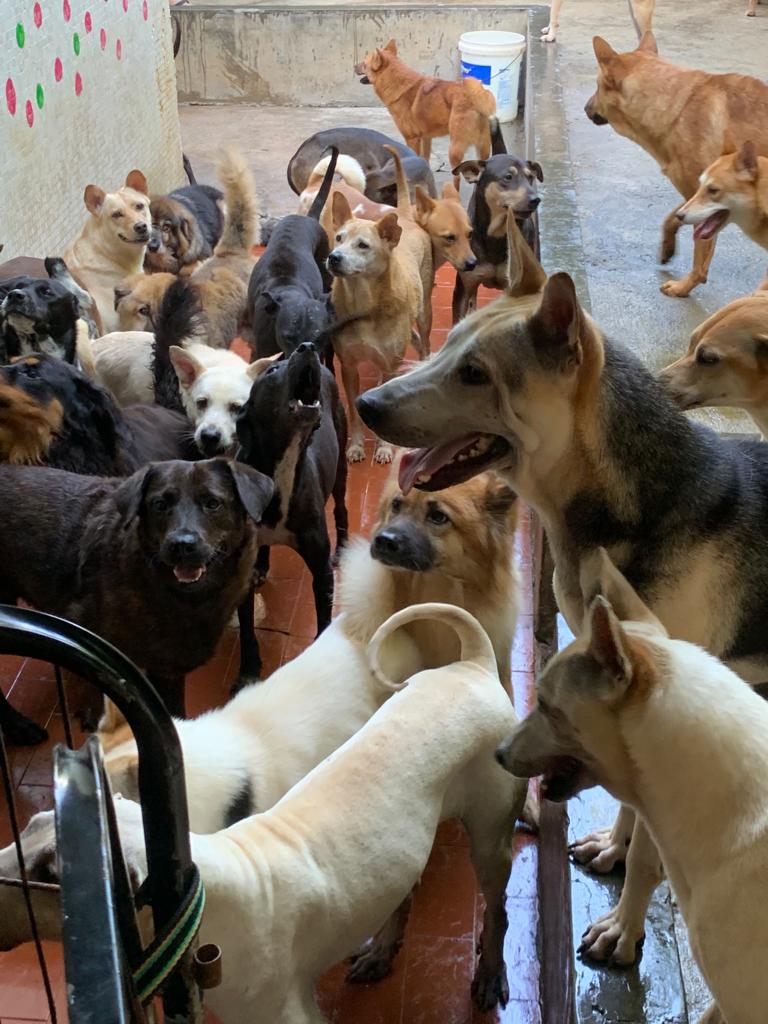 "We are appealing to a huge local community that loves animals. We need your support to save the lives of circa 130 dogs, and to continue our community work."
Founded in 2014, MASDAW's main focus is to rescue, and re-home stray and abandoned animals in Macau.
The group's Facebook page – which had nearly 11,000 followers – was also the target of hacking and destroyed beyond repair, with the association forced to set up a new page.
The group is currently accepting donations to two bank accounts in BNU and Bank of China or via MPay.
MASDAW is also selling charity vouchers valued at MOP300 through a network of volunteers, with vouchers for under 18's are also available for purchase for MOP100.
Those interested can support MASDAW in other forms, such as Association membership, dog adoption, fostering a dog, donations in kind (food, leashes, collars, harnesses), and even volunteer work to help the Association (design work, walking dogs, administrative work).
Business owners and professionals can also help by putting a donation box from MASDAW in their businesses, workplaces, schools or clubs, an event organizers suggest donations at functions or weddings instead of receiving gifts or lai-sees.
Donation transfers can be made to the following accounts:
BOC – Bank Account in MOP – 13-01-20-024733
BNU – Bank Account in MOP – 9012 686 823
MPAY – QR code