The newly sworn-in Convenor of Hong Kong's Executive Council talks on COVID policies, national security, the path towards economic recovery and regional integration.
By José Carlos Matias
---
Regina Ip is a well-seasoned, veteran Hong Kong politician. She served as director of industry and immigration before the handover and was the Secretary for Security of the Hong Kong Special Administrative Region by the time of the 2003 large-scale protests against the first attempt to enact a national security law. Ms Ip was later elected to the Legislative Council and has been a member of the Executive Council over the past decade. On July 1, she became convenor of the Executive Council, the Chief Executive's top advisory body. In an interview with Macau Business, Regina Ip expresses confidence in the city's post-pandemic economic recovery and underlines that while Hong Kong supports China's dynamic Zero COVID policy; it has developed its own approach to fighting the pandemic, which excludes citywide lockdowns. Looking ahead, deeper regional integration and cooperation with Shenzhen, Nansha and the whole of the Greater Bay Area will yield results and bring many opportunities, she anticipates.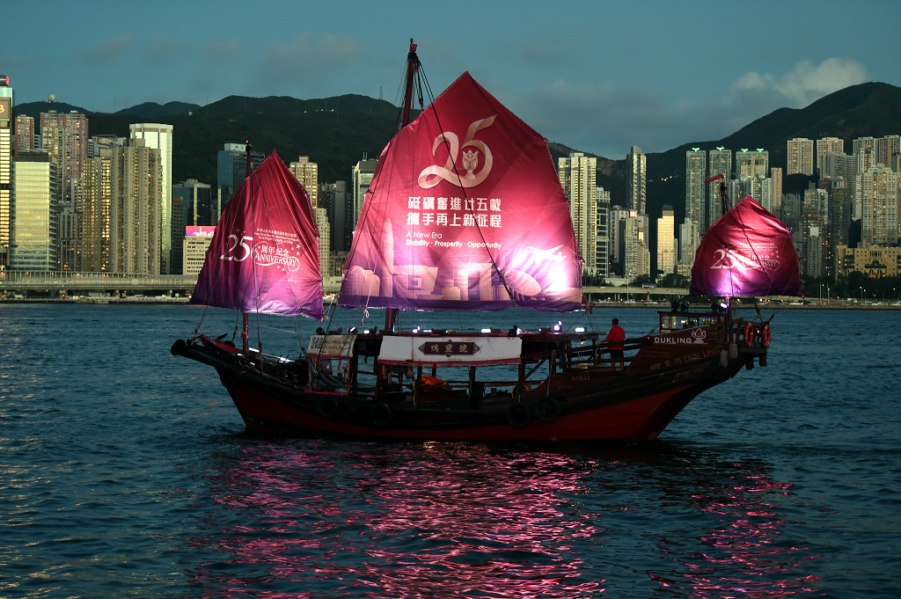 You have become convenor of the Executive Council with the new administration led by newly sworn Chief Executive John Lee. What's your mission for the next five years?
Regina Ip (R.I): – Whether as convenor or a member of the Executive Council, my duty is to give the Chief Executive the best advice available in accordance with the public interest. How does the role of convenor differ from the role of other members? A convenor also acts as a conduit between other members and the Chief Executive.
The convenor also plays a very important role as channel for communication between the Government and the business community and the media, especially the foreign media.
You take up this role at a pivotal juncture for the SAR as we are half way through the 50-year period. What are the main challenges for Hong Kong?
R.I. – The Chief Executive in his slogan said he wants to open a new chapter in Hong Kong's development. Hong Kong has been battered in the past few years. First by the riots in 2019, then by the COVID-related restrictions, which have damaged our economy. We are in a recovery stage. The stated mission is to lead Hong Kong to a rebound. My job is to assist the Chief Executive in this. My mission and that of the whole Executive Council is to re-join the world, re-open with the mainland.
In a number of international media outlets, NGOs, namely among some Western governments and politicians, the idea that One Country Two Systems is damaged is firmly entrenched. You surely disagree with this assertion. What's your counter argument?
R.I. – The facts speak for themselves. We continue to have separate legal, judicial, financial and economic systems. We have a common law system as distinguished from the mainland system, we have our own separate currency, we have our exchange rate system, we continue to have a free-wheeling capitalist economy, we are a cultural hub, continue to be the crossroads between mainland China and the rest of the world, we have our own way of life. And when you look at the way we deal with COVID, we don't just copy; duplicate what the mainland is doing. We take advice from the mainland and we, of course, support the idea of dynamic zero-COVID but in light of our experience of fighting COVID, we have developed our own way of dealing with it. Our separate system is alive and well. The facts speak for themselves.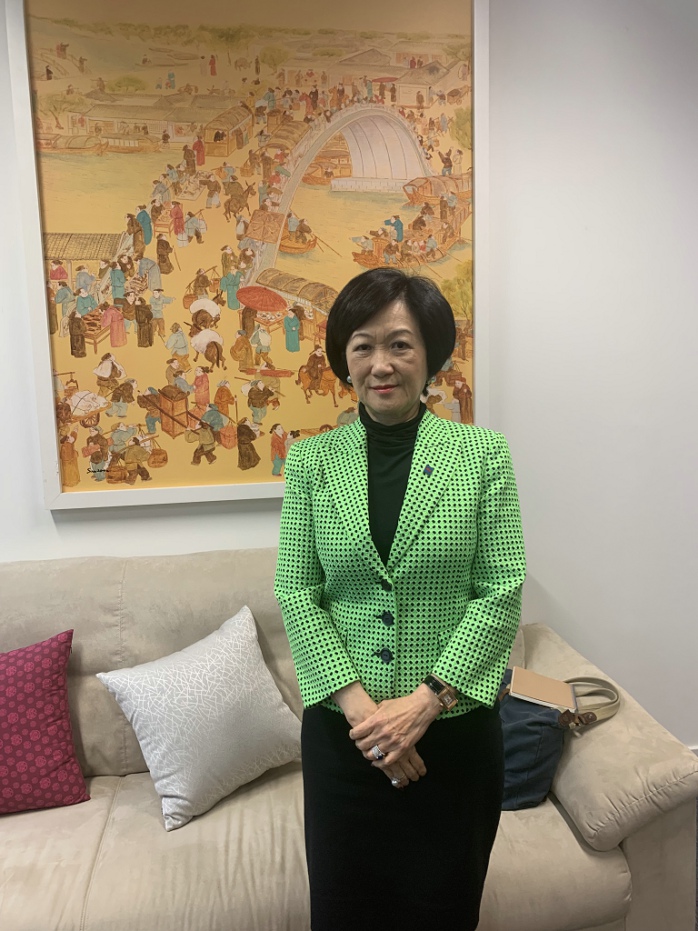 Those who cast a sceptical eye on it emphasize the impact brought by the national security law, adopted in 2020, and the reform of the electoral system for the Legislative Council in 2021. How do you regard this?
R.I. – They developed this narrative because of the political bias, but if you talk to the expatriates, businessmen in Hong Kong, nobody is worried about the national security law. Their main concern is our quarantine requirements. Whenever I have conversations with the Foreign Correspondents Club or chambers of commerce, the burning question is when are we going to move to "0+7" – when can we be quarantine free?
People who live in Hong Kong know that without the national security law, we would still be in turmoil. They believe in their hearts that the national security law put an end to the riots that victimised us in 2019. The riots limited and damaged our freedoms. We were not free to go out on weekends, we were not free to speak out. If we didn't support the pan-dems ['pro-democracy' opposition], we could be beaten up. People who spoke Putonghua were beaten up. We would not be able to have real freedom and exercise our rights without the national security law. These facts are crystal clear, and the expats living in Hong Kong know it in their heart.
Macau has recently launched a 45-day consultation on the amendment to the city's national security law aimed at bringing the legislation more in line with the Hong Kong law. What's your comment on this development?
R.I. – We must congratulate Macau for getting ahead of us in implementing Article 23 of the Basic Law. Macau succeeded in enacting local legislation, in regulating Article 23 in 2009, prohibiting seven national security offenses. But in our case, after the 2019 riots, the mainland authorities helped us to close the gap and introduced new offenses like local terrorism and collusion with foreign forces. These are offences are not in your current law. So there's a case for Macau authorities to study what we (Hong Kong) already have. National security legislation is something that every territory needs to keep under review because of new challenges. Singapore enacted new legislation last year to deal with foreign interference. The United Kingdom has also updated its national security legislation. So I think we all have to keep new challenges under review and introduce new legislation.
The dynamic zero-COVID policy has been widely questioned overseas and also in several sectors in Hong Kong. Is Hong Kong departing from it? What steps can we expect in terms of reopening the city to the world in the coming months?
R.I. – Our goal, of course, is to re-join the world and open up to the rest of the world and to reopen our quarantine-free travel to the mainland. Our approach is based on science and data.
Our health minister was able to move to 3+4″after analysing the data. Any further reduction will have to be based on data. The hospital authority is implementing contingency measures to relieve the pressure, such as mobilising the private hospitals to provide beds, reactivating our community treatment centre, and so forth. So what we need is a policy that works for all, to protect the elderly, infants, and children, not just for the business community. Of course, we are aware of the importance of quarantine-free international travel for our status as a business hub, but we also need to look after the elderly and very small children. I think we are sticking to this approach.
When do you expect the regular quarantine-free flow of people between Macau and Hong Kong to be resumed? How to reignite cooperation between Macau and Hong Kong?
R.I. – I think Macau completely follows the mainland model of dynamic Zero COVID with citywide lockdowns, flash lockdowns whenever you have a local outbreak. In Hong Kong, we don't do flash lockdowns or citywide lockdowns. We only do localised lockdowns, for example on public housing estates. We have been trying to fight COVID in our own special way, because our model is different from the mainland. The mainland is unable to open up to us yet. The Chief Executive is working hard to explore a model to open up with the mainland. We have to take into account the [COVID] risks that we may export to Macau or Shenzhen. So, as soon as we develop a model suitable for Shenzhen, we will be able to reopen to Macau. I miss going to Macau to spend a holiday and enjoy the wonderful hotels and restaurants. I hope that day will come soon.
Chambers of commerce and the business community have been expressing concerns over the exodus of talent. How worried are you about this trend? What can be done for Hong Kong to remain attractive to international talents, also considering the increased regional competition?
R.I. – We have seen waves of emigration. People are free to choose where they want to live. I have no problem with that. The key is the ability to continue to attract top people, and we are in a global competition for talent. I think Hong Kong's outflow has been aggravated by the highly aggressive policies launched by some countries. For example, Great Britain broke its own promise in the Memorandum on Nationality signed in September 1984 that it would not give BNO (British National Overseas) passports to children born after July 1 1997. Now they are breaching their own commitment, offering BNO passports to Hong Kong people born after June 30, 1997. In the past, favourite destinations such as Canada and Australia all had a points system immigration policy. Now Canada is offering access as long as you have a college degree. So we have to enable our immigration policies to attract top talent. The Chief Executive is working on it. He has said that we will be able to attract top talent and I believe he will unveil a package of measures in the upcoming Policy Address.
In addition to attracting talent, bringing fresh foreign direct investment is also seen as a must.
R.I. – Hong Kong has done remarkably well in terms of facilitating the flow of funds because we have no capital controls. We have a fully convertible currency. We are a top wealth management centre. We manage trillions of dollars. So I'm not worried at all about money flowing into Hong Kong. We have a lot of tools in place such as stock connect, bond connect, and connecting Hong Kong's global capital markets to China's capital markets. We are well positioned
Foreign direct investment in terms of investing in new equipment, building new factories is a separate matter. We are also well positioned. For instance, in the Northern Metropolis plan, which is aimed at accelerating our integration with the Greater Bay Area , we will be building a big tech pole, a technology development centre. The land will be available, joining Hong Kong and Shenzhen in attracting top talent.
In terms of regional cooperation, one of the key projects for Hong Kong is the Qianhai Shenzhen-Hong Kong Modern Service Industry Cooperation Zone. What can one expect from this project?
R.I. – The Chief Executive will be unveiling details on this in the upcoming Policy Address. But in Carrie Lam's Policy Address last year, there were plans on Qianghai, related to constructing a new Hong Long-Shenzhen western rail link to Qianghai. We will have new infrastructure in place enhancing the links with Shenzhen and Greater Bay Area. The hardware will be in place, but we also need other measures facilitating the movement of people—currently hindered by COVID restrictions—the movement of capital, depending on mainland China's capital controls and enabling Qianghai to become a modern services centre.
Considering that some sectors remain somewhat sceptical with regards to GBA, how to further engage and mobilize Hong Kong's business community and young people with regards to the GBA integration project?
R.I. – I think the business community is very excited about the Greater Bay Area (GBA). Number one, the GBA enables Hong Kong to have a bigger market. We are talking about an 86-million population. Number two is a tremendous source of resources for Hong Kong and of job opportunities for young people because our economic structure is narrow, as you know. We are 93 per cent services and mostly business and professional services. Our government has been working with the Shenzhen and Guangdong authorities to provide internships, subsidizing our young people to work in the GBA and having incubation centres for start-ups
Nansha has recently unveiled a new blueprint for cooperation with Hong Kong and Macau. What's in it for the Hong Kong SAR and how do you foresee this pathway for cooperation?
R.I. – I visited Nansha five or six years ago, and there were two Hong Kong banks operating there. The incentive for Hong Kong banks to set up shop there is that they could sell their funds to the whole country. At that time, it was rather quiet because the area was too small. Now Nansha has vastly expanded its geographic area, and they have provided a lot a taxation and other incentives for Hong Kong businesses and professionals to move there. So they want to upgrade their services, and Nansha also provides business opportunities for Hong Kong corporations. There are a lot of opportunities for us to explore in Nansha.
-How do you regard the prospect for development of the Guangdong-Macau In-depth Cooperation Zone in Hengqin? What can be the role of Hong Kong?
R.I. – Hengqin is a very interesting mode, because by announcing a second line – a new border checkpoint—in a way, the Macau area has been expanded by 106 square kilometres, thanks to the central authorities' support. This is something we can learn from, the Macau-Hengqin cooperation model. We can also work more closely with Shenzhen for more land and opportunities to start new businesses and have more diverse job opportunities.
When President Xi Jinping visited Hong Kong to preside over the oath of office of the new administration, he delivered a speech in which he stressed that "Hong Kong should earnestly address people's concerns and difficulties in daily life and make sure that all citizens in Hong Kong share more fully and fairly in the fruits of development". What's the significance of these proposals put forth by the President?
R.I. – One new point raised by President Xi that was not raised five years ago is the relationship between the government and the markets. He suggested we should recalibrate our relationship, combining the advantages of an effective government with those of an efficient market. My own understanding is that although we are a free market economy and we have been voted as the freest economy in the world many times, no economy is completely free. All governments need to step in from time to time. From my experience, a government needs to step in when there is a market failure. For example, when the market was not able to provide housing for victims of fire, the Hong Kong government needed to step in in the 1950s to build public housing for the tens of thousands of fire victims. When the markets become too greedy, creating too many risks at the expense of the consumer, the government also needs to step in to regulate and control the risks and to make sure that the markets do not become greedy. Or when the markets become too anti-competitive, when there are monopolies, the government also needs to step in. We have to make the markets fairer for everybody. We have to make sure the markets work well for everyone, not just the big guys, but also the SMEs, the little people. I think this is the message conveyed by President Xi.