[Updated version]
The Macau Judiciary Police (PJ) announced this afternoon (Sunday) that after investigation it cracked down on a crime syndicate – of which junket operator Suncity Group boss Alvin Chau Wa was part of – accused of operating illegal gaming activities and money laundering.
Chong Kam Leong, a spokesman for PJ, said today the investigation is still ongoing and did not reveal further details, including whether the case is linked to an arrest warrant for Chau in Wenzhou of Mainland China for engaging in illegal cross-border gambling activities.
Chau and the other 10 suspects have been transferred to the Macau Public Prosecutors Office after the press conference, with the head of Suncity taken in a separate van.
Asked whether Chau could be released on bail or the exact charges he will face, Chong only said today it would be decided by the public prosecutors.
The CEO of junket operator Suncity and leading figure in its Hong Kong-listed arm, Suncity Group Holdings Ltd, had been detained on Saturday morning by Macau police authorities following an arrest warrant issued by authorities in Mainland China's Wenzhou city over alleged cross-border gambling activities.
Based on intelligence collection in August 2019, the PJ learned that a crime syndicate headed by Chau set up overseas gambling platforms leveraging his junket operations in Macau and invited Mainland Chinese residents to engage in illegal online gambling activities, Chong indicated.
The illicit profits gained by the crime syndicate were covered and transferred through the accounts of Chau's junket operation, underground banking and other illegal channels, he continued.
The PJ set up a task force for investigating the case in April 2020, and decided it was time to take action in the early morning of Saturday to arrest Chau and another 10 suspects.
"Through initial questioning, they admitted they have set up overseas gambling platforms and engaged in proxy betting activities, but they declined for further collaboration in the investigation," the spokesperson said.
Asked whether the PJ only arrested Chau after the authorities in Wenzhou revealed on Friday night an arrest warrant had been issued for the junket boss, Chong only replied: "PJ initiated the case based on its own intelligence… [PJ] always collects different bits of intelligence through cooperation with [different jurisdictions] around the world, including Mainland China."
He added he "does not have any information at hand" whether this case is linked to Chau's case in Wenzhou.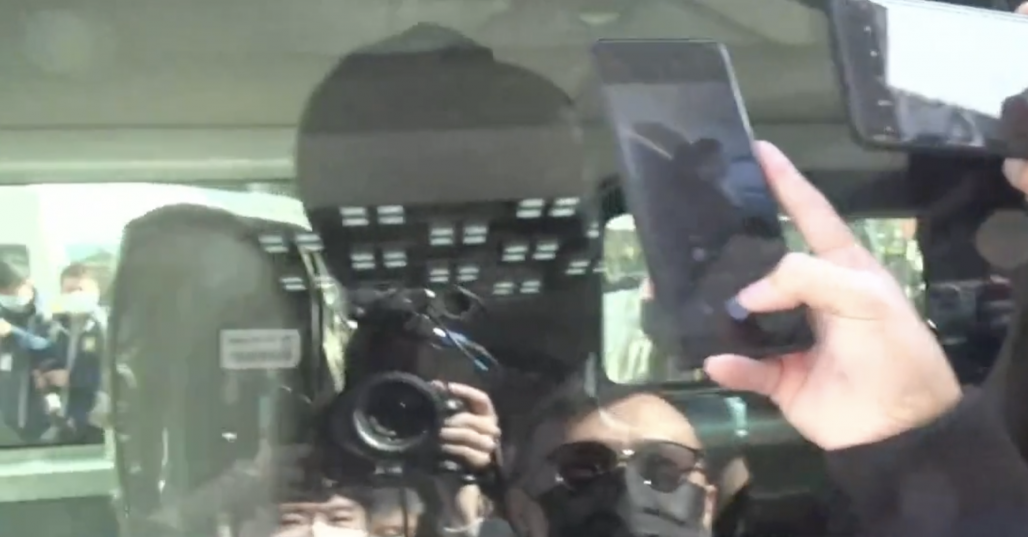 The Wenzhou authorities accused Chau of leading a cross-border gambling syndicate to organise trips for Mainland Chinese citizens to gamble at casinos run by his firms outside of the mainland through providing credits, transportation service and tech support for the gamblers.
The authorities estimated the syndicate, comprising 199 shareholder-level representatives and more than 12,000 agents for gambling promotion in the mainland, has developed a network of over 80,000 Mainland Chinese gamblers.
Concerning the Macau case, Chong said PJ has confiscated a large number of computers, servers, and other gadgets, as well as MOP3 million (US$373,467) in cash.
In regards to other details of the case – including the amount of money involved, whether the PJ is investigating Suncity Group as a whole, other junket operators and gaming operators in the city, and how long the syndicate has run, – Chong did not provide any concrete answers and mostly responded "we are still investigating the case" or "we don't have any information at the moment".
According to the evidence presented in the special press conference today that lasted about 20 minutes, some handwritten notes indicated terms of "shareholding", "$250 million", "$100 million", "gaming table allocation in Phnom Penh", the Philippines, and others. And some of the files presented today could date back as early as 2015.
Documents, money and computer seized by police
A large number of computers, servers, other computer equipment documents, and millions in Hong Kong dollars were seized in offices in China Civil Plaza and houses in Coloane.
Suncity's offices in the SAR are located in the China Civil Plaza office building in Alameda Dr. Carlos d'Assumpção.
The other 10 suspects of the case, either Macau or Hong Kong residents, are senior executives of a company, but PJ did not comment whether all of them are Suncity Group executives.
In light of the arrest warrant for Chau, Suncity said in a statement on Saturday that "all businesses are normally operating in accordance with the law and under the supervision of the Macau SAR Government."
The Macau SAR Government also issued a statement on Saturday, saying: "All Macau gaming practitioners must strictly comply with the laws in Mainland China and Macau. For anyone breaching the Macau laws and regulations, [the Macau SAR Government] will pursue those responsible in accordance with the law with zero tolerance."