Charles Leong Hon Chio topped the first race of the SJM Formula 4 Macau Grand Prix, in an eventful eight laps that saw fellow driver Andy Chang Wing Chung starting from last on the grid to finish in second place.
Chang was forced to start from the very back of the starting grid following an initial technical problem on the way to the grid. The Chengdu Tianfu International Circuit Team driver recovered from last to second place in one lap and three corners, crossing the finish line 5.4 seconds behind Leong.
Speaking after the race Chang stated he "lost count of how many cars he overtook" after a gear problem forced him to take his car to the boxes.
The first race of the Formula 4 Macau Grand Prix was lively, to say the least, with several accidents occurring in the first lap.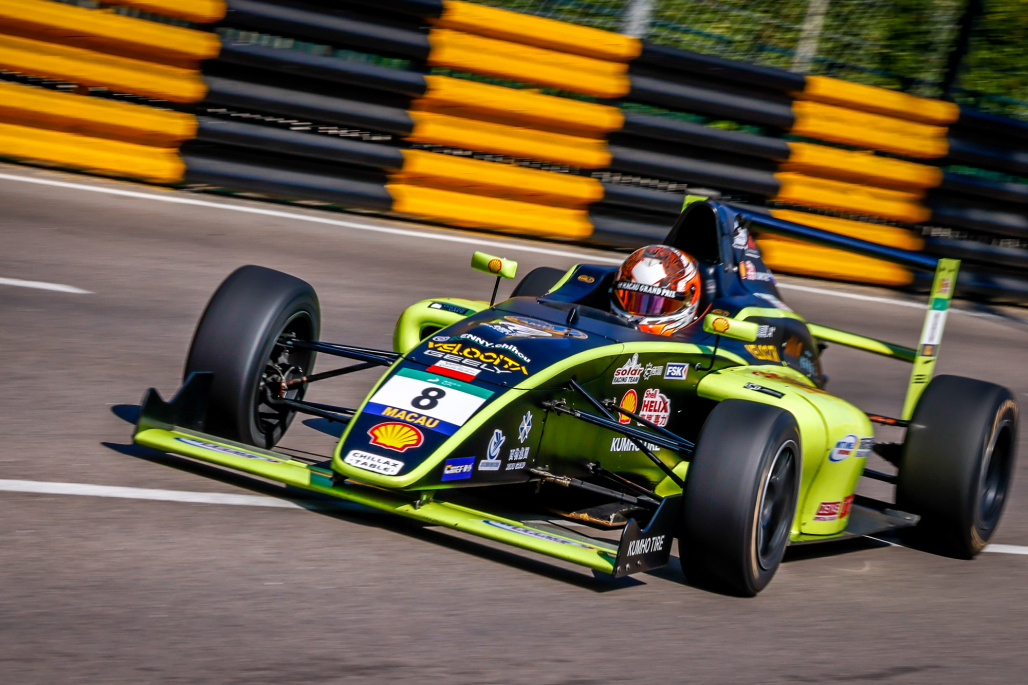 Hong Kong driver Patrick Tsang crashed coming out of Mandarin in the first lap, an accident that took the Champ Motorsport driver out of the race.
Meanwhile, Macau former F3 driver Lei Kit Meng was hit by Brian Lee at St. Francisco Hill. They were fifth and sixth on the grid, respectively.
Chinese driver Li Si Cheng had a quiet race behind the two Macau drivers, finishing third, 34 seconds behind the winner.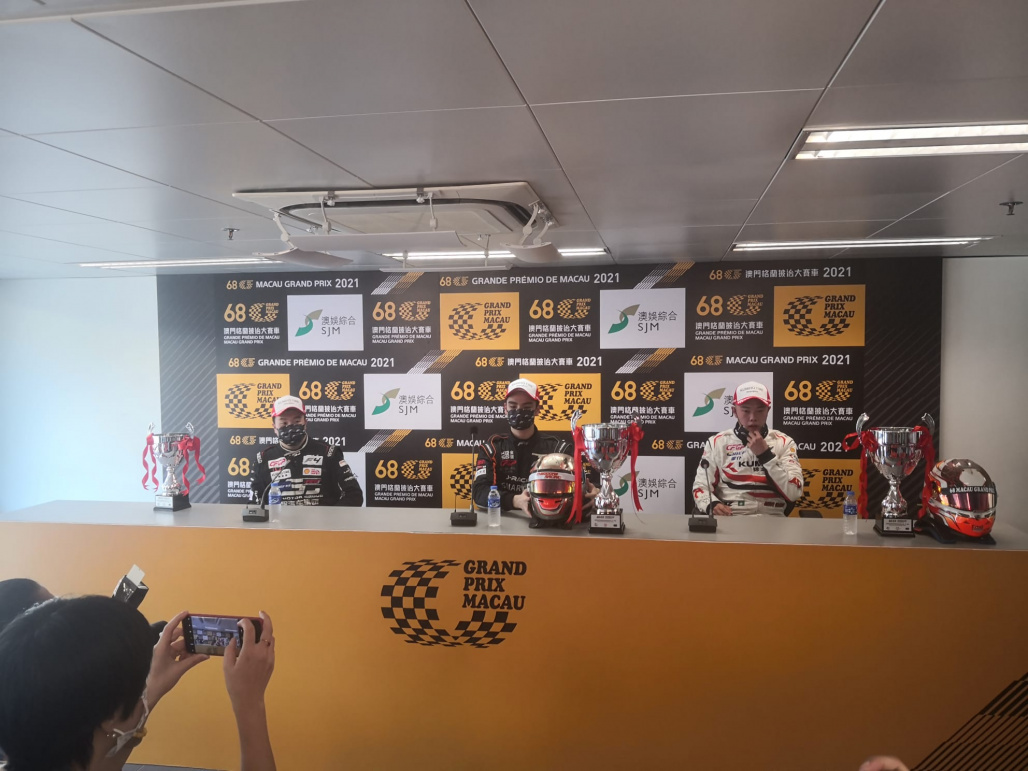 "I could not go in first gear so at the last corner before the race started we opened the engine and switched it and the steering up again. In the end, I could start first gear again and start last […] I tried to catch Charles but he was way too quick. In the end, I managed to finish second, which is better for me tomorrow, and have a chance to win," Chang stated.
Leong narrowly won the 2020 F4 edition to Chang, with a repeat duel expected in tomorrow's final race.
Carrying the eight-time Formula 3 Macau Grand Prix winners Theodore Racing name, Leong stated in a track like Macau he "can't relax" despite having the pole position.
"The start will be very important tomorrow, hopefully, I can do a good one and not give any time to Andy. Everything can happen here, especially at the start when everyone is next to each other," the 20-year old local driver added.
The final 12 laps of the SJM Formula 4 Macau Grand Prix are scheduled for Sunday at 3:30pm.