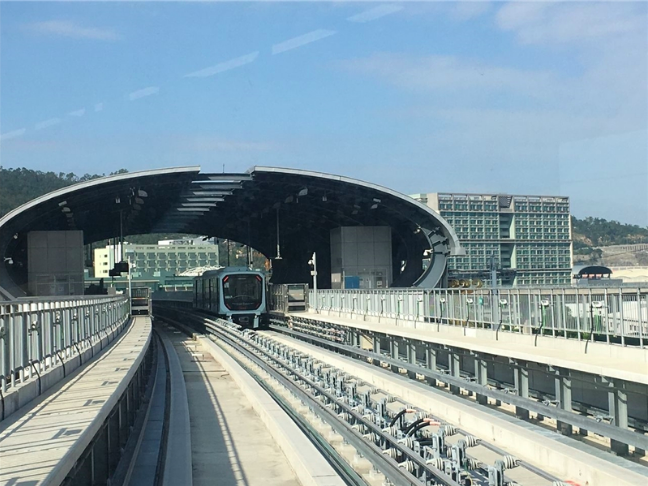 Macau (MNA) – The charter of the public company that is slated to replace the Office for Transport Infrastructure (GIT) has been published by the order of Chief Executive (CE) Fernando Chui Sai On in the Official Gazette on Wednesday.
According to the dispatch, the new company's name in English is confirmed to be Macao Light Rapid Transit Corporation, Limited.
A dispatch on Monday has announced the establishment of the public company.
It was announced during an Executive Council meeting that the GIT will "cease to exist", according director Ho Cheong Kei.
According to Mr. Ho, the 93 employees of GIT are going to be given a choice of whether they would continue to work in the newly-formed company or seek government positions elsewhere.
MNA has reached out to GIT representatives for a response on when the company will be established and the GIT will be dissolved, but has not received a reply at the time of writing.
As previously announced, the company will have an initial public capital of MOP1.4 billion (US$173.2 million) and be an anonymous society, which will be divided into 40,000 ordinary shares, each with the value of MOP10,000.
Some 93 per cent of the company is held by the Macau SAR Government, 3 per cent by the Industrial and Commercial Development Fund (FDIC) and 1 per cent by the Science, Technology and Development Fund (FDCT).
According to today's dispatch, the company will be tasked with the construction, maintenance and operation of light rail systems, advertising, and commercial services to relevant entities.
In addition, the dispatch notes that in order to promote the company's business, Macao Light Rapid Transit Corporation, Limited may co-operate with public and private entities or enter into co-operation agreements, fund other companies and participate in co-operative operations or other combinations.