MBTV: Covid-19 and the impact on Macau's SME's
The self-proclaimed queen of Japanese hip-hop Awich has stories to tell, from discovering rap as...
Agents of the US Federal Bureau of Investigation are used to criticism, but never in...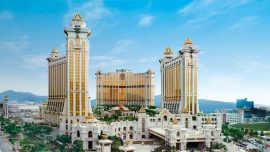 Gaming operator Galaxy Entertainment Group (GEG) has announced negative adjusted earnings before interest, taxation, depreciation...
The phone's home screen shows 90 degrees Fahrenheit (32C) in Silver Spring, a suburb of...