After a support team marathon to recover his Mercedes AMG following yesterday's dramatic crash, Hong Kong driver Darryl O'Young managed to win the Sands China Macau GT Cup.
The experienced Canadian-born driver has won the first edition of the Macau Grand Prix GT Cup back in 2008.
During Race 1 yesterday O'Young stood comfortably in second when his Mercedes seemingly slipped in oil spilled in the pavement after Ruo Bin Tang blew up the engine of his No. 63 Climax Lamborghini.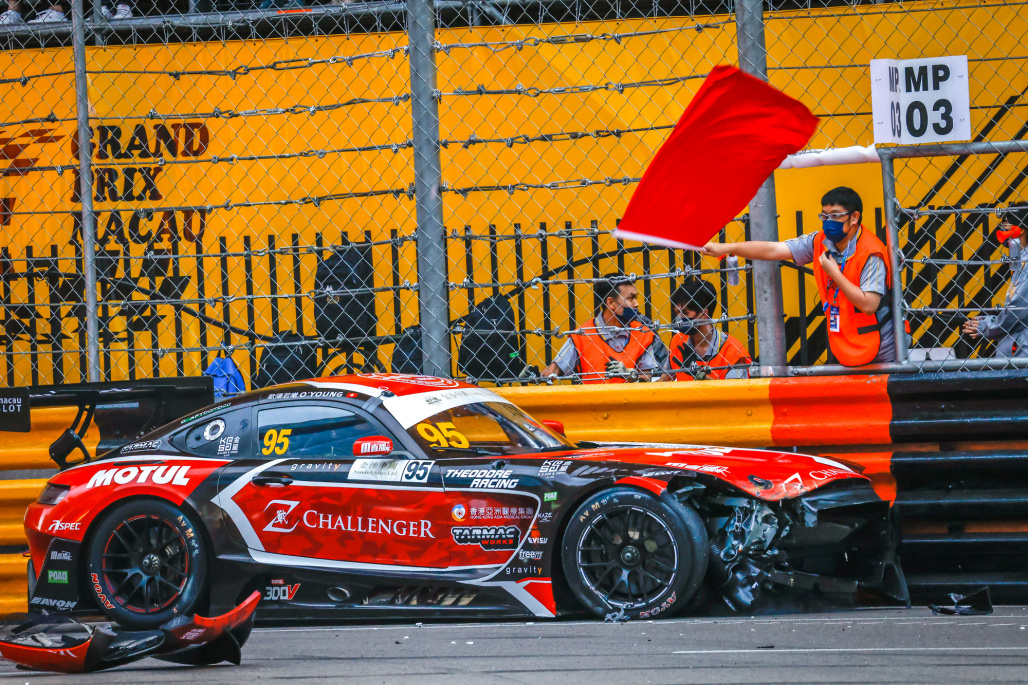 The race was no longer resumed due to low visibility and O'Young was still classified in second place, however, his Mercedes AMG was in poor shape, to say the least.
After working for almost 24 hours straight, O'Young's mechanic team managed to recover the vehicle and allow the Craft Bamboo Racing driver to take first from last year's winner, Chinese driver Leo Ye Hong Li (Porsche) and defend it to win the race.
Leo Ye still finished second with Luo Kuai Luo (Mercedes) maintaining his third place, with almost all final laps completed under the safety car.