IFTM Comments is a partnership between Macau News Agency and Macao Institute for Tourism Studies

New postgraduate programmes at the Macao Institute for Tourism Studies let students further not just their careers, but the knowledge base underpinning today's rapidly changing industry.
"We envisioned the need for advanced knowledge in tourism and hospitality, which were and continue to be the major economic pillars in Macao," says Connie Loi, vice-president of the Macao Institute for Tourism Studies (IFTM), in explaining why its postgraduate degrees and diplomas are so crucial to the territory's most vibrant industries. Recently, new higher-education laws and a revision of the institute's charter have enabled master's and PhD programmes at IFTM, a world leader in its field, to extend a comprehensive undergraduate offering of subjects related to tourism and hospitality.
Firm foundations in research and teaching
IFTM confers diplomas, master's degrees and doctorates in disciplines including international hospitality management, international tourism management, hospitality and tourism management, international food and beverage management, and international gastronomy management. Fulfilling a demand for skills and leadership in an industry undergoing rapid digital transformation, new programmes covering smart technologies in hospitality and tourism are set to be offered for the first time in the upcoming 2022/2023 academic year.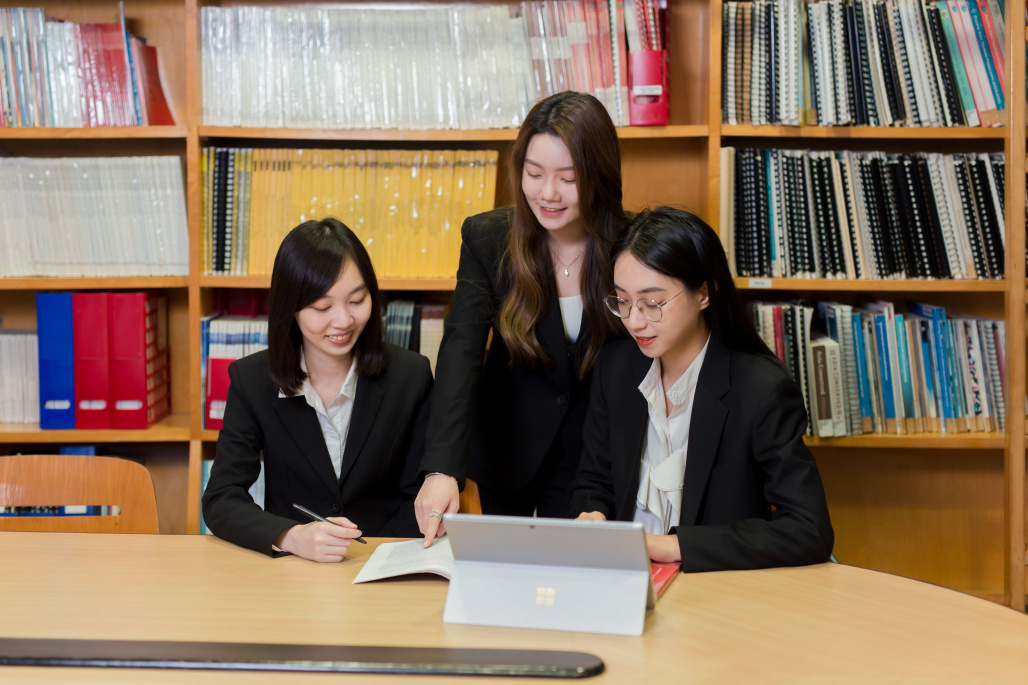 Professor Eve Ren, co-ordinator for postgraduate programmes at IFTM, highlights the institute's areas of research and teaching specialty—including destination development, tourist behaviour, gaming, human resource development and education, sustainability, MICE and social media—as the foundation for postgraduate coursework and scholarship. These fields of strength "can well accommodate students' research interest at the postgraduate level," says Dr Ren, and have led to today's course offering, which is benchmarked against top peer institutions around the world and matched to regional and global industry demand for skills and new knowledge.
An open-air lab for tourism and hospitality researchers
Doctoral students have been attracted to IFTM by its high international standing—rated consistently among the top five institutions in Asia for hospitality and leisure management by QS World University Rankings—and its use of English-language instruction. Cici Zhang Hangjun, a student from the mainland who holds a master's degree in leisure, plans to research the use of AR and VR in museums at IFTM. "I am expecting to improve my English-language skills," she says, "as well as to advance my understanding of research methods."Faculty members from 19 countries and regions bring an international perspective to the experience, and encourage students to engage in independent problem-solving through constant exposure to real business scenarios. All postgraduate programmes require completion of a research thesis or project and oral defence, and some also require institute-organised international tours.
IFTM's location is a particular drawcard for researchers. "Being located in a highly developed and popular tourism destination, IFTM offers rich cases and contexts that few other places can," says Dr Ren. "The city itself is a huge lab where students can integrate theory and practice." Lucy Wang Luyang, an IFTM graduate now pursuing a master's degree in international hospitality management for a "more intense and in-depth" education, notes how staff's ardent engagement in their fields contributes to the quality of teaching. "The IFTM faculty members are really passionate about their work," Ms Wang says. "The knowledge we can gain here is broad and deep."
Preparing for the industry's technological future
Chris Zhu, who holds his master's degree in international hospitality and tourism management from another local institution, has moved to IFTM as "the best option" for a PhD in tourism. He too will focus on the use of AR in tourism experiences, which has accelerated recently. "It is meaningful to discuss how to apply technology in tourism development," he says.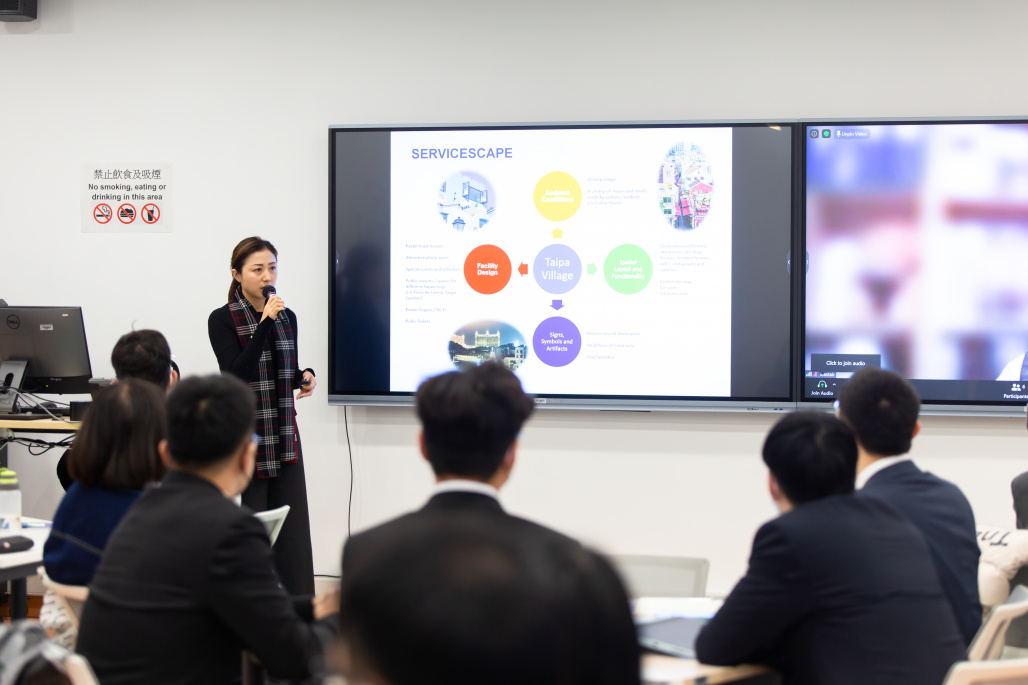 Adaptation to technology is among the factors that make postgraduate study and research into the tourism and hospitality industry so necessary in the present moment. Dr Loi of IFTM notes that while "increased technological penetration requires high-calibre manpower" that can manage rapid change, it is only lower-end and manual tasks that technology can easily automate or dispense with. "The intelligent aspects of management are increasingly important," she says. "IFTM never ceases to identify programmes that are beneficial to society."
Applications for 2022/2023 postgraduate diploma and master's degree programmes at IFTM are now open until May 31st 2022. Doctoral degree applications are open all year round. To find out more and apply, visit https://www.iftm.edu.mo/admission/en/postgraduate_programmes/study-plan-and-course-description/index.html