"Give a man a fish, and you feed him for a day. Teach a man to fish, and you feed him for a lifetime." The origin of the proverb is uncertain, though it is often attributed to the ancient Chinese sage Confucius.
Macau Business Editorial | November 2020 | By José Carlos Matias – Director

---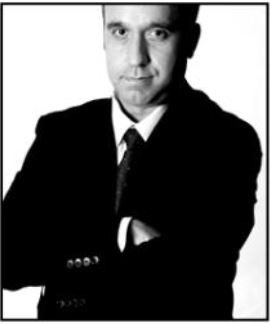 Faced as we are with such a once-in-a-lifetime crisis, there's a need to do both those things in tandem, allowing the local society and economy both to find short-term respite and to walk on its own two feet in the mid-to-long term. The Government has made moves in the right direction, but with the stakes this high it must yet rise to the challenge. What we know of the Government's budget proposal for 2021 thus far is welcome – it "gives a man a fish" – but should be accompanied by a longer-term strategy – "teaching a man to fish" – no easy feat in these choppy COVID-19 waters. At this stage we're looking at two sides of the same coin: gaming revenue and the fiscal reserve. The figures for October were encouraging, with gaming revenue reaching 7.2 billion patacas, but still a far cry from the amount required to sustain public finances, more in the realm of 15 billion a month on average if taxes on gaming account for some 75 per cent of the Government's overall revenue. The authorities predict around 130 billion patacas on the year for 2021 (a monthly average of 10.8 billion), and it's hard to label that a conservative or an optimistic forecast. As we well know, the city is entirely dependent on exogenous factors, and our best hope for next year lies in the continued sound recovery of China's economy on the back of its notable, enviable progress in controlling the pandemic.
And so, inevitably, the SAR will need to draw on fiscal reserves again in 2021 to make ends meet. The time has come to make good use of the city's 'rainy day fund', amassed in recent years thanks to skyrocketing gaming revenue and support from the mainland authorities.
After a very challenging 2020, we are in for another bumpy ride next year, but one offering glimpses of the light at the end of the tunnel. For a number of small-to-medium-sized businesses, however, the protracted recovery may come too late. As a result, in addition to the crucial measures adopted throughout this year and those now in the pipeline, there needs to be a decisive move by the Government offering a new type of short-term relief for SMEs and paving the way to a sustainable model in the longer term. For the former, setting an example is a must, and in that respect, the Government's approach engenders mixed feelings. While on the one hand it deserves kudos for continuing to organize events such as the Light Festival, Lusofonia Festival, Macau International Trade & Investment Fair, International Travel Industry Expo, Grand Prix and International Film Festival, on the other hand it has imposed cost-cutting measures on promotional activities and the procurement of goods and services, all of which takes a heavy toll on SMEs.
Faced with a shortfall, choices become imperative and those the authorities make signal their priorities. Chief Executive Ho Iat Seng has thankfully pledged that the 10 per cent blanket cut in public administration expenditure will not come at the expense of social welfare measures. This is of paramount importance to assuage major concerns and ensure stability. But beyond that, a more creative, swift and far-reaching approach to supporting SMEs is essential, as their survival along with the livelihoods of the many thousands they employ is on the line.
It is a daunting task, no doubt, but one that is absolutely necessary: to give fish, but also to teach to fish, bearing always in mind that there are even bigger fish to fry.
P.S. The October issue of Macau Business included a 4-page section dedicated to the World Press Photo Exhibition, held in Macau for the 12th straight year, and the article mentioned the exhibit was scheduled to run through to 18 October. However just after the magazine went to print, news surfaced that the show had been prematurely shut down. It was reported that the decision to close the exhibition, which features award-winning works of photojournalism, was taken because of certain pictures that were on display. There has been no official confirmation with regards to the allegations, but several sources point in that direction. If that was indeed the case, then we will have witnessed a truly regrettable incident, one that saddens those who cherish openness, photojournalism and freedom of expression.