Austerity bites. Hard. And this is just the beginning. The Covid-19 pandemic is taking a toll on an unheard of, global scale. Here in Macau, a worst-case scenario could lead to a 60 per cent shrinkage of the city's Gross Domestic Product (GDP) this year. That in itself is reason enough to sound the alarm and prompt difficult but necessary choices, even though the city sits on a MOP 500 billion-plus financial reserve.
Macau Business Editorial | August 2020 | By José Carlos Matias – Director

---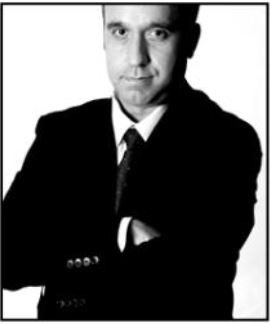 The Government's 10 per cent blanket cut on current expenditure is just a first step. With the road to recovery bumpy as it is, further precautionary measures are in the pipeline now that government departments are drawing up next year's budget. There are silver linings over the horizon, but nothing sunny enough in the short-term to signal a bounce back. The optimistic position stresses that, compared to other regions of the world, Macau is well positioned to partake in a Mainland-led return to normalcy, thanks to an expected – yet limited and nucleic acid test-dependent – South China bubble. The prospect is that, with the support of the Central Government, this gradually evolves into an interprovincial dynamic paving the way for a revival of individual-visit-scheme visas and the corresponding return of much-needed tourism from the Mainland. Such a recovery would no doubt be protracted, however, taking years to get back to anything resembling life before Covid-19.
The fact is that uncertainty still reigns, and this city shouldn't feel it's been let off the hook, immune to the fate of other regions (in East Asia, for example) seen initially as "poster children" of the pandemic only to become more "cautionary tales".
In an interview with Macau Government Tourism Office (MGTO) Director Helena de Senna Fernandes, featured in this issue, she rightly underscores the fact that the crisis is prompting a rethink of the whole tourism industry.
One could go even farther: there's a need to rethink other sectors of the economy and even to overhaul certain public policies and policy options. It's true, priority must be given to an immediate response to the massive social and economic impact of the pandemic, but a longer-term approach to deep-rooted problems and inefficiencies ought to be taking shape at the same time. The new Government has the opportunity to come clean, for instance, about a few flaws – which have been conspicuous in recent years – in choosing where to save and where to spend, or should I say invest.
Not to put too fine a point on it, the MOP 800 million-plus annual bill that the Government pays in private property rentals, a topic covered in this issue, is unsustainable and very hard to justify, particularly while a number of publicly owned buildings and parcels of land sit either underutilised or completely idle. (Whatever happened, by the way, to plans to build a large-scale public complex to house governmental and judicial departments? The project has been on the back burner so long it risks sinking into oblivion.) Surely the landlords of those private properties, whose deep pockets are no secret, have little to no interest in having to lower the rents or find new tenants and can easily make their voices heard in the advisory bodies on which they or their proxies comfortably sit. When it comes to questionable spending over the years, this is just the tip of the iceberg. And there are even bigger fish to fry.
Small and Medium-sized Enterprises are the lifeblood of the city's economy and its society – and a key feature of the SAR's way of life – and as such deserve special care in these circumstances. In the wake of an early and welcome one-size-fits-all batch of measures aimed at coming to the rescue of local residents and providing a short-term lifeline for small businesses, there's a need now for a new round, tailor-made to meet the needs of specific industries. At this stage, despite the foggy outlook, there ought to be a two-tiered approach: in the shorter term a new batch of measures to follow on from the well-judged e-consumption card, and a longer-term, multi-year comprehensive plan to sustain the city's priceless yet somehow fragile fabric, to be included in the coming policy address. Beyond that, the view from the bridge looking further ahead shows us that an unwavering commitment to mutually beneficial regional cooperation, competent and accountable governance, a productive and competitive business elite, nurturing new and innovative local champions, upholding the sound rule of law and a free flow of ideas is crucial to ensure the SAR's relevance and autonomy and further enrich the country's modernization.
The complicated external and international environment, where black swans and grey rhinos are just around the corner, turns up the heat. The stakes are high. One hopes we are not left high and dry.