Macau Business Editorial | August 2021 | By José Carlos Matias – Director

---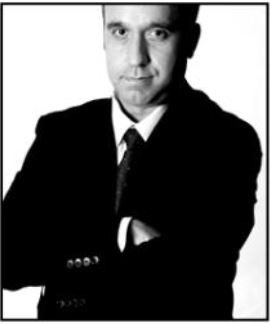 It's been like this since the beginning of the year. Just when recovery seems right around the corner, a sudden COVID-19-related development derails the prospect for a sound economic bounce-back. It happened in March, in late May to June, and again more recently with a surge in the highly infectious Delta variant of the novel coronavirus beginning in the second half of July. Are we doomed to this Sisyphean cycle? Such a gloomy assertion might be uncalled for, but one could hardly be blamed for entertaining the thought.
Now, Macau itself risks being dragged into the swirling pandemic maelstrom. As this edition of Macau Business was going to print, a citywide testing drive was being launched as new cases of the Delta variant had just been detected within the city, raising the alarm over a possible community outbreak.
It's still too early to assess what the real impact of this development will be, but one mustn't underestimate it. The same sense of civic duty, awareness and solidarity that surfaced locally in the early stages of the pandemic will again be crucial.
Mainland authorities have proved remarkably efficient at bringing their outbreaks under control in a matter of a couple of weeks. Nevertheless, as has been shown across the globe, this new Delta variant poses a greater risk, with many countries forced to backtrack on their "back to normal" summer plans.
Mass inoculation in Macau is underway, but the vaccine rollout is still failing to meet expectations. And while getting the jab is absolutely necessary, it may not be sufficient to keep the virus at bay. A number of preventive measures must therefore remain in place. Against this backdrop, there's a need for flexible, agile, determined public policies capable of swiftly responding to this ever-changing situation. That's no easy feat, and local authorities have thus far risen to the challenge.
The health of Macau's economy and its public finances basically still all boils down to economic activity and the revenue generated by gaming and tourism.
Figures released by the Financial Services Bureau on budget execution data for the first semester show revenue collected by the government in the first half of 2021 currently standing at 41 per cent of the full-year budget. The simple answer being that gaming revenue – more correctly direct taxes on gross gaming revenue – had reached just 39 per cent of the full-year estimate.
Preparing a budget in such uncharted waters is a daunting task given all the unknowns and unpredictable variables of these atypical circumstances. Having said that, the local authorities' MOP 130 billion forecast for the SAR's gaming revenue this year did seem too optimistic back in late 2020, and it sounds even more far-fetched now. Considering where accumulated gaming revenue through July stands (MOP 57 billion), casinos would need to go on to rake in a monthly average of MOP 14.5 billion for the rest of this year. That's a big ask: a 77 per cent jump on the monthly average over these last seven months. Highly improbable, which means a new budget amendment is likely inevitable, translating into further recourse to the city's abundant fiscal reserves to balance accounts.
Sooner or later additional measures, or even a whole new package may be necessary – on top of the welcome moves made earlier this year – to ensure the stability of SMEs and a steady hand at the helm in the form of subsidies and incentives to help businesses and society navigate the choppy waters stretching away to the year-end horizon.
The global and regional situation remains fluid, and in this Covidian world the crystal balls are all cloudy. Still, every cloud has a silver lining.