Macau Business Editorial | September 2021 | By José Carlos Matias – Director

---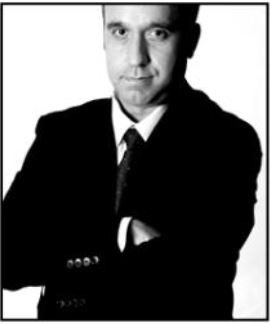 A recent report from the Intergovernmental Panel on Climate Change (IPCC) speaks volumes: the effects of human-induced climate change are spreading like wildfire across the globe, with some trends set in motion now irreversible. Extreme climate events are already visible to the naked eye. It's time to brace for impact.
It's not yet time, though, to give up hope. The clock is ticking, but there's still the opportunity to limit global warming and mitigate the devastating impact of climate change, so long as swift, coordinated, global action is taken to reduce carbon emissions.
This is a shared responsibility, and without doubt the major economic powerhouses play an absolutely critical role. China has set ambitious targets, with President Xi Jinping announcing the nation would strive to achieve peak CO2 emissions before 2030 and carbon neutrality before 2060. Meanwhile the nation is making great strides in the widespread use of electric vehicles, rapid expansion of solar and wind energy, tackling pollution and taking the lead in the development of green technologies. Some of these world-class best practices can be found right next door, just over the border, in the Mainland.
So where does Macau fit in all of this? It would be unfair not to acknowledge the steps taken in recent years by local authorities, but frankly speaking these have been too little – hopefully not too late. With environmental awareness on the increase particularly in the younger generation, and with the leapfrog progress being made in the Mainland, it is hard to understand why the SAR should be lagging behind – in some cases way behind, as this issue's special report shows. We've had the necessary financial resources but have lacked the resolve and the effective measures necessary to hit the nail on the head and deliver those much-needed, bold "green" policies.
Take public transportation as an example. While Shenzhen converted its whole public bus fleet to electric vehicles some three years ago, here e-buses are virtually nowhere to be seen. We're moving too slowly in the private car market, too. At the end of July there were just 1,938 electric vehicles in Macau, a mere fraction (0.8 per cent) of the 244,000 motor vehicles registered in the city. Compare that with the 2 per cent figure in neighbouring Hong Kong, for instance.
The gradual elimination of plastic bags and straws is another worthy target. The one-pataca levy on plastic bags adopted a couple of years ago was an important move in the right direction, as is the imminent ban on the import and trade of plastic straws announced in late August and due to come into effect from 1 January 2022. Still, in the absence of follow-through from a whole suite of vigorous measures, these will be seen in future as little more than "baby steps".
The way forward? Specific timelines and targets for the phasing out of new purchases of fossil fuel-powered cars and the elimination of single-use plastics are just a few of the sensible measures that must come alongside tackling solid waste management, embracing high energy efficiency standards for buildings and infrastructure and emulating global and national best practices, as well as the laudable steps already taken by local eco-friendly hotels.
It's time, indeed, for our special city – whose SAR flag is a deep shade of green – to bid farewell to complacency and inefficiency, become truly green and wholeheartedly embrace the concept of Ecological Civilization.