Macau Business Editorial | May 2022 | By José Carlos Matias – Director
The famous adage "sell in May and go away" is informed by the typical underperformance of stocks in the six months May to October. According to conventional wisdom, investors should cash in and divest in late spring, then re-invest in November.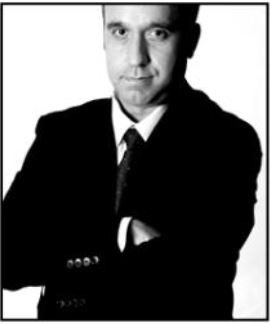 That aside, in these atypical times shaped instead by the pandemic and geopolitical factors, the markets remain cowed by that bête noir of all investors: uncertainty. Yet notwithstanding the prevailing doom and gloom – admittedly a reflection of the real economy – financial markets have yet to take a nosedive like they did during the US-originated Global Financial Crisis. In recent months the Hang Seng Index reached a six-year low, but that is nevertheless a far cry from the collapse of 13 years ago.
A main driver of recovery after 2008/09 was the 4-trillion-yuan Chinese economic stimulus plan, whose impact was global. It was crucial to the uplift of growth worldwide, while carrying with it hot-money side effects. That was the trade-off back then. We now sit at a fundamentally different juncture marred by relentless pandemic woes aggravated by the war in Ukraine, a heating up of existing global trade frictions, inflation and an interest rate hike cycle.
For China, trying to meet this year's 5.5 per cent GDP growth target is of paramount importance. The most recent COVID-19 lockdowns had an impact on supply chains, and central authorities have launched a number of key measures aimed at finding a way forward in terms of demand as well as supply. The State Council and Politburo meetings held in April both pointed to the need to boost consumption.
Here in Macau, the Government launched a new round of consumer e-voucher cards valued at MOP 8,000 per resident, injecting some MOP$5.88 billion into the local economy between June and December. Welcome as that is, the move doesn't go far enough according to business representatives featured in this issue of Macau Business, who propose additional measures such as employment and rental subsidies for SMEs struggling with overhead. The authorities might do well to emulate some of the best pandemic practices adopted elsewhere – overseas and right next door in the mainland and Hong Kong, such as the latter's Employment Support Scheme, which provides wage subsidies to employers to help them retain their staff (subject to suitable and fair criteria) through particularly harsh months.
Returning to the demand side of the equation, consumption stimulus could go beyond handouts to residents. While those are important and have greatly helped both consumers and businesses through the past couple of years, why not include non-resident workers in the package or roll out a new type of consumption scheme for tourists? That would inject additional money into the economy, and through visitors it could boost recovery of the city's bread-and-butter sector: tourism. Alongside private consumption, public procurement of goods and services could be boosted as a way to extend a helping hand to SMEs.
There are surely other concrete, impactful measures that can be considered by the authorities for possible adoption within the scope of the SAR Government's public policies to help the city navigate the coming months' uncertain waters and likely ongoing unfavourable external factors. Recently announced moves indicate the authorities are, at least partially, receptive to societal concerns. The pilot scheme to allow the importation of domestic workers from the Philippines and the plan to allow foreign professionals in specific, underrepresented fields to enter the local work force are steps in the right direction in response to human resource woes. We will no doubt need more in that vein in the form of great strides forward, and on many fronts, lest we neglect the needs of the most vulnerable groups and the looming mental health challenges.
Faced with our real economy, the Government could turn the old saying on its head and find a new rhyme for the times: "Invest in May to keep the crisis at bay".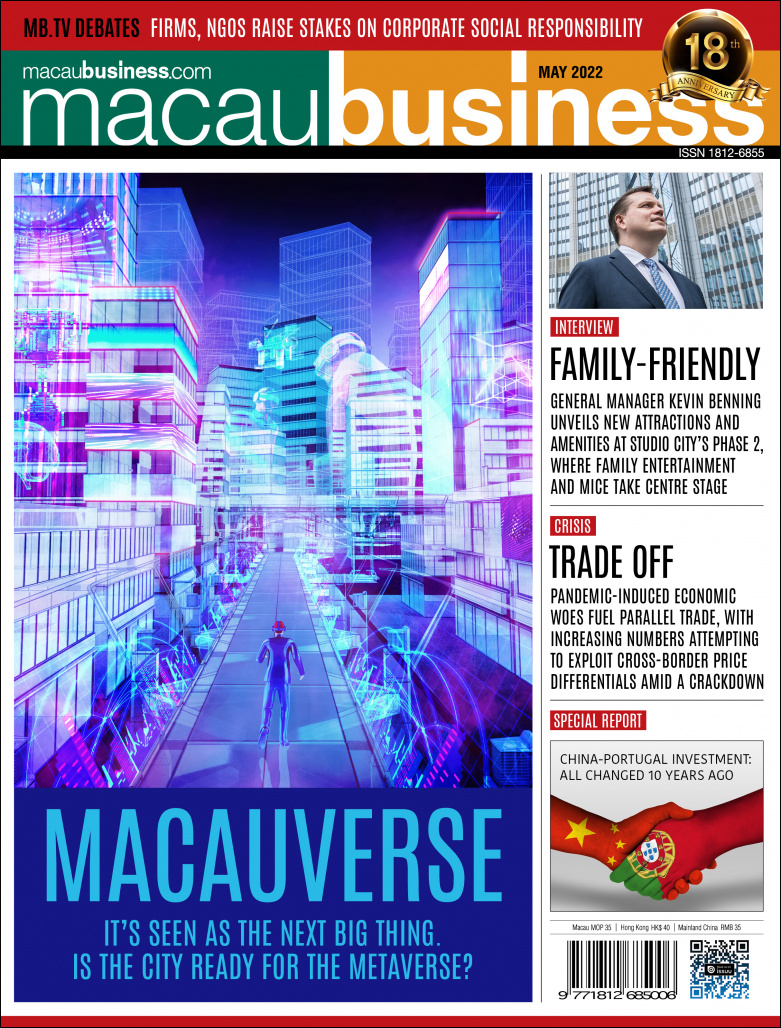 Turning 18
Macau Business turns 18 this month with a sense of pride, fulfilment, gratitude and duty.
What started out in May 2004 as the SAR's first English-language news publication, launched and developed by our founder Paulo A. Azevedo, has evolved into the multimedia group Project Asia Corp., which has kept on aggregating value, from the launch of our Chinese-language sister publication, 商訊(Business Intelligence),and our lifestyle outlet, Essential Macau, Business Daily, the MB.tvvideo platform and our round-the-clock online news hub, Macau News Agency– not to mention a number of other creative endeavours and events.
None of this could have been achieved in these 18 years without our talented, hardworking team members, our faithful readers and the valuable partners, suppliers and customers who have joined us on this journey. It is because of you and all of them that we continue to tell the fascinating Macau story and communicate relevant regional, national and international developments, ever striving to uphold the publications' hallmarks: quality journalism, editorial independence and our focus on transparency and social responsibility.
Despite the recent challenging times we all live in, we have been able to move forward, unflinching, by forging even stronger ties with our readers and partners. With this silver lining in mind and confidence in the future, we sail on and express to you all our deepest thanks.