It's fair to say whoever has been long on Macau has reaped the benefits. No matter how gloomy the outlook may seem, this city has bounced back countless times over the centuries like a phoenix rising from the ashes.
Macau Business Editorial | September 2020 | By José Carlos Matias – Director

---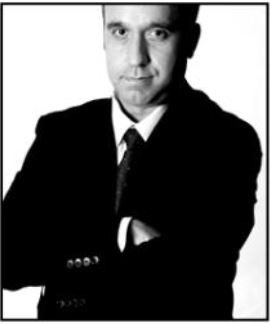 It has managed to survive, weather the storms and then thrive by turning weaknesses into assets, thanks to the ingenuity of its people, fishermen, merchants, newcomers and adventurers and to the alignment of interests of various groups and powers, internally and externally. The city's small size has always been offset by one privileged position – which became a competitive advantage – or another: from its pioneering hub status in globalization and the prime trade routes to its role in gold trade, firecracker and textile manufacturing, and in recent decades, the head of the dragon: gaming. Macau's golden periods have always coincided with an opening up and favourable terms and support provided to it directly or indirectly by mainland China. These last two decades since the casino industry was liberalized will surely go down in history as an unprecedented, once-in-a-lifetime era. It's easy to argue now, with hindsight, that conditions in 2002 were ripe for a spectacular boom, but there were no hints back then that in no time the sky would be the limit. There came a point a half dozen years ago when the crystal ball business was thriving, with bullish, over-the-top predictions sparked by 2013's record-high gaming revenue figure of MOP 360 billion.
Mired as we now are in this deep COVID-19-induced crisis, it feels like that heyday will never return. On the one hand, it's good news that the freewheeling bonanza of VIP gambling and massive, at times shady, outflows of capital is behind us. The city had become heavily addicted to an unsustainable model. Reckless real estate speculation and social imbalances had to be reined in.
As we crest the hill of this odd, disaster-prone year of 2020, the city prepares for a pivotal moment, and yet revision of the gaming law and the subsequent public tender will struggle to find the spotlight, with the trio of COVID-19 shockwaves, dangerously escalating US-China tensions and attention-magnet national security taking centre stage.
The stakes could hardly be higher at this juncture. But it should be stressed that key policy directions have been taking shape in recent years hinting at an alignment of future gaming concessions with the hitherto protracted yet sorely needed moderate diversification of the city's economy, wholehearted engagement in the realm of social responsibility and plans for regional integration into the Greater Bay Area, with an emphasis on Hengqin as a potential "Second Macau", to paraphrase Ho Iat Seng. How will this translate in next year's key decisions and in the new concession contracts? How will the trend towards tighter regulation and deeper "overall jurisdiction and supervision" by the mainland authorities be reflected? These are just some of the questions covered in this issue of Macau Business, which sets the stage for the second instalment in the new series of MBtv debates to take the pulse of the SAR's core industry, the first round having addressed current uncertainty and opportunities in the property sector.
Casino operators seem aware of some of these key factors, wisely engaging as they have in displays of allegiance to the SAR and the motherland. Looking ahead, Macau is in need of fresh, game changing ideas. A new qualitative quantum leap can only come to fruition through outside-the-box thinking within the given framework and masterplan. We need not and should not return to the craziness of the early to mid-2010s. What the industry does need, on the one hand, is to learn from the flaws and the success stories of the vertical diversification within the gaming and tourism axis that the new players brought, taking MICE, events, shows, entertainment and creative industries to a whole new level. On the other hand, it needs to make disruptive moves to take the city's gaming sector – and economy as a whole – to a higher level of innovation, automation and artificial intelligence, able at once to appeal to younger generations of more sophisticated costumers and to engender spin-offs and a spill-over effect that local Small and Medium-sized players can partake in. It would be an unforgiveable missed opportunity for Macau to rest on its laurels, shrugging off modernization and this sorely needed across-the-board reform and opening up.
History tells us this unique place has thrived when open and willing to ingest the new talent, local and imported, of new players and newcomers.
Not to mention its miraculous track record at keeping turmoil and wars at bay. As the prospect of "decoupling" and a quasi-New Cold War outlook loom large, Macau can once again rise above it and provide a priceless intersection and accommodation for different cultures and interests, living up to the mottos of East-meets-West and South–South cooperation. The city must therefore not succumb to fear or to a dangerously obsessive inward-looking drift – a recipe for failure.
Macau is, after all, very much like its emblem, the lotus flower: rooted in the mud, submerged at night, but re-emerging every morning, with its petals unsullied.