Macau Business Editorial | May 2021 | By José Carlos Matias – Director

---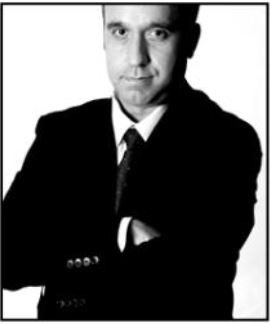 Macau ushered in the 1st of May with the highest number of tourist arrivals since the beginning of the pandemic. That 44 thousand mark bodes well for a gradual recovery, one that can already be felt on the streets. It's still one quarter of the pre-pandemic era tally – 180 thousand on the 1st of May 2019 – but we should bear in mind the incremental trend witnessed in recent weeks and take into account the fact that Macau can now only receive tourists from the mainland.
Nevertheless, there's still a significant gap between Macau's performance and the pace of recovery of domestic tourism in Mainland China, which reached about 95 per cent of the pre-pandemic level during the recent Qingming festival holiday in early April. Crossing the border, there's a palpable, encouraging "near-back-to-normal" feeling in the air.
Though important efforts have been made to promote Macau as a safe destination in mainland cities, one mustn't forget the speed of the SAR's vaccination rate lags behind that of the mainland. This is an impediment to quickly building the herd immunity that would allow for further relaxing of the remaining entry and exit restrictions, first with the mainland and eventually with other countries and regions with whom the city will need to establish "travel bubbles". Authorities will surely step up efforts in a citywide campaign to inoculate people of all walks of life as soon as possible. The stance of many locals – that there's no need to speed up the process – is misplaced, as the whole of the society and the economy will benefit from comprehensive mass inoculation. Groundless scepticism should have no place here.
The right(s) side
This year's 1st of May, like last year's, saw no street rally to commemorate the Labour Day holiday or express labour-related demands. With respect to this year, it could have been different. In a city that has thankfully been COVID-free (of domestic cases) for several months, with appropriate measures in place it would surely have been feasible to hold a small-scale, orderly, rally that observed social distancing and other procedures. The same goes for the other assemblies, rallies, parades and outdoor events that have been cancelled or not permitted to go forward.
It's time for a sensible relaxation of those restrictions, obviously without compromising public health.
Could this have been the last May Day in Macau without a trade union law? That's surely the hope of the city's workers associations and labour unions, not to mention large swathes of society. Chief Executive Ho Iat Seng has rightly pledged to move forward with the legislation, yet the matter has been dragging on. Some business interests are surely making the case for yet another postponement of the much-awaited act against the backdrop of the ongoing economic downturn. However, a sine die adjournment would be a regrettable and unwise move. As Ho Iat Seng himself once noted: Macau is the only place in the whole of the People's Republic of China without a trade union act. A sensible and well-drafted piece of legislation is needed, and as soon as possible, fulfilling what is enshrined in the Basic Law.
What's more, the SAR's labour regime is in need of additional adjustments to bring about an improved and more balanced formula able to meet the rights and needs of both employees and employers. Amid the pandemic and all the travel restrictions, there is little sense in not moving ahead with a temporary mechanism to allow the hiring of imported manpower, tapping into the human resource currently available and out-of-job but unable to leave the city due to outbound travel difficulties. The disparity between supply and demand with respect to domestic helpers is an exemplary case in point. This is something Government and lawmakers should address.
17×17
May also marks the anniversary of our Macau Business magazine. Launched 17 years ago by founder and publisher Paulo A. Azevedo, this publication has been committed to adding value to the city's media scene and social and economic development, always with an eye on the present and on future movers and shakers. In celebration of our 17th anniversary, we shine a spotlight on 17 young local talents aged 35 and under who are already having an impact on city's development and are set to play a prominent and key role in its future. Many others are blossoming and growing to meet the challenge. They are all part of an endless stream (川流不息): our hope for a better future.