Macau's first Chief Executive, Edmund Ho, is credited with having said the SAR should aim to join China's million-plus city league. Well, the newly unveiled draft of the sorely needed Urban Master Plan points to a population target of 808,000 by 2040 (a 19.5 per cent increase on today's figure) which is a perfectly plausible scenario, though a number of uncertainties cloud the crystal ball for the coming two decades.
Macau Business Editorial | October 2020 | By José Carlos Matias – Director

---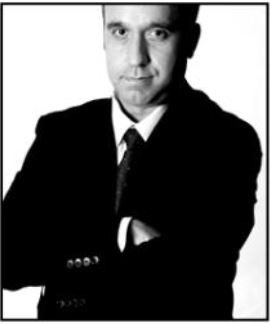 By the same new blueprint – which, by the way, inexplicably took ages to be rolled out – the proportion of residential land use will be expanded from the city's current 17 to 22 per cent of its total future area, itself set to grow to 36 square kilometres. Master Plans aren't intended to provide much detail – subsequent district plans will narrow things down – but we all know detail is precisely where the devil does lie, and the litmus test is yet to come. The whole process, from consultation to design and implementation, ought to be transparent, people-centred and people-oriented, undertaken in a way consistently articulated with the macro level of the SAR's development strategy, in turn framed in line with the Grater Bay Area regional integration drive and of the forthcoming National Five-Year Plan.
We could do with fewer grandiloquent slogans and more realistic, concrete polices towards the creation of that "happy, smart, sustainable, and resilient city" mentioned in the draft Urban Master Plan. Detailed planning for industrial and economic development is key, in fact, when building new town areas such as those projected for the new land reclamations.
Of paramount importance is the hardware, and before it can become a truly "world-class" city Macau is in need of a significant upgrade in terms of quality of construction materials, infrastructure, environmentally friendly approaches, technology and architectural sophistication. But hardware alone is not enough. Without the human software riding on a dynamic economy, the new zones risk joining the legion of "ghost towns" that have sprung up across the country in recent years. The heart of this equation is the people: residents, migrants, newcomers, newborns, visitors. With the current inward-looking pandemic mindset, the risk is that we become short-sighted, ensconced in a protectionist womb and left behind while our neighbouring mainland cities and regions move ahead. Migrant workers, whether low- or high-skilled, have proven themselves a priceless asset to both the economy and society and must not therefore be treated as essentially disposable. It's a mistake to look at the local vs. migrant labour debate as a zero-sum game. The Urban Master Plan also provides an opportunity to overhaul labour importation policies in a way that strikes a renewed balance between protecting and promoting local manpower and talent on the one hand and attracting the professionals the city needs to add value and increase competitiveness on the other, taking a healthier, more humane approach.
In the meantime, while the SAR Government continues to deserve kudos for its successful management of the COVID-19 crisis for which citizens are wholeheartedly thankful, it's simply not reasonable to continue to bar foreign blue-card holders from returning to Macau, under a mandatory quarantine arrangement. Conversely, mainland authorities should consider allowing non–Chinese residents of Macau to be granted tourist visas – while meeting the necessary health requirements – to cross the border and witness the gradual back-to-normal of our neighbouring Guangdong cities and beyond.