Macau Business Editorial | November 2022 | By José Carlos Matias – Director
Our neighbouring cities are rolling up their sleeves, with ambitious plans to lure back talent and attract investment as fuel for a much-needed rebound. Despite being impacted still by a number of COVID-19-related restrictions, Guangdong and Hong Kong are ratcheting up their game.
Hong Kong's Chief Executive John Lee directed a message at the world's top-level global banking and finance leaders, making the case for Hong Kong being back in business with a maiden Policy Address that included a number of incentives for industry players.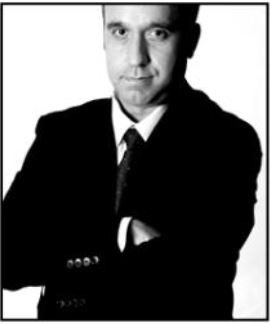 In Guangdong, Provincial authorities adopted the "Regulations on the Protection of the Rights and Interests of Foreign Investment in Guangdong Province". Attracting fresh, private foreign direct investment is a must, and along with that comes providing for senior managers and highly-skilled professionals. Guangdong's Department of Commerce announced key measures for Encouraging Multinational Companies to Establish Regional Headquarters in the Province. These include adding eligible senior management and other talent employed at a regional headquarters, along with their spouses and children, onto the Guangdong Superior Talent Card System, granting them the right to "the same treatment as local residents."
Are the Macau authorities taking note of what our neighbours are developing?
We can see that despite its merits, the dynamic Zero-COVID policy creates a bottleneck situation for government and businesses. But we can't just sit on our hands and channel virtually all our public policy-making impetus into pandemic-related relief measures – of paramount importance though they are. The key here is to rapidly equip the city to play the post-pandemic, new-normal game. While hoping for a swift and safe end to existing pandemic restrictions (should wisdom prevail in central authorities' strategizing an exit from the current situation), one must also devise a plan of action, taking best practices as a reference (the ones next-door may be quite useful) and making the most of the city's free-port status. In an interview published in the previous issue of Macau Business, the CEO of BNU, Carlos Cid Álvares, set forth an ambitious and truly interesting aim: to attract multinational companies to set up their regional headquarters in the city and to roll out a solid scheme to lure skilled manpower that will drive economic modernisation and diversification.
To that end, one needs to focus on maximising the SAR's advantages. The One Country Two Systems policy – which importantly was emphasised by President Xi Jinping in the 20th Communist Party Congress as a "policy that must be adhered to over the long term" – is a quintessential element to be leveraged and perfected in a new package of sustainable, business-friendly measures. As we've said here before, it's within the local communities, chambers of commerce and professionals that the Government can find ideas, proposals and a reservoir of energy with which to resuscitate the city's economy and gradually build – not just top-down, but bottom-up and collaboratively – the sorely needed restructured economic model. And it must be a model that does not alienate the talent and investment already accumulated over the past couple of decades.
There is risk that an increasingly inward-looking bureaucratic mindset will end up stifling innovation and entrepreneurship. That is surely not what best serves the SAR's and the nation's interests. With the Policy Address for 2023 just around the corner, a new opportunity surfaces for the introduction of a reinvigorated strategy to lead us out of the current crisis. It will be neither easy nor quick, but we badly need to grow the pie again and let what economist John Maynard Keynes called the market's "animal spirits" rejuvenate the economy.
Voice(s)
Jorge Neto Valente will bid farewell to the presidency of the Macau Lawyers Association (AAM) after over 20 years at the helm of this pivotal institution. Over the past couple of decades, Neto Valente played a crucial role in the defence and promotion of the SAR's distinctive legal system and community. He has actively and constructively stood up for the core values of a system that has faced a number of challenges.
He gave us wise and meaningful words in his last address, at the opening of the SAR's new Judicial Year. Our city "needs people with talent and courage, to discuss, criticise and come up with solutions; and not only applaud what has been done and impose their ideas on others while silencing disagreeing voices and disregarding others' ideas," he said, hitting the nail on the head.
It would be highly detrimental for the city's development to find itself in a 'one-voice chamber'.