Macau Business Editorial | July 2021 | By José Carlos Matias – Director

---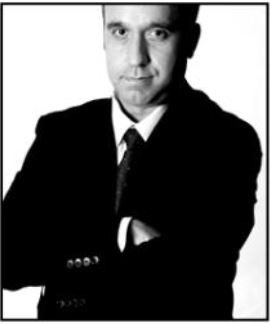 Every year thousands of non-local students (the lion's share from the Mainland) graduate from local universities. Macau allocates resources to training these youngsters, and many of them develop a strong sense of attachment to their academic home. They graduate with valuable skills that could be put at the SAR's disposal and contribute to the city's development, yet they run into a brick wall upon completing their studies when it comes to entering the local job market. This is indeed unfortunate. The need for robust protection of native talent is understandable, but the current system, which is obstructive to non-local fresh graduates, could be adjusted to allow the SAR to retain some of these fresh leavers at the top of key fields in which local expertise is scarce. The system would need to be carefully tuned, of course, to ensure absorption by the market of local graduates, however that shouldn't prevent the Government from taking the long view and preparing the city for the transformed growth and development model expected in a (hopefully) more diversified post-pandemic scenario. The enhancement of human capital possible with open-minded policies is a necessity that will no doubt benefit everyone in the long term.
Alongside adjusting human resource policies is an equally pivotal need to improve management of the resources allocated to infrastructure development. The long-awaited public hospital for the islands and complete Light Rapid Transit (LRT) system are prime examples of projects plagued by budget overruns and constant delays over the past decade.
The Islands District Medical Complex – a much-needed key social infrastructure project – should have been mostly up and running by now, but even the first phase, consisting of the complex's main buildings, may only be effectively operational by 2024. In this edition's special report we take stock of the islands' hospital development and of the future of the city's healthcare industry as a whole. While acknowledging the important achievements and progress over the years, the case for an upgrade – of both hardware and software – cannot be understated. To that end, the success of the Health Bureau's management of the COVID-19 pandemic can be expanded upon through the rest of this decade to take the city's healthcare services to a higher level.
The imbroglio that is the LRT also calls for farsighted action. Faced with high operational costs and low passenger volume – exacerbated recently by meagre visitor figures due to COVID-19 – the LRT needs to expedite its planned expansion to the Macau Peninsula: first stop, Barra station. The existing system also lacks updating to lock step with the e-payment tools already widely in use elsewhere across the city.
In the mid to long run, articulation with Guangdong's rapid railway system is the way forward, namely via Hengqin's future transportation infrastructure. We will most likely have what, in many ways, will be a "through-train" arrangement between Macau and Hengqin.