Social responsibility has taken centre stage in the 12 months since the outbreak of the COVID-19 pandemic. The much-touted concept seemed to be for several companies more of a public relations sideshow than a wholehearted commitment in the past. Then the unprecedented public health crisis breathed an entirely new meaning into the words.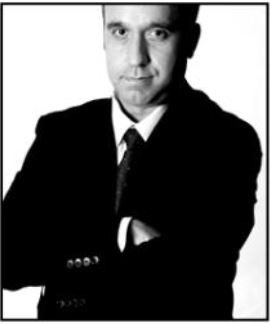 Macau Business Editorial | February 2021 | By José Carlos Matias – Director
---
It is incumbent upon virtually all stakeholders in our society, but it is first and foremost the Government's responsibility towards its citizens. And though it's been stated repeatedly, as we mark the first anniversary of the first COVID-19 cases in the city we should laud the Government's successful management of the crisis, which put Macau in an enviable league of its own compared with countries and jurisdictions around the world.
That responsibility includes a duty to protect residents, those who remained here, without neglecting those who for whatever reason left and now want to return home. International travel these days is a daunting experience, and the authorities' remarkable effort to bring more than 100 residents stranded overseas back to Macau deserves kudos. Risks were minimized, so that arguments against the initiative from skeptics and critics never held water. Testing positive on arrival was a single passenger who posed no threat of contagion to the community. A crisis of this magnitude surely brings out the best in us, but it can also feed fears, expressed in views or measures that are less than rational or compassionate. Memory of the public outcry last March over the evacuation of Macau residents from Wuhan, then the epicenter of the pandemic, is still fresh. Fortunately, we saw the Government do the right thing, and they were successfully brought home.
While mass inoculation is gaining traction around the world, it seems clear that the vaccine is not necessarily a panacea that will solve this mammoth crisis in the short term. Here in Macau, due to the (rather small-scale) recent outbreaks in the mainland, Chinese New Year will not bring the much-needed surge in the visitors the City's tourism and retail industries are so desperate to welcome. Many SMEs are in agony and may close their doors for good this month; that's on top of the thousands of firms that filed for bankruptcy last year. Though the Government seems to be taking a wait-and-see approach before the launch of any new stimulus package, that may well be the only option left to it that will ensure social stability and the relative well-being of residents and small businesses, in the short term at least. It couldn't come too soon.
Meanwhile, against daunting odds and surely as a result of ongoing social and political factors, gaming operators have announced they will be giving staff a most welcome annual bonus in a move signalling a truly meaningful sense of corporate social responsibility after a year of historic losses.
Trade New World
Meanwhile a number of private businesses are rolling up their sleeves and embracing an innovative and burgeoning new trend, one featured in this edition of Macau Business: live-streaming e-commerce. Targeted primarily at mainland consumers, this is a market experiencing explosive growth. Virtual shopping malls are thriving in mainland China, and local firms need to grasp the opportunity and vie for their own piece of the pie, not just in streamed retail but also streamed services and hybrid online/offline meetings and events. In the time it takes international mobility to return to pre-pandemic levels, Macau should find creative ways to ride this wave.
Adelson
The early 2000s were a once-in-a-lifetime experience for those who resided or spent time in Macau, particularly for a young frontline reporter like me who'd just arrived from Portugal and was eager to be immersed in this unique and intriguing city. I was fortunate enough back then to cover gaming-related press conferences and the big announcements of new projects enabled by the liberalization of the gaming industry. At the time, one tycoon stood out from the rest: the late US mogul Sheldon Adelson, who passed away last month. When he unveiled his gargantuan-scale plans for Cotai many wondered: "How on earth will there be demand for such a massive increase in supply?" "This is a supply-driven model", he used to say out loud. And that it was. The attractive first-class Integrated Resorts model coupled with the Individual Visit Scheme for mainland tourists did the trick. And the rest is history. An unprecedented, transformative two decades for Macau, during which Sheldon Adelson's investments played an unquestionably crucial role.