Macau Business Editorial | February 2023 | By José Carlos Matias – Director
Among the most intriguing and inspiring creatures in the menagerie of myth is the Phoenix. A bird of fire for the ancient Greeks, able to rise reborn from its own ashes, it represented renewal, resurrection. In Chinese traditional culture, the Phoenix is typically portrayed as a majestic bird with the body of a deer, the tail of a peacock and the head of a pheasant. This Fènghuáng is seen as a symbol of good luck, prosperity, renewal and virtue.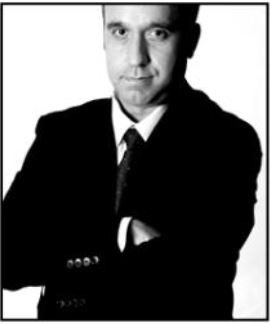 As Macau "emerges from the pandemic fog", to borrow Chief Executive Ho Iat Seng's turn of phrase, the city has demonstrated Phoenix-worthy signs of revival. This was particularly evident during the Chinese New Year holiday period and has continued in days hence.
With cross-border mobility restored, a tide of hundreds of thousands of visitors from the mainland entered Macau joined by the long-awaited return of tourists from Hong Kong, constituting a recovery to about 40 per cent of the visitation volume recorded for 2019's Lunar New Year Golden Week, before the pandemic. This presages even rosier tourist arrival numbers once mainland package tours resume and the city effectively restores its international flight links.
On the gaming revenue front, January 2023 showed a proportionally higher recovery than did visitor foot traffic, with MOP11.58 billion (US$1.4 billion) amounting to 45 per cent of February 2019's takings (the last Chinese New Year month before COVID-19). It should be noted that this figure was achieved even after the near demise of the SAR's junket sector and its attendant VIP segment. While we mustn't celebrate too soon –the new post-pandemic, second-term-concession market still warrants observation – these figures do give cause for hope and confidence.
This new impetus comes as well with a need to rise to new challenges. Here, as elsewhere, a swift, post-restriction revival has been met with apparent labour shortages for key roles, notably in the hospitality industry.
The new phase we find ourselves in will require an agile, flexible approach on the part of labour authorities – unlike in the past – to prevent a bottleneck in human resources, as we brace for a rapid absorption of available local manpower.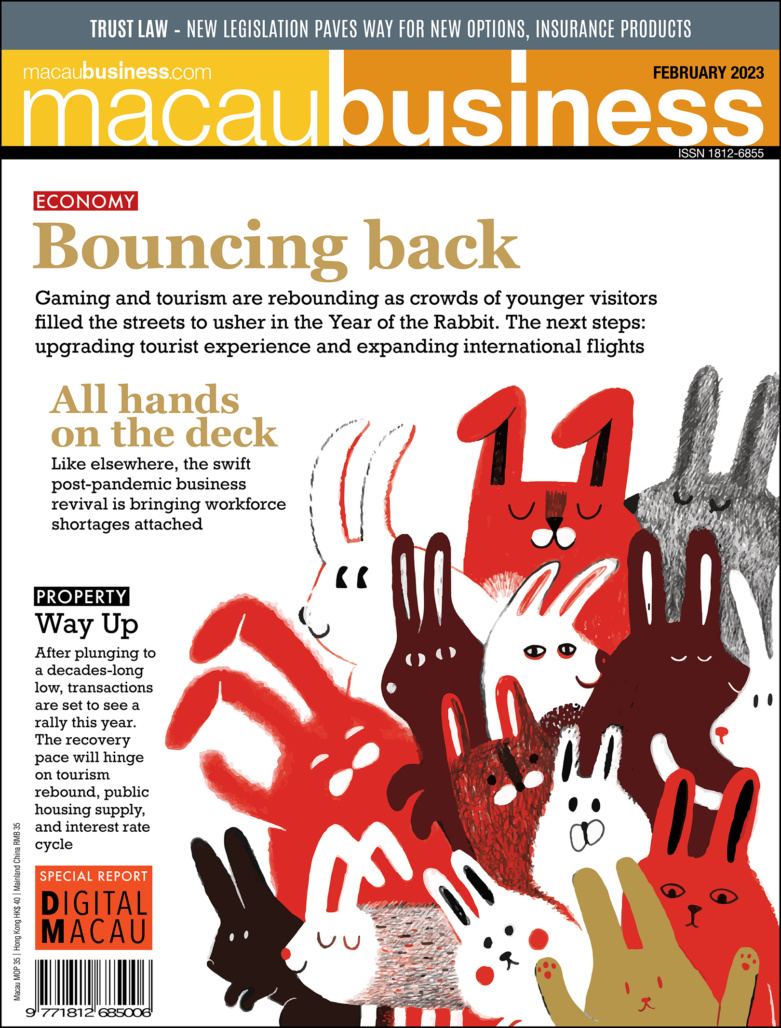 The "Tourism+" concept – leveraging synergies between the tourism industry and MICE, culture, e-commerce and sports – is a key strategy and one likely to yield significant results. To retain Macau's allure in a competitive market it's important to continuously innovate and upgrade visitor experiences. Hats off, therefore, to the pedestrianization pilot project for San Ma Lo, the city's prime downtown thoroughfare, a definite step in the right direction enthusiastically received by both residents and tourists. It's worth mentioning here the strong-as-ever case for a long-overdue revitalization of the Inner Harbour area. The overall ambition should be an integrated plan to unlock the city centre's immense potential for new tourism concepts, street performances and art.
With visitor figures from mainland China and Hong Kong already encouraging, the next step – one to take sooner rather than later – is to increase international visitation. Before the pandemic, overseas tourists accounted for 8–10 per cent of total visitor volume. The goal could be to increase this share to 20 per cent in the mid-term, but achieving that requires enhanced expansion of the Macau International Airport – which is already in the works- and conditions conducive to airlines' establishing regional hubs there. To that end, liberalization of Macau's passenger airline concession system is a must.
At this juncture the city's main stakeholders – feet still on the ground – should aim to spread their wings and soar.