Macau Business Editorial | July 2022 | By José Carlos Matias – Director
The last couple of weeks have seen Macau in an unprecedented situation, one that was perhaps inevitable, even telegraphed considering the outbreaks elsewhere of the now predominant Omicron variant of COVID-19, particularly in Shanghai and Hong Kong. As this issue of Macau Business was going to press, the number of confirmed cases in the community outbreak that erupted on June 19 had already passed 1,000 and showed signs of further increase.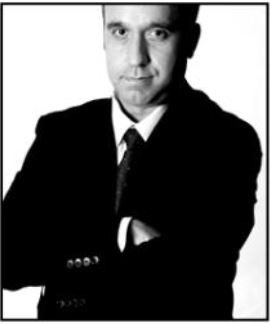 These weeks have witnessed, once again, our health professionals, civil protection teams, volunteers, reporters and many others working tirelessly, round the clock, fulfilling their invaluable roles to the best of their ability. Government, society and businesses are in the same boat, making sacrifices as the city preserves its enviable near zero-fatality record.
Given the ongoing "Dynamic Zero-COVID" strategy, we could still need to endure a weeks-long period of restrictions. Chief Executive Ho Iat Seng made it crystal clear the priority is fulfilling the requirements for reopening borders with mainland China, an approach is easily understood taking into account Macau's across-the-board cross-border reliance.
Implementing this strategy, however, has obvious, broad, severe social and economic implications, the cost of which has yet to be truly measured. They need to be taken at face value, nonetheless, and swiftly addressed. At this juncture, one can say the city finds itself between a rock and a hard place.
Against this undeniably challenging backdrop, it is only normal that fatigue, frustration and hopelessness take hold. These must not become despair.
In the immediate term, bringing this outbreak effectively under control and drastically cutting the number of infections is a must. Maintaining zero new infections thereafter remains the stated goal, but is that a realistic, feasible target in light of the other examples abroad of how Omicron spreads?
Where do we go from here? While the newly announced MOP10.3 billion relief package for workers, professionals and firms is welcome and will bring some respite, further action will likely be needed soon to inject more money into the economy. Looking further ahead, a fresh and sustainable balance between pandemic-control strategies and the resuscitation of business activity will need to be struck.
The prospect of the city reopening to the world would shed a beam of hope; a roadmap to that end is sorely needed.
Under the current framework there seems to be no magic bullet, and crossing the river by feeling the stones is a sensible move. Still, we mustn't forget that, to move forward, one needs to walk on two legs.