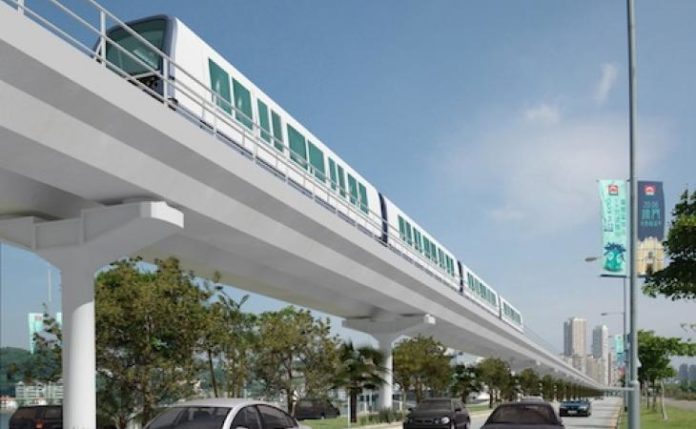 Macau (MNA) – The establishment of a public company known as Sociedade do Metro Ligeiro de Macau S.A (設立澳門輕軌股份有限公司), which will replace the Office for Transport Infrastructure (GIT) is permitted as of Tuesday, March 26.
The company will be responsible for running the Light Rail Train (LRT) operations.
However, GIT is still running as of today MNA learned, after checking with the Office representatives.
Yet, they had not replied to MNA on how the process will take place, only informing us that the GIT is still "running."
The public company is set to be have a capital of MOP1.4 billion (US$173.2 million) and will be an anonymous society corporation, according to a dispatch in the Official Gazette.
Around 93 per cent of the company will be held by the Macau SAR Government, 3 per cent by the Industrial and Commercial Development Fund (FDIC) and 1 per cent by the Science and Technology Development Fund (FDCT).
During an earlier Executive Council press conference, the director of GIT, Ho Cheong Kai, said that the GIT will "cease to exist" upon creation of the company.