Relations between the European Union and China have become more complex, with a growing number of  "irritants". In the first half of 2022, Russia's invasion of Ukraine –which Europe sees as an existential threat to its own security –took centre stage, adding another flashpoint for relations.  Beijing's refusal to condemn Moscow prompted further scepticism in Brussels, while China reiterated its support for the EU's strategic autonomy. As the French Presidency is about to pass the baton to the Czech Republic and with the EU seemingly refocusing in other directions, what's next for EU-China relations?
By Pedro Sacadura in Brussels
These days, uncertainty seems to be the only certainty about the future of EU-China relations. Their vitality and resiliency were last put to a test during a long-awaited high-level virtual summit on April 1. The meeting produced very little results, highlighting divergent paths and pointing towards a gloomy outlook.
Russia's invasion of Ukraine was the elephant in the room, and the EU was aiming for Beijing– a declared ally of Moscow- to move from a so-called "passive neutrality" to an "active neutrality", meaning, in Brussels jargon, to take a clearer stance about Europe's "top priority" at the moment: the war in Ukraine. The European Union (EU) hinted at economic costs for China, should the country flex its muscles and offer any practical support to its belligerent partner.
China, however, stayed away from criticizing Russia's offensive against its neighbouring country, adopting what critics describe as "pro-Russia neutrality" and focusing, instead, on positives and the potential for cooperation with the EU on a whole range of issues, including climate and trade.
The EU High Representative for Foreign Affairs and Security Policy, Josep Borrell, labelled the meeting as a "dialogue of the deaf," ending with no joint statement, but, ultimately, both sides agreed to continue talking on other issues, in theory at least.
In practice, though, things seem to be pretty chilled, overshadowed by current obstacles. And even if China's vision for the EU relations remains pretty much unchanged, the perspective in Europe is swiftly changing,to focus on other areas, as the latest developments were widely seen as an eye-opener for Brussels.
"EU-China relations are in a bit of a deadlock. The relationship- that has for a long time been categorised by the three party approach and the summits being used very much for finding room for cooperation despite all the problems- is becoming increasingly one of damage control, and this is one of the driving lenses through which we can now approach the EU-China relationship", Grzegorz Stec, EU-China analyst at the Mercator Institute for China Studies (MERICS), told Macau News Agency.
In a sign of what this entails for the near future, he added: "[the challenge is] rather about trying to navigate all the roadblocks that we got along the way and trying to maintain the relationship.(…) It doesn't really seem that, in the foreseeable future, there will be a way to address the roadblocks that have been built up over the time."
These roadblocks range from Beijing's alleged economic coercion of Lithuania, over its ties with Taiwan, to the stalled Comprehensive Agreement on Investment (CAI), to trade barriers, territorial disputes in the South China Sea and alleged human rights violations in western China's Xinjiang Uyghur Autonomous Region, for example.
Facing mounting pressure from the West and in a move to improve ties with Europe, China recently approved the ratification of the two International Labour Organization (ILO) conventions against the use of forced labour. In total, there are eight ILO conventions. For Grzegorz Stecthere's the important question "of how this is going to be regarded in Europe, because while the ratification took place, what about the implementation and how would it be possible to really review this implementation?" The question remains.
Just like its European counterparts, Beijing realizes the impact of the existing hurdles and recently sent Wu Hongbo, its special representative for Europe to Brussels, on a special mission to give a new impetus to the relationship filled with setbacks, almost looking doomed to failure.
During this charm operation – seen by some both as damage assessment and damage control -Wu had the chance to meet cabinet members of both the European Council and the European Commission presidents. He also met the European External Action Service Vice Secretary-General, Enrique Mora, and Asia-Pacific managing director, Gunnar Wiegand. While he didn't exactly receive an olive branch, Wu Hongbo was welcomed to discuss "bilateral relations and positions on Russia's aggression against Ukraine." A thorny issue that continues to create friction amongst both, with no end in sight, showing just how increasingly difficult it is to find common ground and, subsequently, a joint agenda.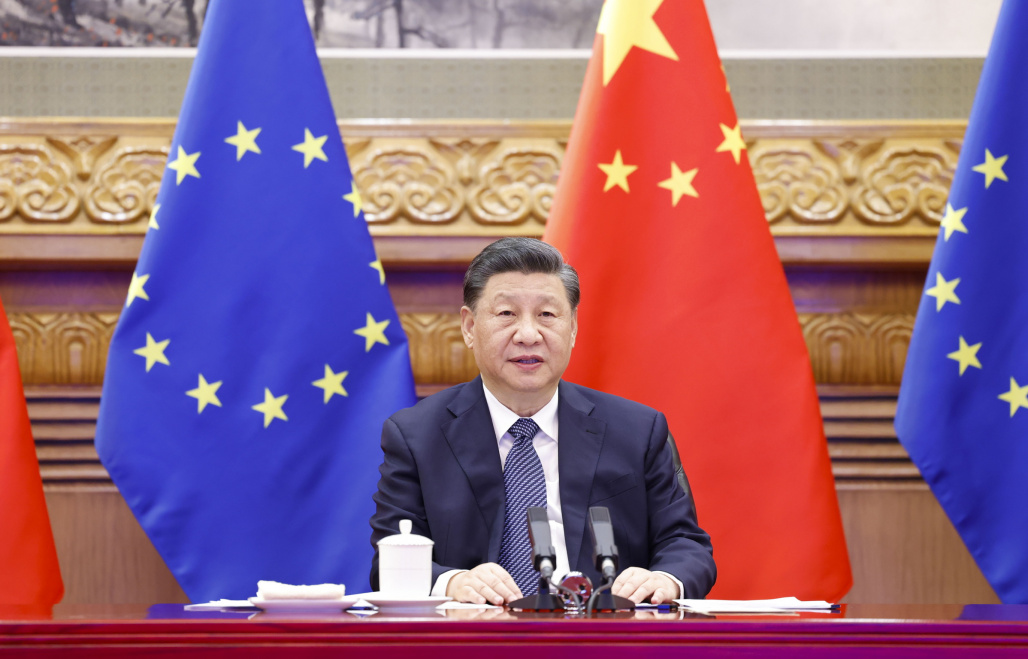 "This is a really big problem because neither on the European side nor on the Chinese side, there is really a new idea of how to deal with (…) issues,"says Grzegorz Stec.
Meanwhile, Beijing has been active regarding bilateral ties with EU member states.
In recent weeks, In late May, Chinese State Councilor and Foreign Minister Wang Yi had a phone conversation with new French Minister for Europe and Foreign Affairs Catherine Colonna. In the phone call, Wang said " China firmly supports European integration, and supports France in playing its role as the rotating presidency to strengthen European strategic autonomy," adding that "China and the EU are partners rather than rivals, with amicable relations being the keynote and cooperation being the mainstream."
Earlier in May, Chinese President Xi Jinping exchanged congratulatory messages with Dutch King Willem-Alexander to celebrate the 50th anniversary of the establishment of diplomatic ties between China and the Netherlands.
In April, Chinese Premier held had a phone conversation with the Austrian Chancellor Karl Nehammer where he highlighted that "Austria is China's important cooperative partner in the EU."
Czech presidency of the EU: a fresh restart?
As the Czech Republic gears up to take over the rotating EU Council presidency from France, in July, China could look for a window of opportunity for a breath of fresh air. Still, there's room for further friction with the bloc, should Beijing move closer to its ally, Moscow, and its war efforts in Ukraine.
On the other hand, irritants from both sides are far from being resolved as well and in a clear sign of how these have the potential to escalate tensions, the Czech foreign minister, Jan Lipavský, admitted to see Taiwan- a big investor in his country- as one of its key Indo-Pacific partners. In fact, during their six-month rotating presidency, the Czechs are set to present an Indo-Pacific strategy, with Taipei to take an important role, adding up to a previous spat on European soil involving Lithuania and the island,that China claims to be part of its own sovereign territory and sees as a breakaway province.
"We may expect that the Czech presidency will be more open to broadening the ties with Taiwan or lend its support towards such moves.(…) That's the possibility that we are facing during the Czech presidency, rather than any sort of new opening with China. Thatis, indeed, quite unlikely",Grzegorz Stec said.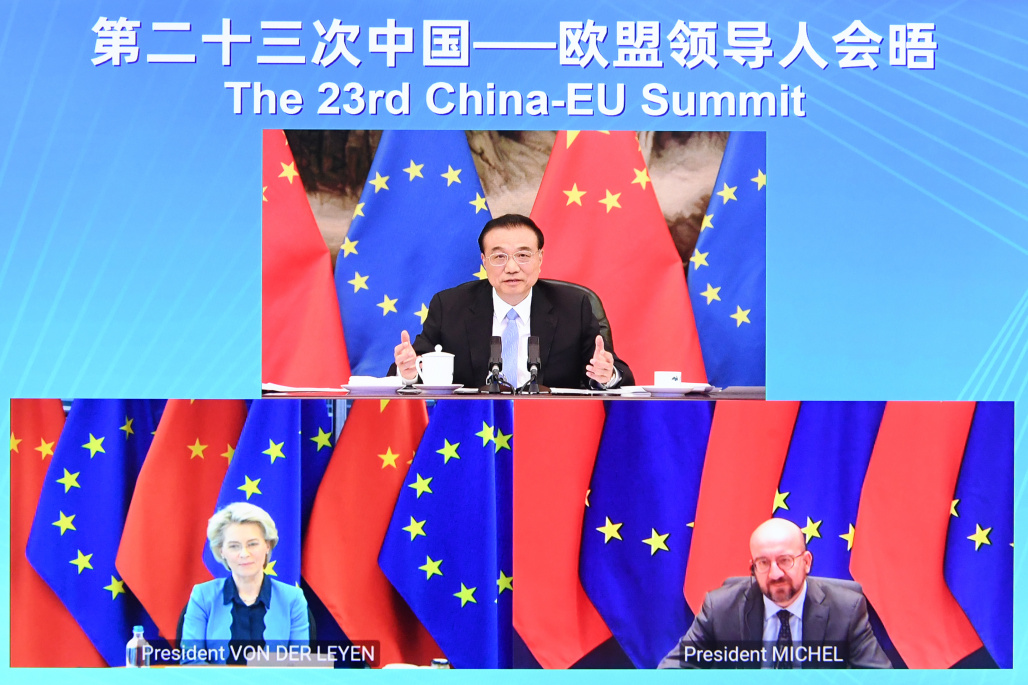 Under their Indo-Pacific strategy, defined as a key priority in terms of foreign policy, the Czechs claim they don't want to contain China's expansion in the region but instead want to foster cooperation in a wide range of sectors and promote peaceful development in international relations.
Time will tell how peaceful this might be, considering the EU is keen to deepen its cooperation on supply chains with Taiwan. The island is an important player in the global semiconductor and microchip industries that Europe desperately needs since the disruptions and shortages fuelled by the COVID-19 pandemic.
Beijing warned Brussels about its engagement plans with Taiwan and to abide by the "One-China policy," recognising Taiwan as part of China.
The moves come at a time the US and Taiwan also unveiled a new trade initiative, creating nervousness in Beijing.
Turning to Japan
Meanwhile, as Beijing declared a "no-limits friendship" with Moscow and amid prospects of deepening bilateral ties between both, Brussels appears to be swiftly turning to Japan as a regional ally in Asia, alongside India.
During a recent EU-Japan summit, attended by the European Commission and European Council presidents, Ursula von der Leyen and Charles Michel, and the Japanese Prime Minister, Fumio Kishida, von der Leyen said Russia "is today the most direct threat to the world order with the barbaric war against Ukraine and its worrying pact with China."
The Japanese Prime Minister, on the other hand, described the war as "absolutely impermissible" while saying it "is not just a matter for Europe, but it shakes the core of the international order including Asia."
Faced with this prospect, the so-called like-minded partners vowed to cooperate ona wide-range of sectors such as trade, technology (semiconductors, artificial intelligence, cybersecurity, 5G and 6G)and supply chains, aiming to reduce dependencies on China and check its influence in the disputed Indo-Pacific region.
Beijing says both parties should commit to promoting open cooperation and maintaining the stability of the rules-based global economic system while promoting the global economic recovery.
According to Grzegorz Stec, "Beijing feels very uneasy about the EU's Indo-Pacific strategy because it feels as if it's planning to be more active in the region that it perceives as its own, let's call it, sphere of influence."
All this reveals the prospect of 2022 becoming yet another turbulent year for EU-China relations.