Foreign consuls-general and business leaders in Hong Kong have visited cities in the Guangdong-Hong Kong-Macao Greater Bay Area (GBA) earlier this week.
During a tour of the GBA from Sunday to Thursday, which brought over 100 consuls-general and business leaders in Hong Kong to the southern Chinese cities of Shenzhen, Dongguan, Guangzhou and Zhuhai, "opportunities" has become the most buzzed-about word.
President of the Dutch Chamber of Commerce in Hong Kong Frederika Mechelina Winkel said as China is rapidly developing its economy and setting new goals for the future, new opportunities emerged for the business communities. Advanced manufacturing, new energy, new materials and digital technologies are just a few examples of potential cooperation areas.
Consul-General of Israel in Hong Kong Amir Shlomo Laty said the GBA in recent years has become a buzzword for long-term and large-scale economic development, which is one of the most interesting and promising economic blueprints of China.
"The time has come. And we have been happy with this opportunity to learn more," he said.
With a population of more than 80 million, the GBA covers an area of 56,000 square km, and is one of the regions with the highest degree of openness and the strongest economic vitality in China.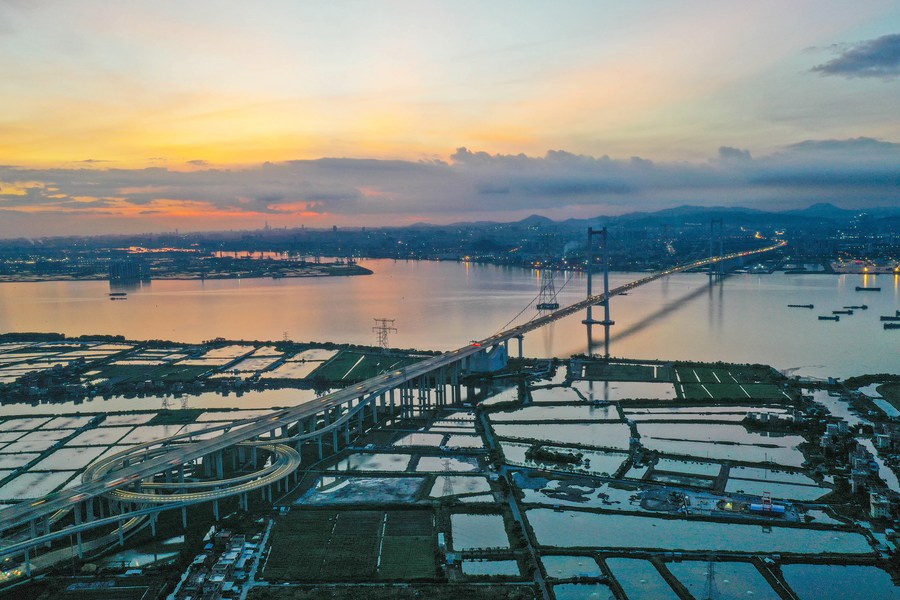 As a highly open and international city in the GBA, Hong Kong is an international financial, trade and shipping center, with its high-quality professional services renowned around the world. With its unique advantage of "one country, two systems," Hong Kong plays an important role in the development of the GBA.
President of the Canadian Chamber of Commerce in Hong Kong Alex KC Tam said one of the focuses of his chamber is to capitalize and leverage the advantages of Hong Kong's pivotal location, international financial center status, and international connectivity to expand into and do business in Shenzhen and other GBA cities, and further use the GBA as a springboard into the even larger mainland market.
As to European companies, including those based in Hong Kong, Head of European Union Office to Hong Kong Thomas Gnocchi said they are very much interested to be informed about potential opportunities offered by the GBA, noting that European companies can offer technology in the fields of environment, health care and financial services.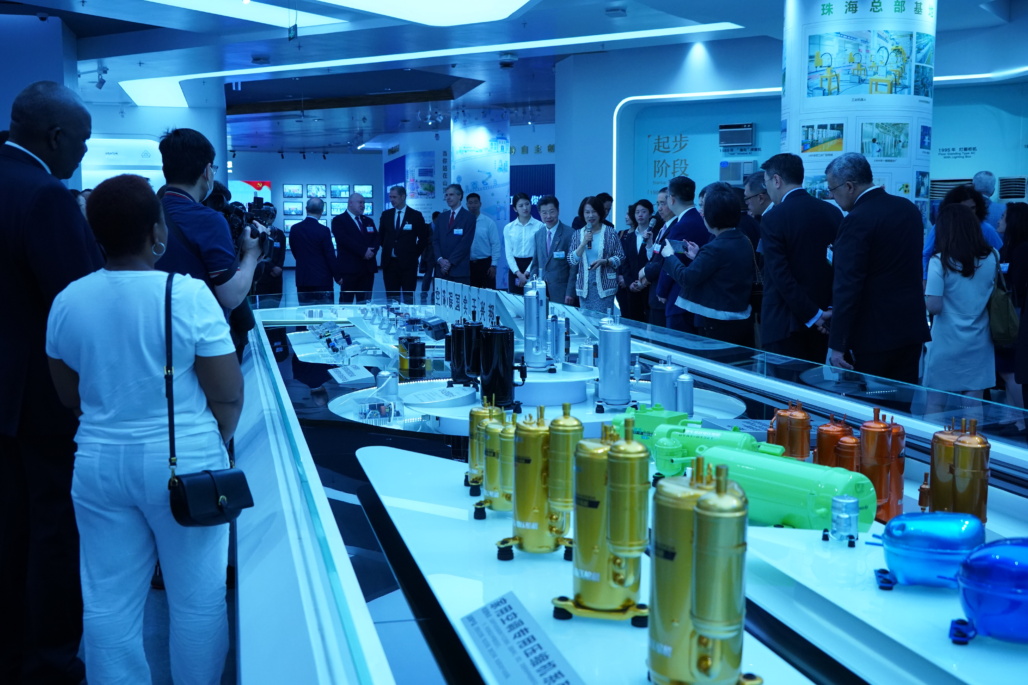 "From my very first meeting with the Hong Kong (Special Administrative Region) government, I was informed about the GBA project. And now I'm finally able to experience the GBA. I'm grateful for what we've seen so far," he said.
During the five-day trip, the delegation visited GBA enterprises in the fields of new energy vehicles, new material science, artificial intelligence, household appliances, medical devices, intelligent manufacturing, energy conservation and environmental protection.
"This trip has truly been an eye opener for all of us," said Vice Chairman of the Singapore Chamber of Commerce in Hong Kong Basil Hwang, adding that he believes that the delegates have experienced the geographical, economic, industrial and business scope of the GBA and potential opportunities for the business members.
"We saw with our own eyes the development of the Greater Bay Area," said Consul-General of Kazakhstan in Hong Kong Almas Seitakynov, stressing that this region is one of the main drivers of the Chinese economy and opens up new opportunities for the development of cooperation between Kazakhstan and China in the field of finance, IT technologies and more.