This is the second of two exclusive articles on the high-profile graft case that is slated to see its first court hearing on Friday (November 25)
Former public works chiefs Jaime Carion and Li Canfeng are accused of setting up and operating a criminal syndicate since 2003 alongside property developers Sio Tak Hong and William Kuan
The indictment seen by MNA details the alleged corrupt practices and dealings with real estate tycoons
The former Land, Public Works and Transport Services (DSSOPT) Director, Li Canfeng, and his relatives received a myriad of illicit gains from real estate developers Sio Tak Hong and William Kuan, including real estate, funds, fine wines, and even assistance to arrange a Macau SAR residence permit for his partner via the Macao Trade and Investment Promotion Institute (IPIM) investment residency scheme, the official indictment seen by Macau News Agency alleges.
According to the indictment documents from the Public Prosecutions Office (MP), former DSSOPT Directors, Li Canfeng and Jaime Carion, and businessmen, Sio Tak Kong and William Kuan created a "lasting, stable and organized criminal group" that has operated since 2003.
This alleged criminal syndicate included the family members of the four defendants and group of real estate development traders, with the goal of transferring illicit interests and benefits through various forms such as active corruption, passive corruption, and money laundering capital.
The high-profile trial was scheduled to start on November 4 of this year but was adjourned to November 25 after only half of the total 21 defendants involved showed up in court.

The Prosecutions Office claims that the criminal group was led by the accused Carion, Sio and Kuan, with Li replacing Carion as the alleged leader of this criminal syndicate upon replacing him as DSSOPT head in 2014.

Jaime Carion served as director of DSSOPT between 1998 and 2014, while Li served as the deputy director of the bureau between 1998 and July 2008 before replacing Carion in 2014 and serving as director until 2019.
The prosecution claims that Carion and Li obtained illegal benefits from the group's real estate development traders by abusing their power to help Sio, Kuan, and local property developer Ng Lap Seng's real estate projects by exempting them from height limits and changing construction plans.
Ng Lap Seng is a local property typhoon who was sentenced in the United States to four years behind bars in 2017 for attempting to bribe two United Nations officials. He returned to Macau in April last year and was one of the few defendants present in the court's first session.
In return for their assistance, both DSSOPT officials were said to have received from the involved real estate developers considerable illicit benefits, through various hidden forms such as real estate purchases and sales, transfer of shares in jointly incorporated companies, and receipt of illicit benefits indirectly through the assistance of their family members and other defendants, so as to hide and conceal the true nature and origin.
The indictment also describes Li Canfeng's role in the Alto de Coloane and Windsor Arch projects, but since these developments have been described in the first feature of the series, this article will focus on some of the differentiating aspects of Li's case.
Wine and properties
The extensive indictment details the alleged benefits exchanged between the defendants and details the contacts between the DSSOPT officials, real estate developers, family members, and other third parties involved.
Some of the family members of the DSSOPT directors said to have been involved in the operation included Carion's spouse, stepdaughter, and son-in-law, while Li's spouse and paternal cousin were also cited as having taken part in the illicit scheme.
Li Canfeng, personally, is facing one count of criminal association, 11 counts of passive corruption, 10 counts of aggravated money laundering, one crime of falsifying documents, and four counts of providing false or incorrect information.
The prosecution argues that the involved real estate developers provided a considerable amount of property, money, and even fine wines in exchange for Li's assistance in their development projects.
Li was said to have purchased five properties between 2011 and 2018 for some MOP48.9 million, with his relatives acquiring 11 properties in mainland China between the years 2007 to 2021, with a total value of RMB44.6 million, and his son acquiring two properties in Sidney, Australia for MOP20.9 million.
Commission Against Corruption (CCAC) agents were also said to have discovered numerous 'luxurious wines' in Li's residence, in Avenida da República, worth at least MOP512,800 and said to have been received as illicit advantages from passive corruption.
The indictment also alleges that Li Canfeng established, together with Sio Tak Hong and another defendant, Si Tit Sang, a real estate development firm named Kou Fong – Construção Civil e Consultoria, Lda.
The then DSSOPT Director was said to have held a 40 per cent share of this company' based at the FIT Centre, and even held a position as a member of its Board of Directors.
Li also allegedly worked in a company named Nagn Kuai Golf (Jiangmin City), Ltd. between 2013 and 2014, which was also headed by Sio Tak Hong.
Arranging a residency
One of the alleged exchanged benefits to have been received by the former DSSOPT Director's relatives that most stuck out from the indictment documents is that Sio allegedly arranged for Li's spouse to illicitly obtain a Macau SAR resident via the Macao Trade and Investment Promotion Institute (IPIM) investment residency scheme.
In a separate case, several IPIM officials, including its former President Jackson Chang, have been targeted in a corruption probe targeting alleged illicit gains via the department's residency scheme.
Li and his partner began living in a de facto relationship in 2008 and have three minor children.
However, the prosecution alleges that the former DSSOPT Director never updated his marriage registration in Macau, maintaining the marital status as divorced, nor did he apply for a Macau resident identity card for his partner who is also a defendant in this case and her children.
The indictment alleges that in 2013 the then-DSSOPT Deputy Director asked Sio's secretary to transfer a 1 per cent share in a company named Gestão de Empresas Tin Fok, S.A.R.L., the parent company of Hotel Fortuna.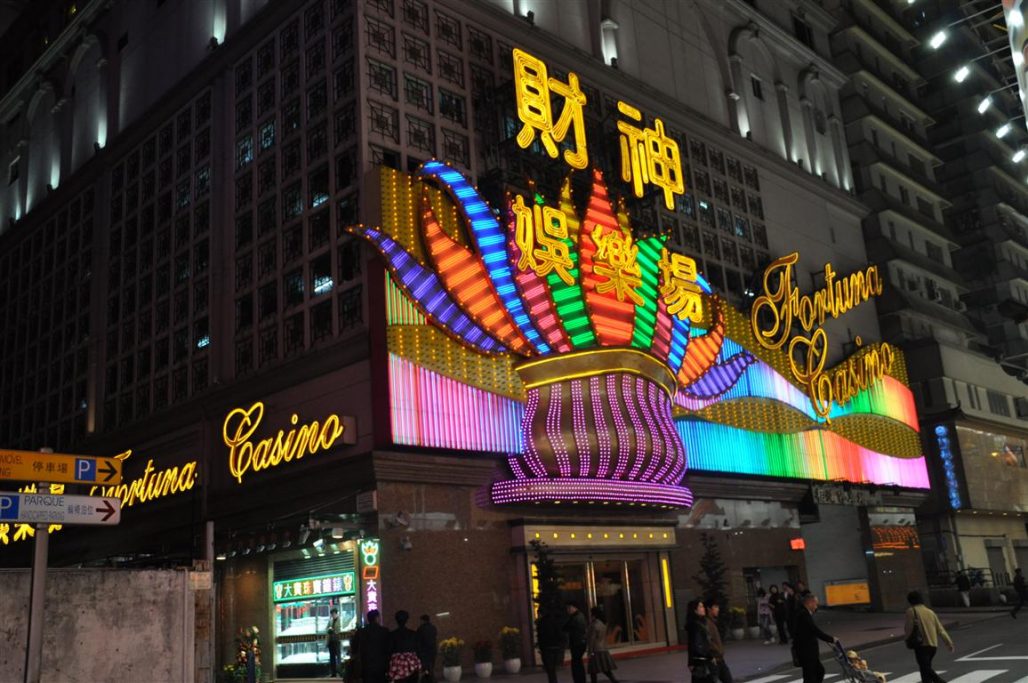 According to the indictment, since at the time the Hotel in NAPE was valued at HKD1.67 billion, the market value of this 1 per cent stake held by Li Canfeng's partner had an approximate value of HKD14 million.
This was said to have been enough for Li's partner to acquire a Macau non-permanent residence permit (BIR) in February, 2015 and the right to establish temporary residence until January 2018 via investment.
'However, during the respective period, Li's Canfeng's partner was said to have never transferred an amount of HKD 14 million, nor any approximate amount in exchange for that stake, to the bank account of defendant Sio Tak Hong or to other bank accounts of companies that belong to him,' the indictment states.
She was also said to have received HKD 388,350 in dividends from her stake in Tin Fok between 2017 and 2019.