Gaming operators, junkets, and private citizens should all carefully study the current Chinese penal code concerning cross-border gambling crimes so as to avoid any potential pitfalls, according to a report published by the Macao Polytechnic Institute Centre for Tourism and Gaming Studies and consulted by Macau News Agency.
The center has recently published its new Global Gaming & Tourism Research research compilation book, which includes an analysis on the specific application of cross-border gambling crimes in mainland China and its impact on Macau's gambling industry, by Zhang Guoxuan, a Vice-Prosecutor with the Jiangxi People's Procuratorate.
"Mainland China is very concerned about money coming out of the country especially in recent years as many casinos have been established outside China in countries such as Vietnam, Philippines, Russia, and other regions. China is actually surrounded by a lot of casinos, which target Chinese citizens as important customers," Editor-in-Chief and Professor in the center, Zeng Zhonglu, told MNA.
"In 2020 between February to April this year there have been three special meetings administered by the Minister of Public Security for discussing cracking down on cross-border gambling. You can see how much the Chinese government is concerned about the issue. That's why they need something to revert the trend and are determined to stop this development".
Last year the director-general of China's Ministry of Public Security International Cooperation Department, Liao Jinrong, has stated that about RMB1 trillion (US$145.5 billion) in funds flows out of China into gambling activities every year, underlining the issue as a "threat to the country's economy and national security".
At the same time China's Ministry of Culture and Tourism repeatedly expanded an unamed "blacklist" of overseas destinations that attract Chinese tourists for gambling activities, believed to include countries such as the Philippines, Cambodia and Vietnam, and potentially Australia.
Meanwhile, in April of 2021 the Minister of Public Security, Zhao Kezhi, pointed out the importance of combating cross-border gambling and that the country needed to destroy all related operations.
At the time, figures from the ministry showed that the Chinese police have investigated 18,000 cross-border gambling and criminal gambling cases, with more than 110,000 suspects having been arrested.
On March 1 of this year, a new amendment to China's criminal law was also enforced, changing the crime of gambling to three different types under Article 303, namelly, gambling, opening a casino, and organizing the participation of mainland residents for gambling out of borders.
Under the new article whoever operates or manages casinos and organizes or solicits Chinese residents to participate in overseas gambling, where the amount involved is large with a serious nature would face harsher penalties.
The penalty for this new crime would match the crime of "opening casinos" in China, which carries a sentence of not more than five years of fixed-term imprisonment, criminal detention, or control, in addition to a fine.
In serious circumstances, the person shall be sentenced to more than five years but not more than 10 years of fixed-term imprisonment, in addition to a fine.
"I think all casinos and casino cooperators should study the law very carefully so as to avoid any activities that could be considered a crime under Article 303. Everyone, even ordinary citizens, need to understand that if you recruit Chinese nationals to casinos and get a profit that would violate this article," Professor Zheng said reflecting the report.
"New technologic developments make it much easier to discover any illegal gambling activities, including Big Data, stronger computer computing abilities and faster internet connections. These three technologies combined together can make these actions more transaprent. Junket operators in the past if they recruit mainland citizens to come to Macau and loan them a large ammount for gambling, this would not be tracked easily due to technologic limits at the the time. But the situation has changed".
The researcher added that local casinos should reconsider their strategy udner the new legal environment to avoid any illegalities, while efforts to diversify the SAR's economy should be hastened.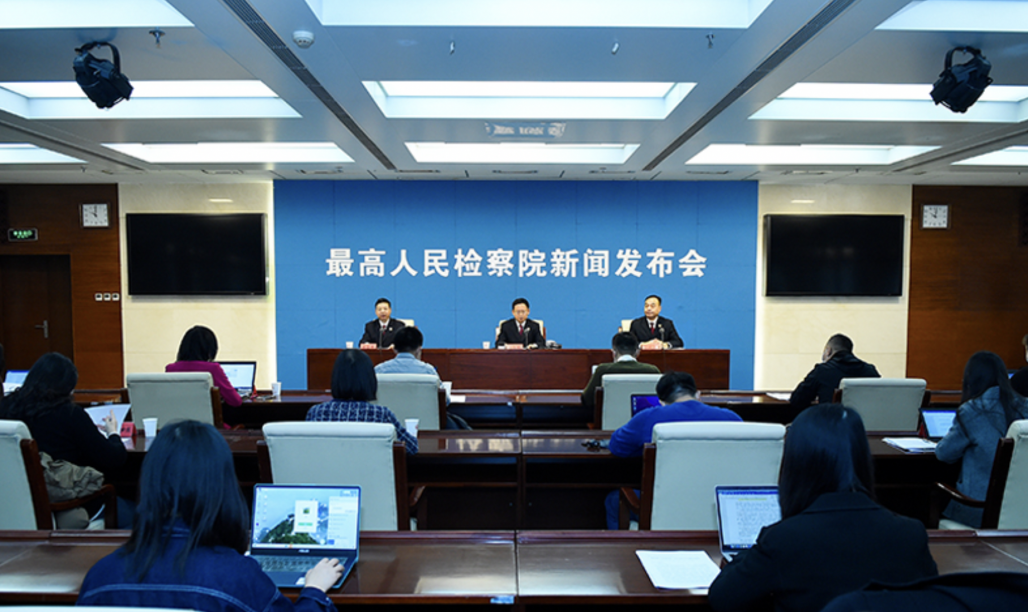 Professor Zeng also noted that despite the changes, the alledged crimes attributted by mainland authorities to the now detained Suncity CEO, Alvin Chau Cheok Wa, were already covered in the previous penal code.
On November 26, news spread that authorities in the eastern Chinese city of Wenzhou in Zhejiang province had issued an arrest warrant for Chau, alleging he had formed a junket agent network in the mainland to help citizens engage in offshore and cross-border gambling activities.
The Wenzhou City Public Security Bureau also alleged that Chau also set up an asset management company in the mainland to help gamblers to make cross-border fund transfers.
According to Professor Zheng Zhonglu, the crimes Chau was accused by mainland authorities – such as the crime of "opening a casino" in the mainland – were already considered in mainland criminal law before the recent amendment.
The gaming researcher also noted that such crime can include online gaming operations or online promotional activities to attract Chinese nationals to gamble in Macau, since the new amendment's establishes that cope of action to gambling "outside the country (borders)".
"If you organize Chinese citizens to Macau, Hong Kong for gambling that [could be considered as out of borders by the new amendment] but if you have casinos or have contacted some casino units but did not recruit mainland citizens, and they come and gamble by themselves then that would not be a crime,"
"If you organize them just for travel and there's no evidence that you organize them for casino gaming, or if you have not loaned money or moved money to help them gamble, it would not be a crime"
During the weekend Chau and 10 other people were detained by the Macau Judiciary Police, in an arrests suposedly not linked to the arrest warrant issued by Wenzhou authorities.
The local investigation was said to have begun in August 2019 and was heightened to a special case with an in-depth investigation in April 2020, with Wong stating that "It is not surprising that the investigation takes more than one year".
The Macau Public Prosecutions Office later stated that a Macau-based criminal group led by Chau was accused of establishing an illicit online betting platform in the Philippines with live broadcasts, in order to attract people living on the mainland in China as the main source of customers for gambling
The MP added that alleged illicit funds generated by the operation were then funnelled to bank accounts of Macau-based companies making use of underground banks.
Just one day after the arrests, China's Supreme People's Procuratorate (SPP) held a press conference concerning the current efforts to prevent illegal gambling operations, with the body describing a notable increase in arrest application acceptances, arrest approvals, prosecution deliberations as well as prosecutions of individuals for running gambling houses across the country between January and September of this year.
Miao Shengming, Director of the SPP's First Prosecutor's Office underlined that crimes of opening casino operations in the mainland involved more factors coming from outside the country's borders when compared with other types of crimes.
According to the Global Times, from 2020 to this October, Chinese public security organs had investigated more than 30,000 cross-border gambling cases, arrested more than 160,000 suspects, and shut down more than 5,100 gambling platforms and 3,900 illegal payment platforms and underground banks.