The Macau SAR needs to implement more flexible non-resident talent-hiring policies while better directing its graduate force towards the financial services sector, experts commented in the latest edition of the MBtv Debates Series, jointly held by Macau Business, Rui Cunha Foundation and Macau Insurance Industry Professionals Association.
The event titled 'Modern Finance and Talent Development' brought together the Chief Representative for Macau, Greater Bay Area Impact Forum Foundation, António Felix Pontes; BNU Executive Director, Sam Tou; President of the General Assembly of Macau Society of Registered Accountants, Cally Kuan Ho Weng; and President of the Executive Committee of Macau Financial Law Association, Calvin Tinlop Chui.
The session was chaired by the President of the Macau Insurance Industry Professionals Association, Ivan Cheung, and moderated by the Director of Macau Business and Macau News Agency, José Carlos Matias.
A large portion of the session delved into the need to train and attract qualified talent that can assist in developing the SAR's modern finance sector, and the potential in the city for better exploring areas in modern finance such as financial leasing, wealth management, trusts, stock exchanges, market bonds, fintech, and green bonds.
Unclear results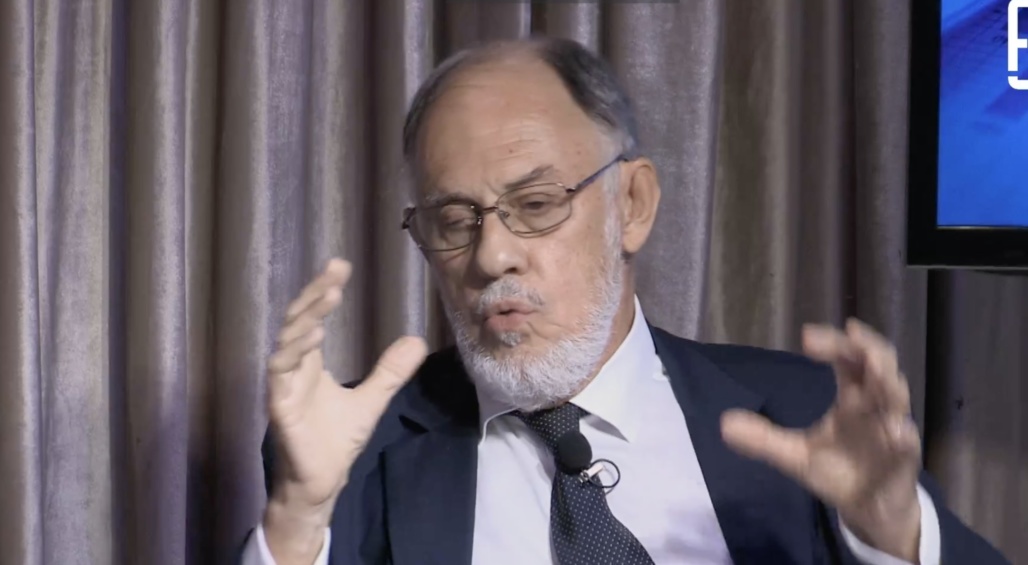 Former Monetary Authority of Macau (AMCM) Director, António Felix Pontes, considered that financial leasing results in Macau have so far been "very disappointing", green finance has been a "platonic idea so far" while credit insurance mechanisms have "no visible results as of now".
Pontes went so far as to say that it would be "impossible" to replace gaming as the main sector represented in the city's GDP, considering the level of gaming taxes collected by authorities.
"The tax on gaming is almost 40 per cent on gross income, for modern finance or any other business the maximum is 12 per cent on net profit, […] in order to receive the same public tax income we receive from gaming from other sectors we would need an income at least 22 times higher," Pontes noted.
Chief Executive Ho Iat Seng has recently said that his administration is striving for 60 per cent of Macau's gross domestic product (GDP) to come from non-gaming sectors, including finance.
BNU Executive Director Sam Tou underscored that of the sectors targeted to push forward the city's diversification, finance has shown the best results.
"You can see from all the public information, all the banks have made a profit and the GDP has increased from single to double digits […] banks in Macau are well capitalized and safe. I think finance is the sector where Macau has more room to improve, it's still a very conservative sector," Sam Tou pointed out.
"With new banks approved by the AMCM, I think the sector will continue to grow and contribute to diversification".
Sowing seeds
Meanwhile, the President of the General Assembly of Macau Society of Registered Accountants, Cally Kuan, mentioned that local financial entities would have to widen their IT talent pool so that they can step up their digital evolution.
″Modern finance is a catalyst for economic diversification. The finance industry is a high value-added industry with the need for highly skilled talent. […] IT and tech talents are the most sought after, and every industry is demanding more. I do believe it is important for organizations and institutions to broaden their talent pool," Kuan posited.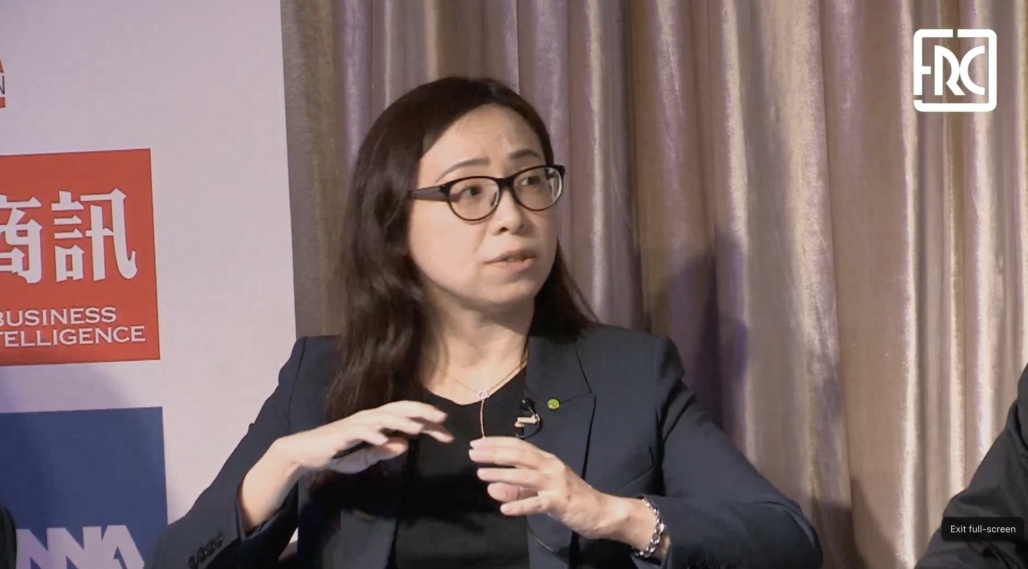 "Training and grooming talents doesn't happen in one day, so when we talk about ecosystem development we can look at those tech companies available in the region that can supplement this skill set"
Meanwhile, Calvin Chui pointed to the recently proposed system to attract fresh qualified professionals to the SAR as one of the solutions to the shortcomings.
The Legislative Assembly (AL) has approved the first reading of a new legal regime to attract qualified staff and to replace the previous regime of granting residency to people based on their qualifications and/or investments made in Macau, which is managed by the Macao Trade and Investment Promotion Institute (IPIM).
Chui also praised the existing skill sets of young Macau graduates, be it their tech literacy or cultural mindset.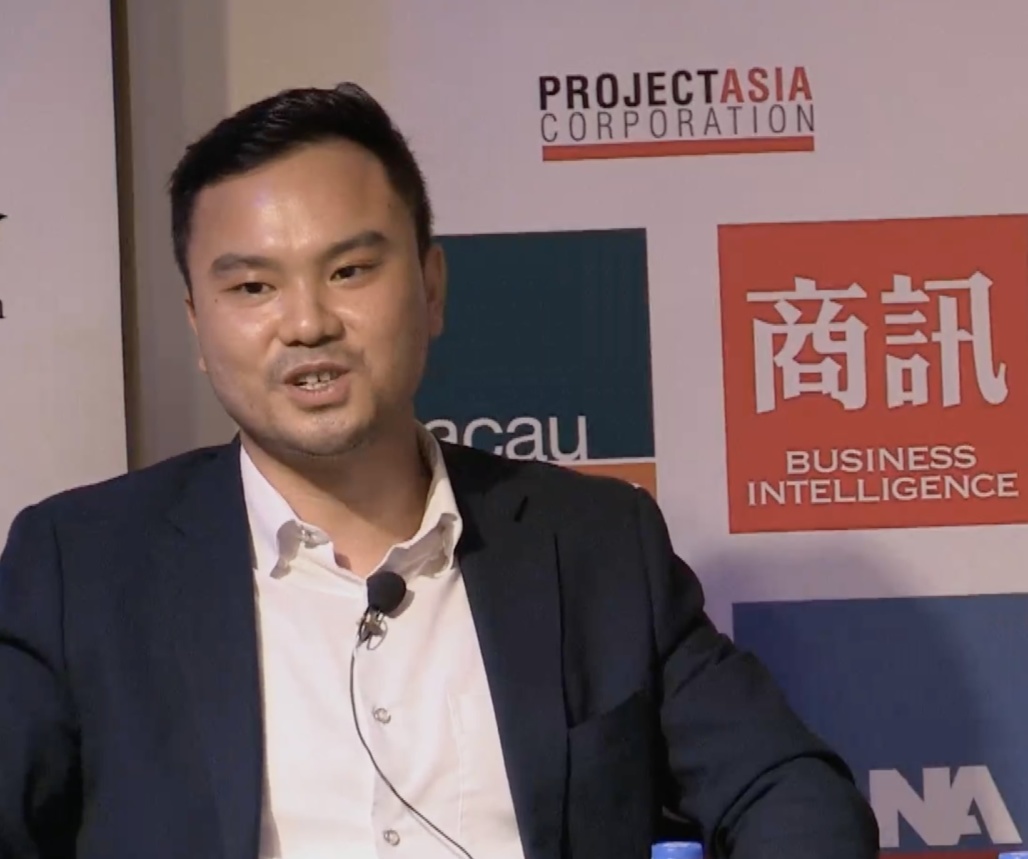 "I think the new generation is more inclusive and skilled in using technology because they grew up with it. […] Macau's students are also used to joining multicultural environments. We have to think how we can enhance the skills we need and align their ambitions with Macau's ambitions," Chui indicated.
The lawyer also pointed out that local graduates' education should be directed towards the four major industries underlined in the cooperation zone in Hengqin: high-tech manufacturing, scientific and technological research; Macau-branded industries like the TCM sector; tourism, convention and exhibition services; and modern finance.
Stiff competition
Meanwhile, Pontes countered that it is still "very complicated" to attract people to Macau or people to train local talents.
"The talent shortage problem is the same in Hong Kong and Singapore. We are facing a race to attract qualified people," he noted.
"The Macau government should have more flexible policies to import qualified people. It should not be seen as some kind of inferiority complex. Other countries have no issue with it, even Dubai or Qatar, have English, American or even Israeli people on top management, with no problem because they know they don't have qualified people"
The economist also underlined the importance of summer internships that could include non-resident students, be it from mainland China or Portuguese-speaking countries, and perhaps a special programme for students of these areas to be allowed to remain and work in the SAR after graduation, and not be "forced to leave one or two weeks" after graduation.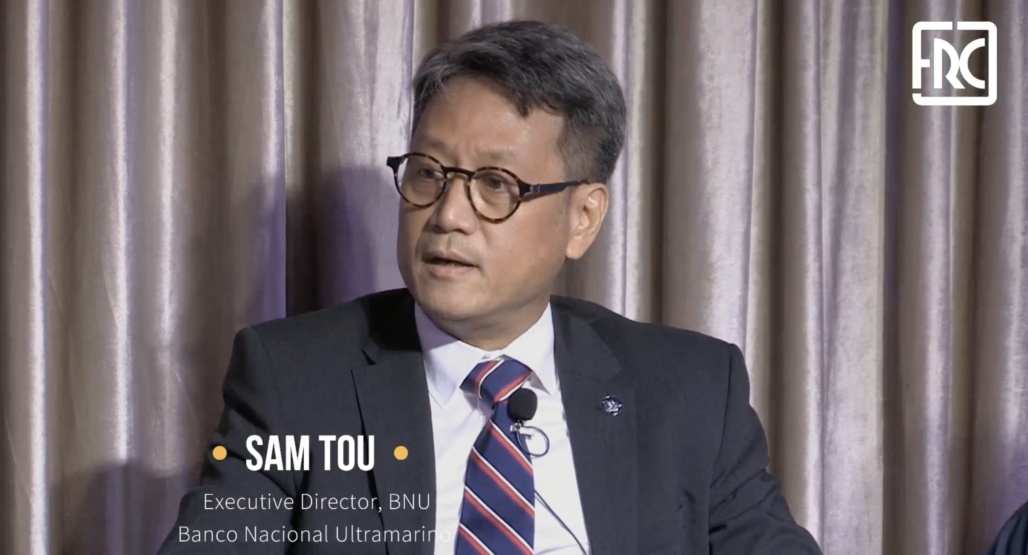 "We also need qualified trainers, we have been mostly using finance trainers from the mainland, but we should also use Hong Kong professionals to fill the gap" Pontes suggested.
Sam Tou also pushed on this issue, noting that most of the postgraduate students enrolled in the city's 10 universities and education institutions hail from the mainland and most leave after graduation.
"We cannot attract talents for all industries but we have identified the four main industries we need to develop […] After the AL debate, we will have a clearer picture of how to attract people for these industries. Macau is a smaller economy, and we are competing with Hong Kong, Singapore, and even the nine mainland cities," the BNU director noted.
Sam Tou also hoped that the new talent recruitment law could generate a more transparent and streamlined system for attracting overseas talents or Macau students working overseas.
At the same time, Ivan Cheung warned that the local insurance industry is in need of talent in many different areas and touted the need for a talent training import mechanism and defined clear policies that can help fill these human resource shortages.
″This can meet the future development of Macau and ensure the continuous enhancement of long-term competitiveness of the city," Cheung expressed
"Many of our friends want to come to Macau the problem is the flexibility of the labor-importing policy. I applied for one senior staff and after almost half a year the request was declined"
Cally Kuan also highlighted that competition is a positive factor for the SAR's development, and that facing a Greater Bay Area market of 86 million people would boost the local economy's qualities.
"The financial industry in particular is a global industry that depends on high connectivity within regions, the GBA integration can be a catalyst for economic development," she added.
"Apart from talent recruitment, talent retention is also very important. Besides offering a very rosy compensation, millennials ask for job enrichment […] and improving these offers can help retain these professionals".