Deputy Secretary General of the Forum Macau Paulo Espírito Santo stresses that the agenda for China-Portuguese Speaking Countries cooperation continues to be advanced despite the obstacles brought by the pandemic. The focus now is on health cooperation (including traditional medicine), economic recovery, blue economy and stronger cultural ties. Ambassador Espírito Santo also notes that the China-Portuguese-Speaking Countries Cooperation and Development Fund needs to reach the weakest Lusophone economies.
Paulo Espírito Santo took office as Deputy Secretary General of the Forum for Economic and Trade Cooperation between China and the Portuguese-Speaking Countries (Forum Macau) in October 2020, amid the pandemic.
Despite the numerous obstacles posed by the COVID-19 pandemic, Ambassador Espírito Santo, a former Minister of Foreign Affairs of Sao Tome and Principe, stresses that the Forum Macau continued to advance its agenda centred on enhancing Sino-Lusophone cooperation.
The Forum's Extraordinary Ministerial Meeting held on April 10 in a video-link format is regarded as of paramount importance by Mr Espírito Santo, Deputy Secretary General of the Forum, appointed by all Portuguese-Speaking Countries.
Last time a Ministerial Conference of the Forum was held was in October 2016. The summit, initially scheduled for 2019 was postponed to 2020 as Macau was in the process of transitioning to a new administration. Then, the COVID-19 pandemic hit and the Ministerial Conference, which is the highest decision-making body of the Forum Macau, bringing together the ministers responsible for the Forum's affairs, could not be held in a face-to-face format. In order not to further delay key decisions and the impetus for cooperation, participant countries opted by holding an online Extraordinary Ministerial Conference, which took place in hybrid format in Macau on April 10 and adopted a Joint Declaration. The final document includes "three key aspects: fighting the pandemic, resuming economic growth and reinforcing Macau's role as a platform for relations between China and Portuguese-speaking countries," Mr Espírito Santo underlines.
Levelling up trade ties
With regards to the coordinated efforts in tackling the pandemic, the focus will continue on vaccination, production and distribution of medical and hospital materials and equipment, not only in terms of "sending these products from China to Portuguese-speaking countries, but also in terms of creating the capacity for some of these products to be produced in Portuguese-speaking countries."
Looking further ahead, Mr Espírito Santo notes that there is a need to take trade to a new level, namely when in comes to relations between African Lusophone countries and China.
"We are grateful, beneficiaries of the sound and fruitful Chinese cooperation in our countries, both from an institutional and business point of view. And this has been very important for our economies", he notes, while stressing "there is also a need to enter the Chinese market not only with commodities." He highlights that "it's important that these commodities undergo transformation and incorporation of value at the local level and then are exported to China." All in all, "moving up the value chain is important because it allows us to create wealth and jobs."
Funding issues
Established in 2013, the China-Portuguese-Speaking Countries Cooperation and Development Fund is aimed at becoming a key tool for deepening ties and financing business projects. However, business representatives have expressed dissatisfaction over the thresholds required to be eligible to receive financing from the Fund.
Ambassador Espírito Santo starts by noting that despite having been created within the framework of the Forum, "one must bear in mind that it is not managed by the Forum".
The Fund was set up by the China Development Bank Capital Corporation Limited (CDB Capital) and the Macau Industrial and Commercial Development Fund as its cornerstone investors and has its own administrative and management bodies. "The Fund is what we can call a project financing agency that follows financial rules in granting loans."
Nevertheless, Mr Espírito Santo notes that "since its inception, the Fund has only financed half a dozen projects until today and most of them in the big economies." In fact, he continues, "the Fund has no presence in the weakest, most fragile economies of the group of countries that make up the Forum Macau. This is a contradiction, because it has to reach the most vulnerable, those more in need".
Therefore, "there is a need to adjust the criteria" for a project to be eligible for financing considering that under the current terms "it is difficult for companies to develop projects that are conceived in a way that can be accepted by the Fund."
This matter was already addressed in 2018 when in connection with the 15th anniversary of the Forum, an external evaluation report was carried out by the Chinese Academy of Social Sciences with input from experts from all Portuguese-speaking countries and again this in April at the Extraordinary Ministerial Meeting.
"We welcome the fact that this issue was analysed at the ministerial meeting and that a recommendation was approved by all the ministers – and included in the Joint Declaration – indicating that there should be a reformulation of the terms and conditions under which the Fund can be accessed, to make those requirements more flexible", Mr Espírito Santo stresses.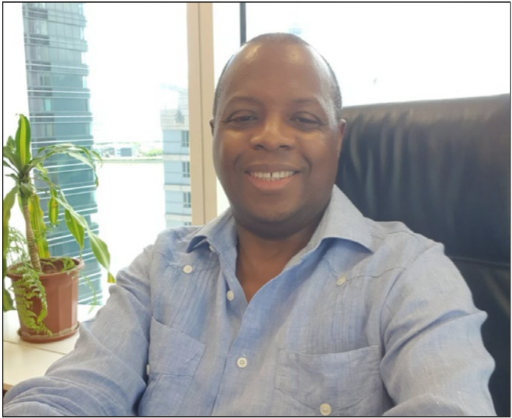 Hengqin, GBA and beyond
The Forum Macau has been increasingly encompassed in the development of the Guangdong-Hong Kong-Macau Greater Bay Area and the Guangdong-Macau In-depth Cooperation Zone in Hengqin. Mr Espírito Santo sees the GBA project as an interesting challenge for Portuguese-speaking countries, one that has a favourable element from the start as "if there is a region of China that Portuguese-speaking countries have known for centuries, it is precisely the Greater Bay Area. Merchants from all our countries have done business with Canton and that trade with Canton has continued to this day."
With regards to how to get the GBA market opportunities right, he underlines that "there is a need to have a clear understanding of the reality in the region" His advice to Lusophone firms: "Do not move ahead without consulting Macau, Macau entities, lawyers, banks, etc., to equip themselves with information about business opportunities and regulations in Greater Bay Area".
As soon as the pandemic situation allows, the Forum aims to get back on track by holding a number of events and participating in trade fairs and business missions in Macau, mainland China and Portuguese-Speaking countries. "We hope to resume trade and investment promotion activities in perfect coordination with the Macau Trade and Investment Promotion Institute (IPIM), as this is the Forum's main activity."
Human resources training has been another cornerstone of the Forum's activity under its Training Centre. Activities are set to be launched, covering areas such as traditional medicine, digital economy and entrepreneurship and the blue economy. Cultural exchanges are also pivotal, Mr Espírito Santo adds: "It's something to
there is an area of ​​the Forum Macau to which I personally attach great importance and which will also be reinforced." In addition to technical and scientific knowledge, people-to-people exchanges and cultural ties play a vital role in enhancing cooperation. "We will continue and support activities such as the Cultural Week, Gastronomy Festival and translation of literary works from Portuguese to Chinese and vice versa."
In a nutshell, "there is no better way for people to get to know each other than to have access to each other's culture".