As BNU turns 120, CEO Carlos Cid Álvares is confident in the city's post-pandemic recovery. On Hengqin, the bank wants to increase its foothold, but additional favourable measures are needed to facilitate business expansion there
The city's oldest bank, Banco Nacional Ultramarino (BNU), is celebrating its 120th anniversary. In an interview with Macau Business, CEO Carlos Cid Álvares explains how the bank has been weathering the pandemic storm, by adopting a flexible approach in dealing with mortgage loans and SMEs. Despite the current economic woes, Carlos Cid Álvares is sanguine about the post-pandemic reopening of the SAR, investment in non-gaming businesses under the new casino concessions and the future development of Hengqin. The BNU CEO also signals a way forward for the city: to host holdings of multinational companies.
By José Carlos Matias
Photos by Cheong Kam Ka
---
BNU is celebrating its 120th anniversary. Tell us about overseeing the bank at this milestone.
Carlos Cid Álvares – It's really amazing how with the great teams, supported by the authorities and loyal customers, the bank achieved this amazing anniversary. We expect to stay here for at least another 120 years. We are very proud. We have a very strong shareholder, state-owned group Caixa Geral de Depósitos. We work very closely with them in a lot of areas. We have a good and close relationship with the local authorities, and we have a really close relationship with our 250-thousand strong customer base.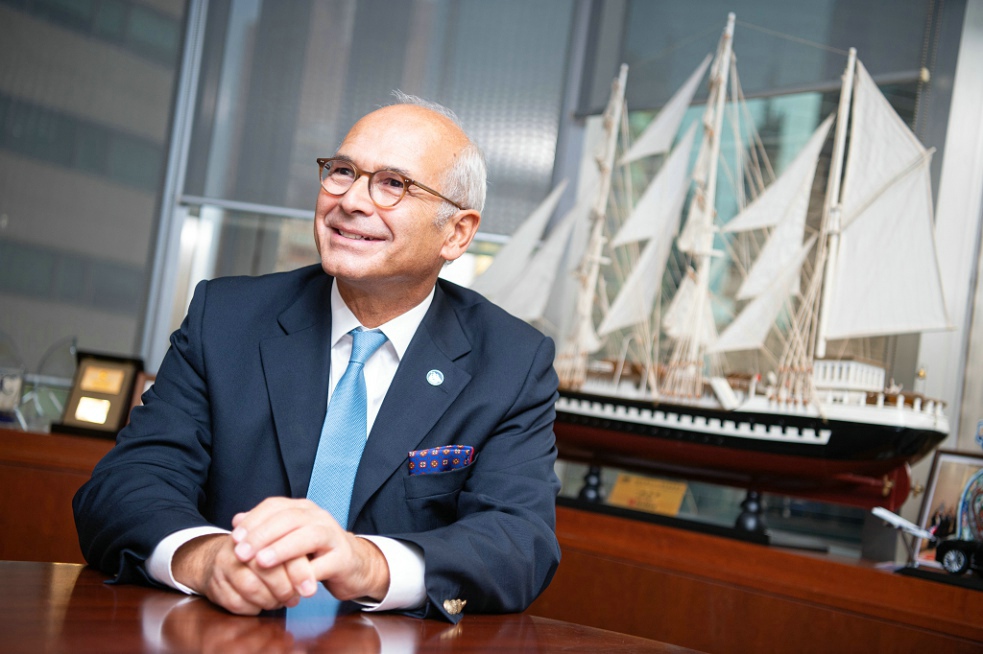 You have been in this position for some four years and three months. More than half of this period has been focused on how to weather the COVID-19 pandemic storm. How have you been coping with this?
C.C.A. – Tough, but it was somehow "easy" to put in place as there was a complete alignment between the Government, Monetary Authority, the Macau Association of Banks and all the banks. So it was easy to put in place some measures to help the population overcome this situation. First of all, we had major challenges in protecting our people at the front office, dealing on a daily basis with the customers. We did everything we could do to protect our staff regarding anything related to the pandemic.
Then we put in place a lot of measures aligned with the Government and Monetary Authority regarding assisting SMEs and individual customers overcome this difficult situation. We gave the customers the ability to choose to not repay the capital of their loans. paying only interest. And we are going to do this again until December 31, 2023. This is an important issue. We have about 500 customers that applied for this situation, out of some 11,000 housing loans. We also did some loan operations to help customers pay salaries, pay rents, and support their stocks. Recently, we have been doing some operations that have been approved by the government that give the ability for the customers to not pay interest. So the interest is completely subsidised by the government.
You have been able to keep a comfortable profit level. In the first half of this year, BNU posted a profit of MOP128 million, but it was down 41 per cent year-on-year. What's your expectation for the year-end results?
C.C.A. – The banking industry has been suffering from very low interest rates. So it's not only due to the pandemic issue. We lived for a long time with very low interest rates. This is not very good for the banking industry to generate profits. What we are seeing is that's there's a small increase in interest rates. Now the discount rate is 3.5 per cent in Hong Kong and Macau, and the prime rate, which serves as a reference for a lot of housing loans, increased by 12.5 basis points. So what we are expecting for the second semester is that maybe this is going to have a positive impact on the Profit and Loss (P&L) of the banks.
I suppose that this is not a big increase and will affect the numbers related to bad debts. If there is a strong increase in interest rates, of course, the customers will have more difficulties repaying, but this is not going to show a big increase. We are talking about a 12.5 basis point increase. Of course, customers will have to pay a little bit more, but this is not going to be a big issue for the customers.
So what I expect is that the profits of the second semester will be better than those of the first.
Household income is decreasing due to the economic crisis, partial lay-offs, unemployment, and underemployment. The number of shops and SMEs closing for good has also increased significantly as well. How has this been impacting the bank's operations?
C.C.A. – The last thing the bank wants is to take people from their homes. So what we have to do is to be flexible and, according to the Government rules to help people who are facing some difficulties in repaying their loans. So what we have to do – and I think all banks are doing the same – is if customers are not able to repay the loans at this stage we give them more time. We have to be flexible. Customers are not numbers. They have a name and we have to talk to each one of them to understand what are the difficulties and find solutions for them. I'm not anticipating a strong growth in bad debt. Macau is also putting in place some policies to help the individuals. Now we will have another round of MOP8,000 (for consumption cards). And I suppose that the government is going to put more measures in place to help SMEs also.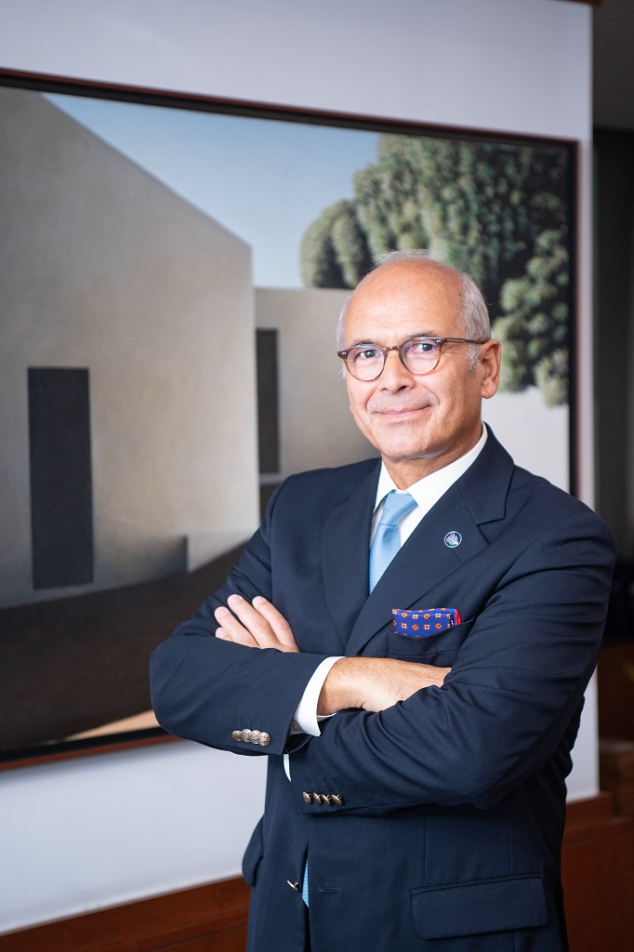 What tailor-made measures has BNU adopted to assist SMEs?
C.C.A. – The accounts of SMEs sometimes do not completely reflect the strength of the management, so when we look at the balance sheet of an SME, sometimes we have to look closer to better understand their situation. What we are trying to do is give them time. Now they don't have enough customers. We anticipate the customers will appear. I think we are going to see an increase in tourists, and this is going to help the SMEs. What the bank is doing is giving some special operations regarding some salaries, rents. Those that have a business model that we can be assured, with a customer base that can be recovered in the future. We are not here only for the good times. We are here for the bad times as well. We've been here for 120 years.
On the investment banking side where do we stand?
C.C.A. – Currently, we see public investment but not as much private investment. What we expect is that with the gaming tender and the new concessions, which will be announced in November-December. According to the rules of the tender, the investment on non-gaming is a very important pillar. So I suppose that we are going to have new investments from the six concessionaires, and, of course, this kind of investment attracts a lot of small investments on companies that are suppliers of these big companies. Then everything will start moving with public investment on one side and private investment on the other.
On the other side, we have Hengqin. I see a lot of things happening in Hengqin and this is something the Government is taking very seriously. And then we have the Greater Bay Area. In that respect, it's not only investment from Macau companies or Hengqin companies. It can also be investment of mainland companies in Hengqin. In the end, in one or two years, if the situation of Dynamic Zero-COVID management can be changed a little – and we see steps taken in that direction – things will change. Maybe as early as by the first quarter of next year, we can have good news about more tourists, more investment and putting the engines on. That will be good for the community, for the financial system, for everyone.
Talking about Hengqin, you have a branch operating there. How is it performing?
C.C.A. – We opened the branch five years ago, and fortunately, we are already making money with the branch. It's mostly focused on Macau investors. We also have some operations with some internationally rated Chinese companies and we are also supporting some Hong Kong people investing. Last year was a very good year for the Henqin branch. This year was not so strong because there was a very important credit operation that was early repaid. But we are repaying this operation by other operations, smaller. We expect to finish the year again with profits. And what we expect in the future is that Hengqin is going to be even bigger than Macau, so for sure, with a business case and if our shareholder supports us on this, we are going to have more branches in Henqgin.
The Guangdong-Macau In-depth Cooperation Zone in Hengqin was established a year ago. How can we move forward faster with Hengqin's development and be embraced by the business community of Macau? What can be done to boost confidence?
C.C.A. – There's a framework. So we have three kinds of rules: Macau, Hengqin and mainland. There are some issues that need to be fine-tuned. For example, it would be much easier for me if I could open street branches in Hengqin using the infrastructure that I have in Macau, because I have a strong infrastructure, IT, investment, and organisational situation in Macau, so if I could open new branches in Hengqin using the infrastructure that I have in Macau, I could do it very quickly and smoothly. If I have to use the infrastructure that I have in Hengqin – it's a kind of a small bank that we have there—it's not possible to open small branches like I could if I could use the infrastructure that I have in Macau. I suppose that for a lot of businesses, they are facing the same issue, because if we have to build two back offices, if we have to replicate everything that we have in Macau in Henqgin, then the business that is needed to support all these fixed costs is going to be much heavier. So there are some things to be fine-tuned. If they are fine-tuned, of course, a lot of people from Macau are going to go and invest in Henqgin. I also think that Hengqin cannot only rely on Macau people. It needs mainland investment, because Henqgin is three times the size of Macau. So, mainland people are very important to the development of Henqgin.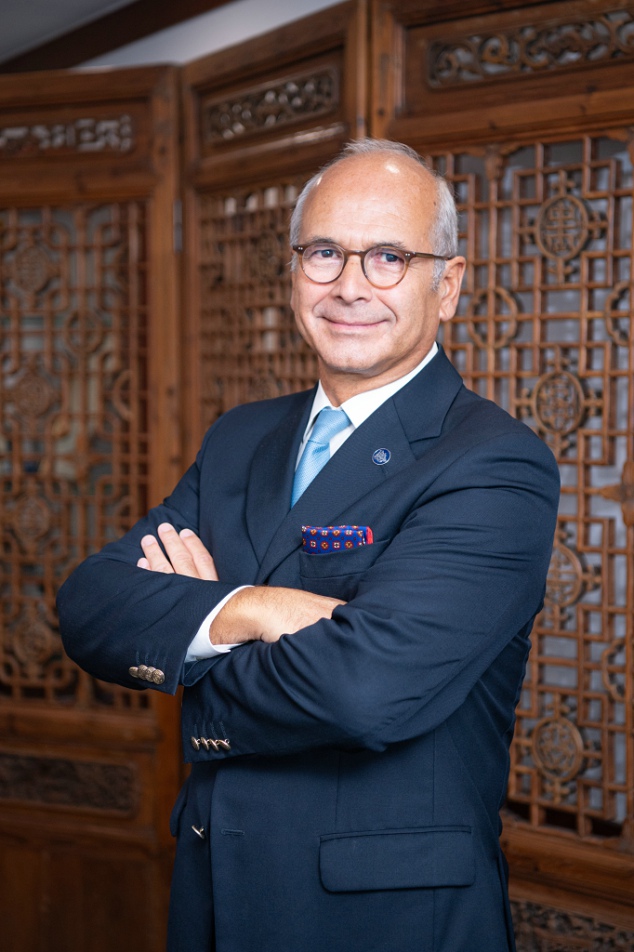 Talking about other cities in the Greater Bay Area, some three years ago, you mentioned that opening a branch in Guangzhou could be a possibility in a few years' time.
C.C.A. – I imagine that the bank can open branches in Shenzhen, Guangzhou, but we need to see people from Macau investing there as we follow them, or else it's difficult to open a small bank in these big cities. That may happen if we have Macau investment there and if our shareholder approves. It's something that I still have in my mind.
Another issue regards wealth management. What's BNU's position in this big game of the cross-boundary Wealth Management Connect in the Guangdong–Hong Kong–Macau Greater Bay Area?
C.C.A. – Unfortunately, we still haven't joined the group of the banks involved in this scheme, because for those banks that already have their foothold on the two sides – Macau and mainland China – it's very easy to do it. We are not strong on the mainland, so we need a partner to do this, and the partner must not have operations in Macau. We are in talks with banks and we expect to have news in the first semester of next year. We expect to join the group of banks providing this kind of service (wealth management connect) to our customers. People from Macau investing in products from the mainland and vice versa.
There's a lot of talk about the need to move forward with financial innovation as a key component of economic diversification. How is BNU set to push forward with new services?
C.C.A. – Macau has taken big steps regarding digital services. I don't see many people using the old ways of settling payments. Everybody is using mobile and they have a lot of ways of making their payments. So regarding digital, things have a strong base, maybe not so strong as in mainland China. BNU has recently launched a system with a QR code that we can use to pay in Macau and in mainland China, supported by China's Union Pay. Regarding the bond market, Macau took very important steps. Now we have a lot of issuers and operations in place regarding bonds and green bonds. A new step can be taken, so there will be an easier way to buy and sell bonds. For sure, in the future, there will be additional measures. All stakeholders will put in place the framework so this market can be developed at a faster pace.
Companies have been complaining about the obstacles to importing skilled manpower in the face of a shortage of local talents in certain areas. How has BNU been coping with this?
C.C.A. – This is a problem. I think the Macau universities are training a lot of skilled young people who can have a good future, but sometimes we have special products, features that require, at least at the beginning, someone from outside of Macau with experience.
During the pandemic, it was impossible to import staff.
Regarding this, I would like to point out that Macau has all the conditions to be a centre for having holdings of multinational companies here. We have the infrastructure, very nice people, good hotels, very nice shopping malls, and a very interesting corporate tax regime. Why not have here in Macau more holdings of multinational companies that have their factories and operational companies in Asia? They could give a lot of jobs to the younger people, because they need to have at least some 15 people at the headquarters of the holdings for planning, for control, or accounting. They could diversify the income tax for the government. For that, it would be important to change the visa scheme, the blue card system for expats.
Your term as CEO is about to be completed by the end of the year. Would you like to continue for a new term at the helm of BNU Macau?
C.C.A. – You know, the bank has been here for 120 years with a lot of different CEOs. So this is not a big issue because our shareholder has the means to put the right people here at the right moment. I like to live in Macau. I like Macau. For me, it's something that can happen. I suppose the shareholder is happy with the people they have here, with the executive committee, the board of directors. So it's something that can happen.