It's now relatively easier for prospective university graduates to find a job this year, but observers warn that authorities must continue to roll out various employment measures for local youth amid the recovering economy
---
Mr. Lam is enjoying the last few months of his university life before starting a new chapter. "My classmates and I were worried about whether we could land a job…but our job hunt has been smoother than what we expected," he says, who only wants to be identified by his family name.
The soon-to-be business administration graduate of the University of Macau has already secured two potential job offers from local gaming operators, one in event operations and one in marketing, after sending out his resume for just a month and attending job fairs for university graduates. "I originally thought I might not even have a job after graduation based on the situation of the graduates in the last few years," he says, who is also satisfied with the salary level of his offers that range between MOP12,000 (US$1,500) and MOP14,000.
It is indeed a change of fortune for Mr. Lam and other prospective local graduates this year, compared with the past three years when the Macau economy was plagued with the COVID-19 pandemic. The city's tourism and gaming segments, main pillars of the local economy, have shown signs of gradual recovery following the relaxation of travel restrictions and other COVID-related curbs since the end of last year.
Latest official figures show the number of visitors to Macau totaled 2.99 million — or over 50,700 a day — in the first two months of 2023, more than doubling from the same period a year ago. The daily visitation volume even reached as much as 96,000 in late March, the highest daily record since the onset of the pandemic in early 2020, the government said. Overall, the average daily visitation tally now resumes back to half of the level of over 100,000 travelers a day in the pre-COVID era.
"The Macao Institute for Tourism Studies [IFTM] is quite optimistic [towards the employment prospects of our graduates] this year…," its vice-president Diamantina Luíza do Rosário Sá Coimbra said. The IFTM held a career day in March, in which 65 employers from Macau, Hong Kong, and Mainland China joined and provided over 1,200 job vacancies for prospective IFTM graduates. "We've noticed the city's visitation figure keeps rising, while we've also heard from entities in the [tourism and related] industries that they're hiring again," she added.
Lowering jobless rate
Kate Ng, a Year 4 IFTM student, is also surprised at how her job hunting journey unfolded without any fuss. After going through several interviews with potential employers, she has received an offer in hotel operation from a local gaming operator. "I thought it might take me months before I could get a job," she says. "So, I'm happy with how smooth the process was."
Besides the gaming operator, she also had an opportunity to work in a local event planning company, an offer that she eventually turned down. "I believe I could learn a lot from both positions, but after what has happened in the past few years, I think there is better job security in a large corporation like a gaming operator," she adds.
The latest unemployment rate for Macau residents stood at 4.1 percent in the three months ending February 2023, while the jobless data for the overall employed population in the city was 3.3 percent. Both figures represented improvements from as high as 5.5 percent and 4.3 percent, respectively, last year. Meanwhile, the underemployment rate of residents – who work involuntarily fewer than 35 hours a week – slumped to 3.3 percent in the three months ending February 2023 from nearly 18 percent in the third quarter of 2022.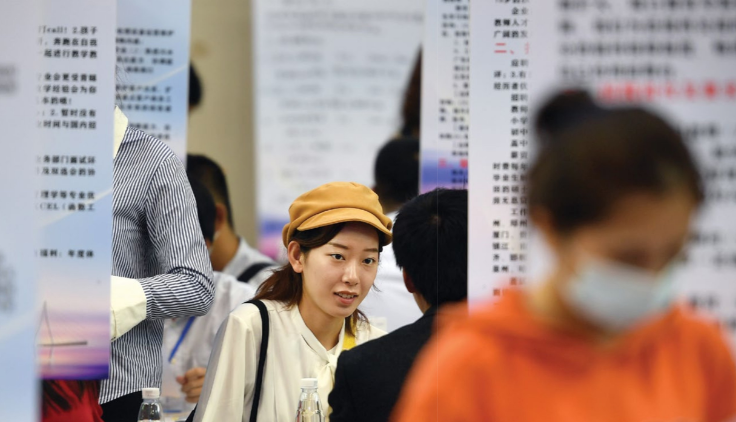 More to be done
Legislator Ella Lei Cheng I is aware of the improvements in job prospects for local youth like university graduates. "I want to stress that the unemployment rate has only slightly improved and there are still about 12,000 people in the city looking for a job," she says, referring to the size of the unemployed population.
"In the past three years, job vacancies in the market have significantly shrunk, and some youngsters who graduated from university in the past three years have still remained unemployed despite the recent signs of recovery in the market," she adds. "Given there are still quite a lot of people looking for a job now, enterprises might opt for experienced candidates [instead of fresh graduates]."
According to the Statistics and Census Service, the unemployment rate among local residents aged between 16 and 24 stood at 14.3 per cent in the fourth quarter of 2022, the highest level since the third quarter of 2021 when it was 14.6 per cent. However, it improved from as high as 18.2 per cent during the peak of the COVID negative consequences. Prior to the pandemic, the jobless rate in this age group was only about 8 per cent.
"The authorities should keep adjusting the employment measures targeting local youngsters," Ms Lei adds.
Try again
Information provided by the University of Macau (UM) shows that over 80% of its graduates in the last academic year of 2021/2022 were able to find a job or pursue further studies within three months after graduation. The top five fields in which this batch of graduates were employed were education, banking and finance, retail and wholesale, engineering and hospitality, while their median monthly earnings were MOP15,000, the university said.
Concerning the graduates of 2021/2022 from the IFTM, 85.3% of its bachelor's graduates were either employed, started their own businesses, or pursued further studies, and their median monthly earnings were MOP15,600, the institute said.
Local resident Emily Tam is now studying for a master's degree at the University of Macau, after graduating from the United Kingdom and returning home in 2021. "My original plan was to become a full-time employee and gain some experience before starting a master's degree," she says, who studied marketing for her bachelor's degree. "However, I was unable to find any full-time jobs when I came back to Macau two years ago, except for positions as sales representatives or waiters."
"So, I have taken a master's programme instead and some part-time jobs from time to time, such as a helper at local conventions and exhibitions, in these two years," Ms. Tam says. Nonetheless, in light of the improvement in the local economy and job prospects, she has attended job fairs and sent out resumes again recently to look for a full-time job, particularly in gaming operators. "I think it's time to give it a shot again," she adds.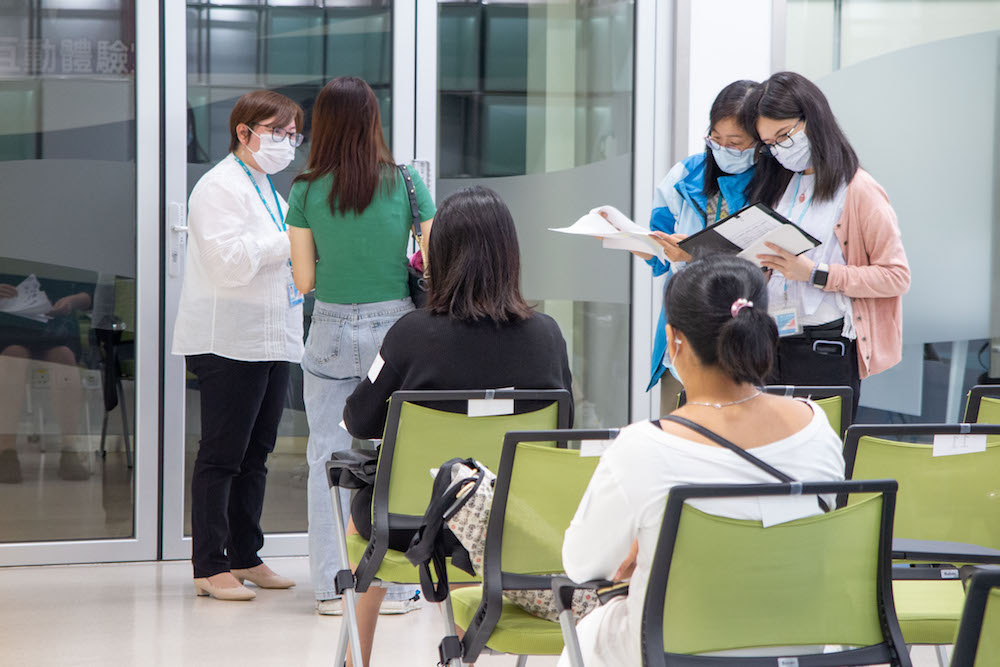 Variety of measures
To curb the rising unemployment rate among local young people in the past three years during the pandemic, the government has implemented a variety of measures. For example, since 2020, the Labour Affairs Bureau (DSAL) has collaborated with various local companies to provide three-month internships for local university graduates. A total of 1,351 young people participated in the internship scheme over the past three years, DSAL said in a statement, with 503 of them being employed by local companies in the fields of finance, healthcare, public utilities and tourism following the conclusion of their internships. About 10 per cent of them have even been promoted with an average salary hike of 32 per cent.
"[DSAL] has continued to refine the scheme—for instance, the eligibility of candidates has been extended to cover applicants that graduated in 2019—so that more local young people can participate in the internships. The number and scope of institutions providing internship opportunities have also been expanded," the statement read. "Apart from [firms] in the fields of tourism and hospitality, public utilities and finance, there have also been [entities] in the areas of healthcare, aviation, engineering, retail, traditional Chinese medicine, technology, culture and media, ensuring fitting job positions for career development for the local youth."
The labour bureau noted that it also launched five internship schemes for 95 Macau young people to work in renowned mainland Chinese companies in the 2021-2022 period, and four of them were employed by the entities after the end of their internships. There will be more internship programs with companies in mainland China, particularly in the Guangdong-Macau In-depth Cooperation Zone in nearby Hengqin. "DSAL will continue to pay attention to the employment situation of young people and will promptly advance a variety of internship programmes and employment support measures when needed. These can help open up more opportunities for career development of young people and nurture talents for respective industries," the department added.
Ms Lei agrees with the importance of the government continuing its employment support measures for local residents and young people. "As Macau is now pushing forward the development of four major emerging industries, the authorities should better promote such information among local youth so that they have a better understanding of industrial development in the city and the respective job prospects," she adds. In a bid to diversify the local economy from gaming, the Macau administration has identified four new major industries: technology and high-end manufacturing, Macau-branded industries like the traditional Chinese medicine segment, cultural tourism and events and conventions, and modern finance.
Mr. Lam, a University of Macau graduate, has continued to attend different job fairs in recent times, despite receiving potential job offers. "It's to keep updating myself with the latest industry insights and job market information," he explains. "And if there is a better offer, why not?"
---
Salary hike? Yes
As the local economy and tourism industry show signs of recovery, a survey by a local recruitment firm has found that more companies are willing to offer salary hikes this year to retain staff.
According to a survey conducted by MSS Recruitment regarding the salary level of employees in 2023, only 25.68 per cent of over 80 local firms polled said they had no plans to adjust their employees' salary level, compared with over 42 per cent in a similar survey last year.
For those claiming to adjust the salary level of their staff, the average wage hike is expected to be about 2.19 per cent in 2023, compared with 1.82 per cent last year, the survey said.
The latest official figures show that the median monthly earnings for the employed population were MOP15,600 (US$1,950) at the end of 2022, down by 8.2 per cent from the pre-COVID level of MOP17,000. Meanwhile, the median monthly earnings for residents stood at MOP19,000 at the end of 2022, down from the pre-COVID level of MOP20,000.