This July the Macau SAR registered the second highest temperature readings since the Meteorological and Geophysical Bureau (SMG) was created in 1952.
According to the department, extremely hot weather has been a constant for several weeks in Macau, and at noon on July 23, the maximum temperature recorded at the Taipa Grande Meteorological Station reached 37.4 degrees Celsius, the fifth highest temperature in a single day for 70 years and the second highest temperature in a single day recorded in July.
"The first orange high-temperature alert has been issued this year and extreme heat will continue, with elevated temperatures of 36 degrees Celsius or more. This time the extreme heat is different from the high temperatures caused by the external subsidence of the last tropical cyclone, with the heat affecting Macau this week due to an intense subtropical high that has spread to many parts of the world," the SMG warned.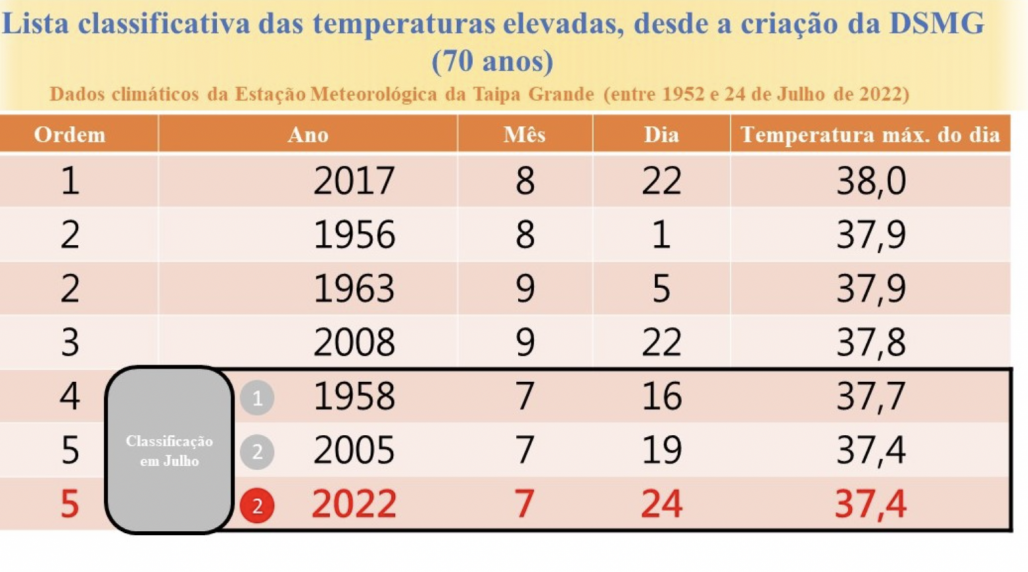 The SMG has been issuing, consecutively, yellow high-temperature alerts since July 9, with alerts issued for 15 days in a row, with the first orange alert for high temperatures issued on Sunday and remaining hoisted this Monday.
"The weather in the region is expected to remain very hot in the coming days and the high temperature in some areas of the territory during the day reaches values equal to or greater than 36 degrees Celsius. The clear sky and weaker wind have made the thermal sensation warmer," the department added.
Individuals who work outdoors and citizens who leave their homes must be advised to protect themselves against heat stroke, avoid intense activities and drink more water.