Local merchants expressed to Macau News Agency that they have suffered heavy losses and feel "extremely pessimistic" under the shadow cast by the new pandemic outbreak and the strict pandemic prevention measures while venting that the government's most recent pandemic relief plan has given little respite.
The SAR government has ordered the shutdown of entertainment, sport and leisure venues since last Thursday, while restaurants and drink shops are prohibited from providing dine-in services with only take-away services allowed in order to reduce pandemic risks.
After the restrictions were imposed in the city, local businesses consulted by MNA revealed the negative business conditions they faced and hoped for the government to provide more direct economic supporting measures.
A local restaurant owner, Mr. Yun, indicated to MNA that the turnover of his restaurant at Taipa has dropped by 80 per cent during the pandemic outbreak this time, causing severe losses to his business.
"The government's epidemic prevention measures have significantly impacted us," Mr. Yun stressed, "no dine-in services are allowed now, I have lowered the price of a set meal to MOP30, but still no one would come to buy meals."
The restaurant owner said that expenses such as rent and employees' salaries still needed to be paid as usual even though the business operational situation is difficult, with the monthly rent of his restaurant being around MOP120,000.
Due to the uncertain development of the local outbreak, the restaurant operator expressed that he felt "extremely pessimistic", adding that the government proposed MOP10 billion economic support measures will have little effect on local SMEs bottom lines.
The SAR government has announced it will provide seven pandemic relief measures totalling MOP10 billion to companies and residents as assistance to overcome the impact of the new pandemic outbreak in the community.
The seven-measure relief package includes property tax rebates for firms, fuel subsidies for the taxi industry, annual vehicle licence fee refund, exemption or reduction of administrative fees, support for individual self-employed professionals and shops, tourism tax rebate and an interest subsidy loan scheme for companies.
"The MOP10 billion economic aid is just a number," Mr.Yun said, "local SMEs don't receive much help, and even if we were interested in applying, the application process is very troublesome."
A clothing store owner, Ms. Chan, also told MNA that her business turnover was "almost zero" and the SAR government should provide more direct assistance.
"Although our store is still open, there are basically no customers now," the owner said, "we only see two or three customers a day, and they just look around and leave without buying anything."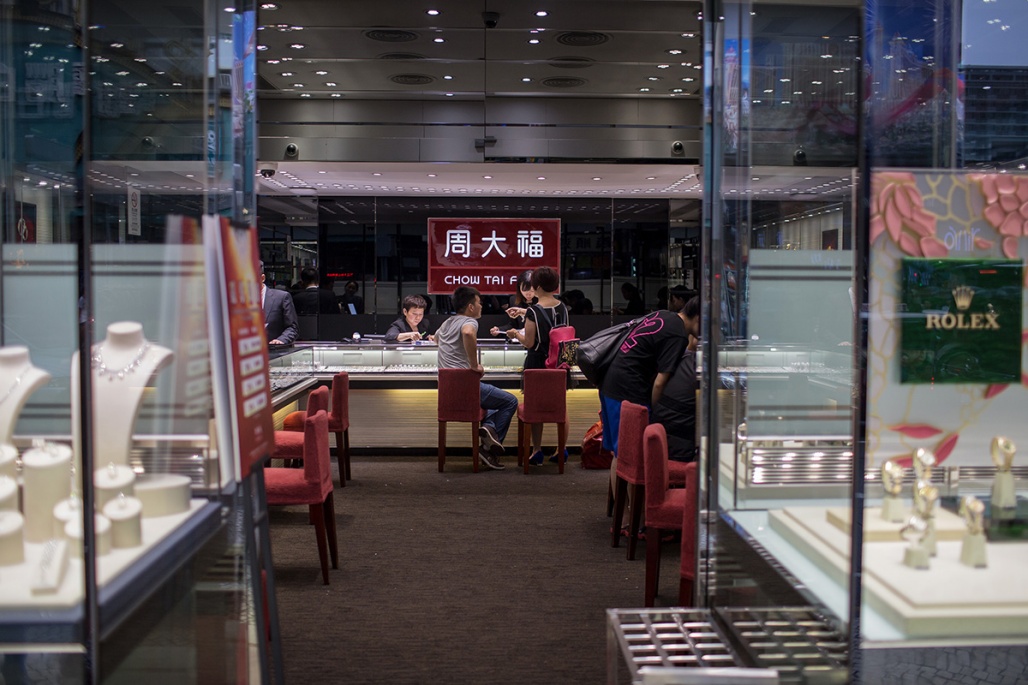 She estimated that her business would lose around MOP50,000 to MOP60,000 this month, adding that she hopes the government can give more direct help to local SMEs to get through this period.
"The government can handout cash directly to the local SMEs or reduce the rent to let us survive for this month […] I actually don't know how the seven economic aid measures would help us because not much details are released yet, so it is still a question mark for me," Ms.Chan added.
Meanwhile, the store owner indicated that she has opened her business for more than 20 years, with the operating conditions the worst in the three years since the pandemic started and the worst she remembered.
"Business is so bad that I don't know how to find a word to describe the situation, we have never faced such pressure," she said.
"If the pandemic outbreak this time is not so serious, there may be a little hope, but now it's really a dead-end for us,"
As of today (Monday), the number of confirmed COVID-19 cases from this outbreak increased to 357, with most public sectors and dining businesses remaining closed as required by the government.
A cake shop owner, Maggie Yim, told MNA that they are providing free delivery services to attract more customers.
Her cake shop is located at a place close to the famous tourist attraction site, Ruins of Saint Paul's and she noted that the decrease in tourist numbers has led to a huge loss in customers for her business.
The cake shop owner also expressed that she has little interest in learning details about the seven economic aid measures because she had applied for a similar program before but got rejected.
"The reason they gave to me for the refusal was that they think my business was not under financial pressure, but in fact, I have no money to pay for the salary after paying the rent," she added.
"Now I feel that these economic supporting measures announced by the government are not helping our SMEs at all, these actually have nothing to do with us"