With its newly inaugurated office in Lisbon, law firm MdME is aiming to reinforce synergies among clients and businesses between Portugal and Greater China, firm representatives informed Macau News Agency.
The Macau-centered law firm has recently inaugurated its new premises at the heart of Lisbon's central business district in Rua Barata Salgueiro.
MdME operates in both Special Administrative Regions and in Portugal, with some 35 legal professionals and 70 professionals operating in all three jurisdictions.
"There are immense synergies between the three offices. We have Macau-qualified lawyers based in Lisbon and Portuguese-qualified lawyers in Macau, with our Hong Kong rep office acting as a relationship hub. This allows us to serve our clients virtually around the clock in these markets," MdME's managing partner, Rui Pinto Proença, told MNA.
"We believe this positioning adds great value to our clients, particularly in cross-border matters. It is the realization of Macau's role as a service platform for investment and trade between China and the Lusophone World"
According to Pinto, about half of the law firm's professionals are Portuguese or Portuguese-speaking while 80 per cent of the other half are bilingual, namely, native Mandarin speakers who can also speak Portuguese.
In an interview with MNA in Lisbon, lawyer and partner José Leitão – who was responsible for setting up the new office – noted that previously MdME operated in Portugal in partnership with local law firms, such as Morais Leitão, Galvão Teles and Soares da Silva & Associados, but will from now on operate as an independent office.
"After 10 years of operating in Portugal this way we've decided it was time to have our own presence"
According to Leitão, the office currently employs 10 people – including one Chinese lawyer fully accredited in Portugal – and there are plans to expand the current team in the next two to three years to "ideally" 15 legal professionals.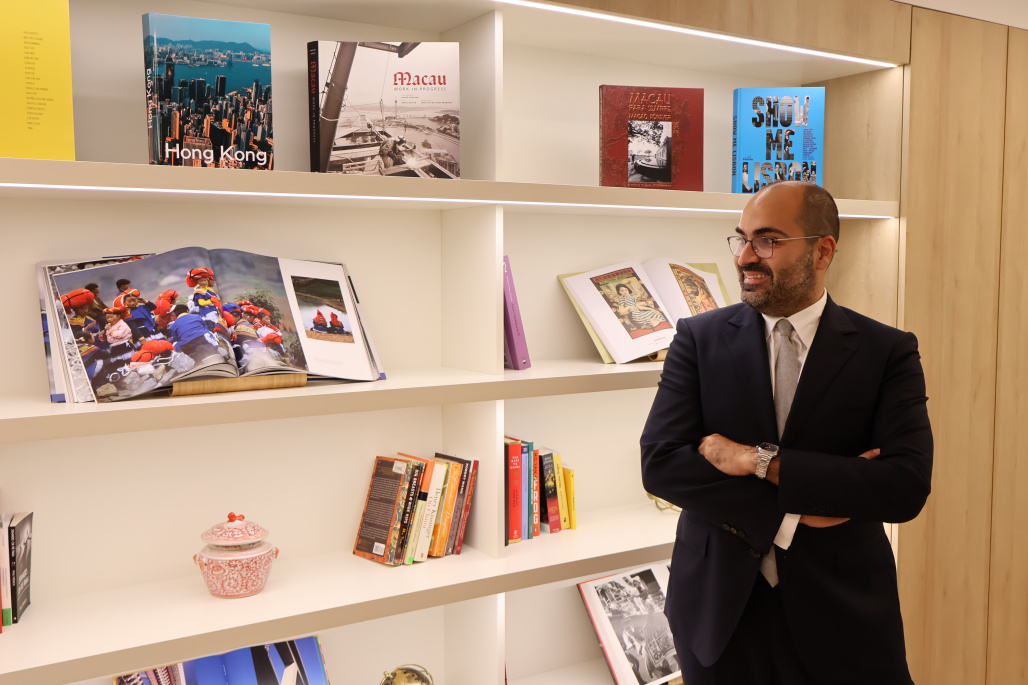 "As you know Portugal and China have a very long commercial relationship, having gained some more traction in recent years with China making plenty of strategic investment in Portugal and opening its own doors for Portuguese investors to do the same there," he told MNA.
"We predicted some time ago that a law firm with a Portuguese and Chinese foundation in Macau has an ideal placement among these two worlds, with our team also mixing people of different cultural backgrounds, who can assist clients from both countries to cross the divide.
The new Lisbon office is expected to advise corporate clients operating in Portugal in the fields of finance, investment funds, technology, construction, environment, and renewable energies, with eyes also on assisting lusophone investment into China.
However, Leitão underlined a special interest in the firm in emerging new financial sectors and the digital economy, with a department of digital transformation already established.
"As we know the digital RMB is already in the trial phase, in Portugal, the digital Euro is already being considered, with some local banks already operating in crypto assets. Recently Macau authorities have also advanced with a new law proposal that would allow a digital MOP," Leitão pointed out.
Macau SAR authorities recently formulated a new legal framework that will place digital currencies on an equal footing with traditional legal tenders such as paper money and coins.
The firm has also brokered real estate and investment fund deals, which it sees as the economic areas that greatly push forward the flow of investment funds between Portugal and China.
As for Macau, Leitão considered the SAR will always be MdME's "mothership", with Hengqin still on the cross-eyes of the company as it studies the development of the cooperation zone and the role Macauy legal professionals can have there.