Over 200 non-resident construction workers from a construction site in Cotai staged a protest this evening (Wednesday) to demand their employer to settle their quarantine costs in Mainland China.
According to photos and videos circulated online today, a group of people was seen crossing Governador Nobre de Carvalho Bridge from Taipa to Macau in the evening and gathering at Comendador Ho Yin Park in the vicinity of the headquarters of the Central People's Government Liaison Office in Macau.
The Labour Affairs Bureau (DSAL) issued a statement, which was published this evening (Wednesday), confirming that this group of people were "non-local workers at a Cotai construction site".
"The Labour Affairs Bureau is concerned about the incident and has immediately dispatched staff to the scene. It is understood that those employees demanded their employers to pay for their costs of quarantine in Mainland China," the statement read.
"According to the Law for the Employment of Non-Resident Workers, settling the costs of quarantine [for the staff] is not one of the obligations of employers. [TheDSAL staff] have explained this relevant law to those workers [at the scene]," the statement added.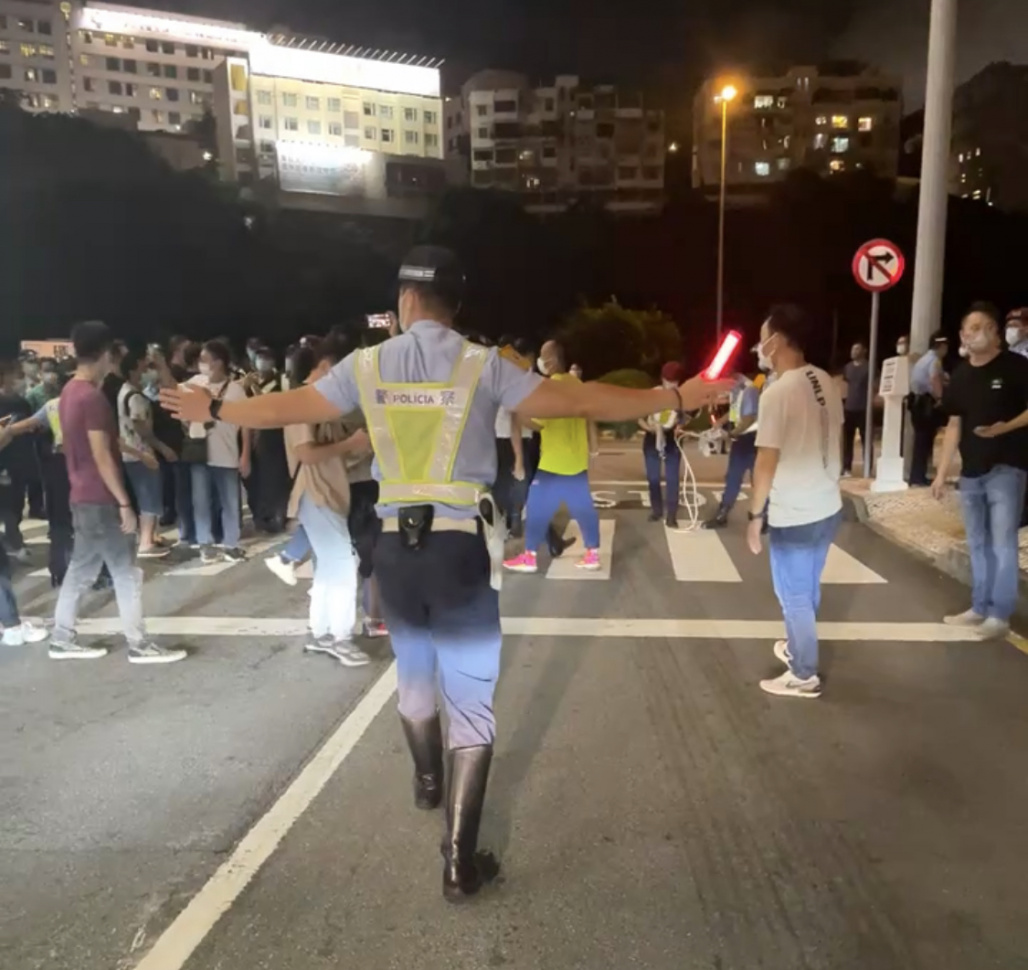 In light of the community Covid-19 outbreak in Macau since Sunday — with the number of confirmed cases rising to 71 as of 3 pm on Wednesday — the Zhuhai authorities have stepped up the restrictions for people entering Zhuhai from Macau.
Zhuhai unveiled on Wednesday that all people entering Zhuhai from Macau must undergo seven days of quarantine at designated locations and seven days of home quarantine, and they have to pay for the costs arising from the isolation.
A report by Inside Asian Gaming also said those 200-plus construction workers were laid off by their employer on Wednesday.
The DSAL statement also urged employees to express their demands rationally and avoid gatherings to prevent the risk of coronavirus spread. "DSAL will continue to follow up this incident, and remain in close communications with both employers and employees," the statement added.