A new incubation centre is ready to serve Macau entrepreneurs in Nansha, which is another go-to place in the Guangdong-Hong Kong-Macau Greater Bay Area for the Macau youth besides Hengqin in the eyes of the authorities
---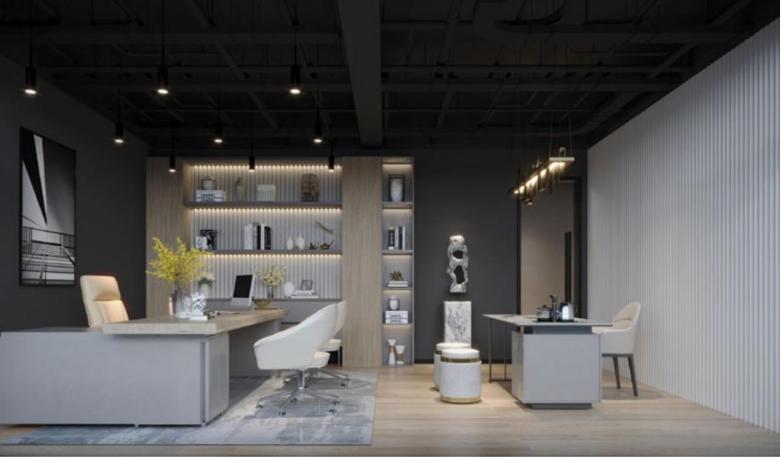 Besides the adjacent ​​106-square-kilometre Hengqin Island, Nansha of Guangzhou has also been pushed forward by the authorities as another hub for the development of Macau companies and residents in the Guangdong-Hong Kong-Macau Greater Bay Area. With a wide array of incentives being rolled out to pique interest, a Macau association is setting up an incubation centre in Nansha to help interested parties from Macau get a grasp of the opportunities.
The Macau International Industrial Technology Development Association is now advancing the development of OVO PLUS Incubation Centre, a 3,500-square-metre space that is located in the new landmark for innovation and entrepreneurship in Nansha, Innovation Bay. Providing office space and one-stop business service from business registration assistance to consultancy to business matching, OVO PLUS serves enterprises and youngsters from Macau, Hong Kong and Taiwan that are interested in the 803-square-kilometre district of Guangzhou.
"It's been the fourth year since the blueprint for the Greater Bay Area was published… [and] we want Macau youngsters to know that there are opportunities for them in the Greater Bay Area beyond Hengqin," says Rainbow Lei, Macau businesswoman and president of the association. She refers to the Outline Development Plan for the region, comprising nine cities in Guangdong and two Special Administrative Regions (SARs), which was unveiled by the central government in February 2019 and aims to develop the three sides as an economically-integrated world-class cluster by 2035.
"Besides Hong Kong and Macau, Shenzhen and Guangzhou are also regarded as the core cities in the Greater Bay Area. Theyare also the first-tier cities in Mainland China that boast a rich and vibrant ambience for entrepreneurship and hi-tech industries," Ms. Lei continues, talking about the appeals of Nansha, located in the capital of Guangdong province, about a 1-hour drive away from Macau.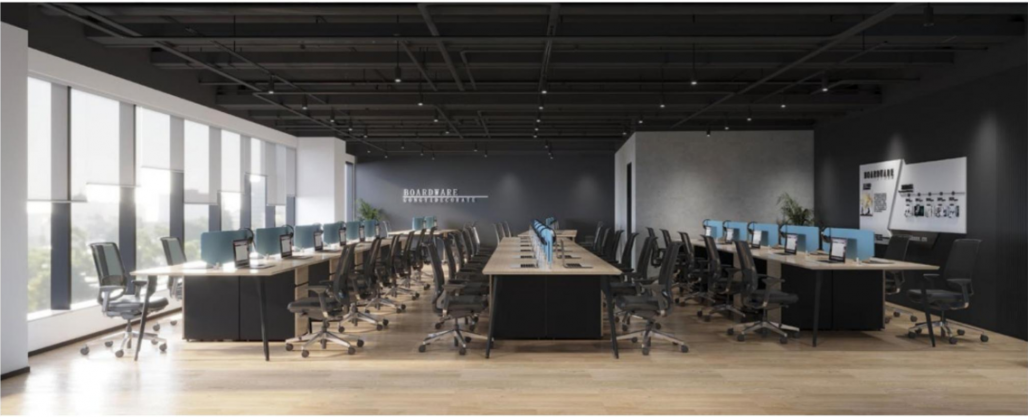 From big to small
OVO PLUS was slated for inauguration in June, but the latest community Covid-19 outbreak in Macau since 18 June has halted the quarantine-free travel arrangements between Guangdong and Macau, thus delaying the inauguration of the incubation centre. But Ms Lei, who is also a Macau deputy of the Guangzhou City Committee of Chinese People's Political Consultative Conference (CPPCC), says the centre has already attracted four companies/projects to be its members, namely, three from Macau and one from Hong Kong. One of them is linked to BoardWare Intelligence Technology Limited, a Macau IT solutions firm that has recently been listed at the main board of Hong Kong Stock Exchange.
"We have not officially started yet and have not done many promotions… but we now have four companies [as our members] and many parties have also expressed interest in OVO PLUS," Ms Lei says, as the incubation centre can accommodate as many as 60 firms/projects, particularly in the fields of science and technology, cultural and creative segment, engineering, interior design, sports and others.
"Whether they are big firms or start-ups we can provide help for them," she continues. "For start-ups, we can be their guardian for their adventure in Nansha; for large corporations, we can help them to look for investment funds and other relevant resources."
Compared with the Guangdong-Macau In-Depth Cooperation Zone in Hengqin, which was inaugurated last September that both the Guangdong and Macau administrations co-govern and shape the future of the nearby island, Ms. Lei acknowledges there are not many companies or young entrepreneurs from Macau in Nansha at the moment. According to the latest figures from the Nansha and Guangzhou authorities, there were nearly 3,000 enterprises in Nansha backed by capital from the two SARs with a total investment value of US$117 billion (MOP936 billion) as of mid-2022. The incubation centres and facilities in the district, including Innovation Bay where OVO PLUS is located, feature more than 300 firms/projects from Hong Kong and Macau. On the other hand, there were 4,867 companies in Hengqin backed by capital from Macau alone as of mid-2022.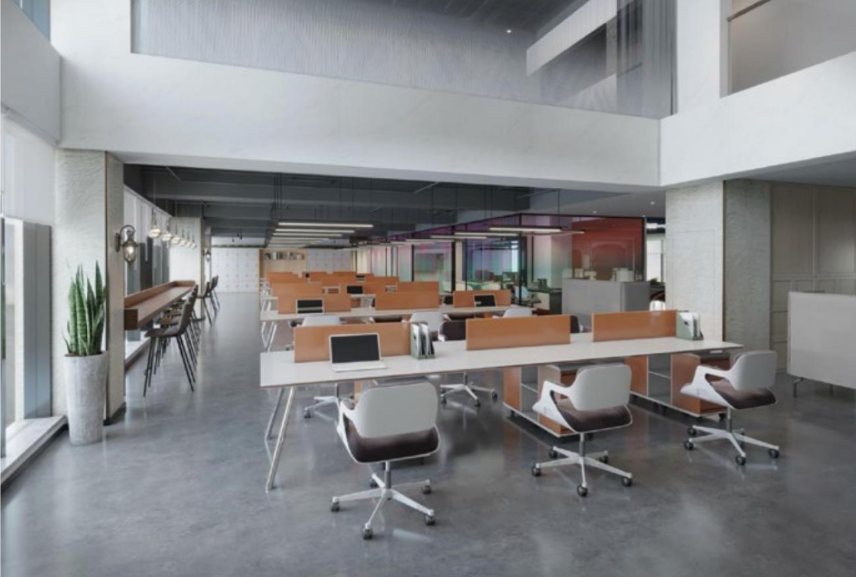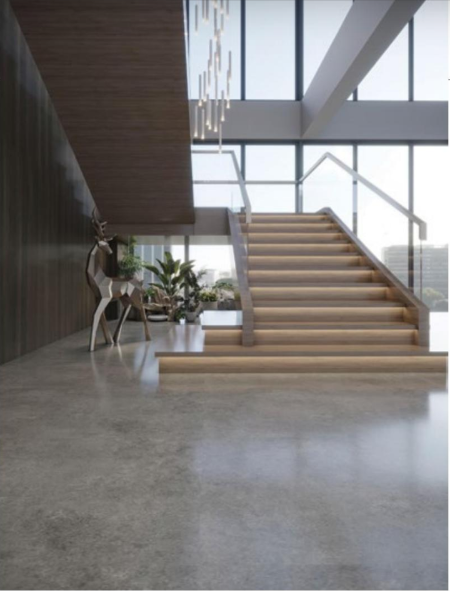 Incentives
But it is expected to see more business activitiesfrom Macau in Nansha,as the authorities are rolling out a wide array of incentives. The Nansha government announced in 2020 a total of 30 new rules to encourage youngsters from Hong Kong and Macau to run business, work and undergo internships in the district, including a monthly subsidy of RMB1,500 (MOP1,796/US$222) for a year for the youngsters to work and start up businesses in Nansha. Two years later, the Chinese State Council unveiled thisJune the Overall Plan for Deepening Globally-Oriented Comprehensive Cooperation amongst Guangdong, Hong Kong and Macau in Nanshaof Guangzhou, which emphasises the role of Nansha in deepening the cooperation in the Greater Bay Area. It's the third blueprint Beijing has formulated in the past two years for districts in the Guangdong cities of the Greater Bay Area with a focus on the two SARs, followed by the master plans for Hengqin and Qianhai ofShenzhen last year.
The 26-point Nansha plan said three zones ina total sizeof 23 square kilometres in the 803-square-kilometre district can serve as pilot areas, while the district should become "a new home" for youngsters from the two SARs by 2025 through providing more resources in innovation, entrepreneurship, education, and healthcare. With the public service reaching "the world-class standard", the blueprint pledged the number of Hong Kong and Macau residents in Nansha will "significantly increase" by 2035.
Based on the 30 new rules in 2020 and the Nansha master plan, the administration also advanced 10 bolstered measures this July to attract more young people from Hong Kong and Macau. For instance, a wide array of subsidies totaling RMB515,000 over three years are available for each Hong Kong and Macau youngster that works in the district, including: a one-off bonus of as much as RMB120,000; a one-off financial grant of up to RMB80,000 for those who have professional or vocational qualifications; a monthly salary subsidy of RMB5,000 for three years; an annual accommodation subsidy of RMB20,000 for three years; an annual living subsidy of RMB20,000 for three years; and an annual medical insurance subsidy of RMB5,000 for three years. Companies and organisations hiring youth from the two SARs are also entitled to a maximum grant of RMB200,000, as well as a bonus of RMB100,000 for recruitment agencies.
In regards to facilitating entrepreneurship, Nansha will set up a RMB1-billion fund to support innovations and young entrepreneurs from Hong Kong and Macau, and will give a one-off bonus of as much as RMB10 million to funds that invest in projects from the two SARs. Banks and financial institutions are also encouraged to provide loan support as much as RMB2.5 billion in credit for these young entrepreneurs. In addition, the authorities will also provide consultancy in the fields of commercial registration, office space, recruitment, and legal affairs for them to set up companies in the district, alongside subsidies of up to RMB3.7 million each for start-ups from the two SARs.
"Friendly"
Ms. Lei thinks the 10 new bolstered measures from Nansha can make the district more appealing to interested parties in Macau, adding that the support provided by Nansha in the past two years has been more "friendly" and "flexible" in contrast to the measures for start-ups in other mainland Chinese cities. For instance, financial support is made available to young entrepreneurs promptly without a long waiting time period. "This is of paramount importance for start-ups to ensure their liquidity," she explains.
"We've considered setting up our incubation centre in Hengqin before the COVID-19 pandemic, but we feel like the policies and measures [in Hengqin] do not get off the ground as quickly as in Nansha," she illustrates. "So we've started to prepare the establishment [of OVO PLUS] in Nansha since last year after knowing there is so much support for Macauyoung entrepreneurs in the district."
COVID-19
Despite the incentives rolled out by different cities in the Greater Bay Area in the past few years, there has still not been a significant rise in the number of young people from Macau seeking employment or entrepreneurship across the border. Commentators and scholars explain different organisational cultures between the two sides and lower earnings in the mainland are some of the reasons hindering the local youth.
The recent local COVID-19 outbreak, which has forced the travel arrangements between Macau and Guangdong to be tightened, might further scare some local youngsters away. "It is, of course, a minus, as it represents an uncertainty that the border might suddenly close whenever there is a new case," Ms. Lei adds. As both the mainland and Macau closely follow the "zero-Covid" policy, the quarantine-free travel arrangement between Guangdong and Macau has suspended since the start of the community outbreak in the latter on June 18, and it is still unknown when this restriction wouldbe lifted by the time this magazine wentto pressalbeit signs of stabilisation.
Nonetheless, she encourages the local youth to seize the opportunities in the Greater Bay Area, such as Nansha, in light of the economic downturn in the city caused by the coronavirus outbreak. "Young people in Macau should be bolder and leave their comfort zone," she says. "As it is not easy for them to find a job or start up a business here at the moment, why don't they try to look for room for development beyond Macau."
"When this wave of the local community outbreak is over, we will officially inaugurate our centre [in Nansha] as soon as possible to help Macau youngsters," she concludes. "We want to provide them with more choices in the Greater Bay Area."
---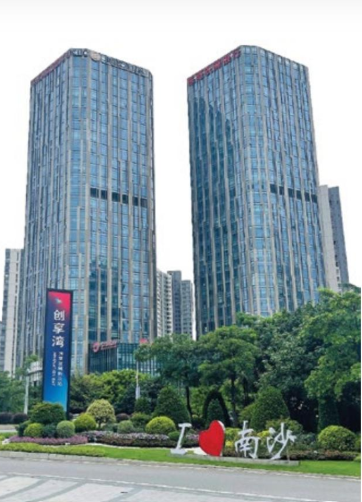 From free trade zone to major strategic platform
The 803-square-kilometre district of Guangzhou in nearby Guangdong province, Nansha, has gained prominence in the past decade and more since it was designated as a platform to deepen cooperation between the province and the two Chinese Special Administrative Regions (SARs).
As early as 2008, the Guangdong authorities and the central government pledged in a development plan for the Pearl River Delta region that Nansha — located in the south of Guangzhou and about 1-2 hour drive away from Macau — should serve as "a major vehicle" for cooperation among Guangdong, Hong Kong and Macau. Four years later, the district was upgraded as a state-level new area, a special economic and political zone supported by the central government to accelerate national development. In 2015, the district was greenlighted as part of the free trade zone in Guangdong, which also covers Hengqin of Zhuhai and Qianhai of Shenzhen, to facilitate the international trade of the mainland.
Following the publication of the Outline Development Plan for Guangdong-Hong Kong-Macau Greater Bay Area in 2019 — which states Nansha, Qianhai and Hengqin are demonstrative zones for cooperation among the three sides — the 26-point Overall Plan for Deepening Globally-Oriented Comprehensive Cooperation amongst Guangdong, Hong Kong and Macau in Nansha was available this June.
These policies and measures have buttressed the economic development of Nansha: its gross domestic product (GDP) hit over RMB210 billion last year, surging by more than fivefold from merely RMB36.8 billion in 2008, official figures show.
Concerning the differences among Nansha, Qianhai and Hengqin for Macau and Hong Kong, an official from the central government remarked in the announcement of the Nansha plan this June that these three places complement others. Compared with Hengqin, which particularly aims to facilitate the economic diversifications of Macau, and Qianhai, which boosts the cooperation with Hong Kong particularly in the modernised service sector, Guo Lanfeng, a member of party leadership group of the Chinese National Development and Reform Commission, said Nansha focuses on two catchphrases: "comprehensive cooperation among Guangdong, Hong Kong and Macau" and "facing the world".
The Nansha plan mandates five positions for the district: establishing itself as the cooperation platform of technology and new industries, and attracting high-quality international talents, including those from Hong Kong and Macau; developing itself as the platform of employment and entrepreneurship for young people; serving as the gateway for Chinese firms to venture abroad, boosting its international logistics and exchanges; building an international business environment and world-class public service standard; and strengthening urban planning and other areas like boosting educational cooperation with the two SARs.