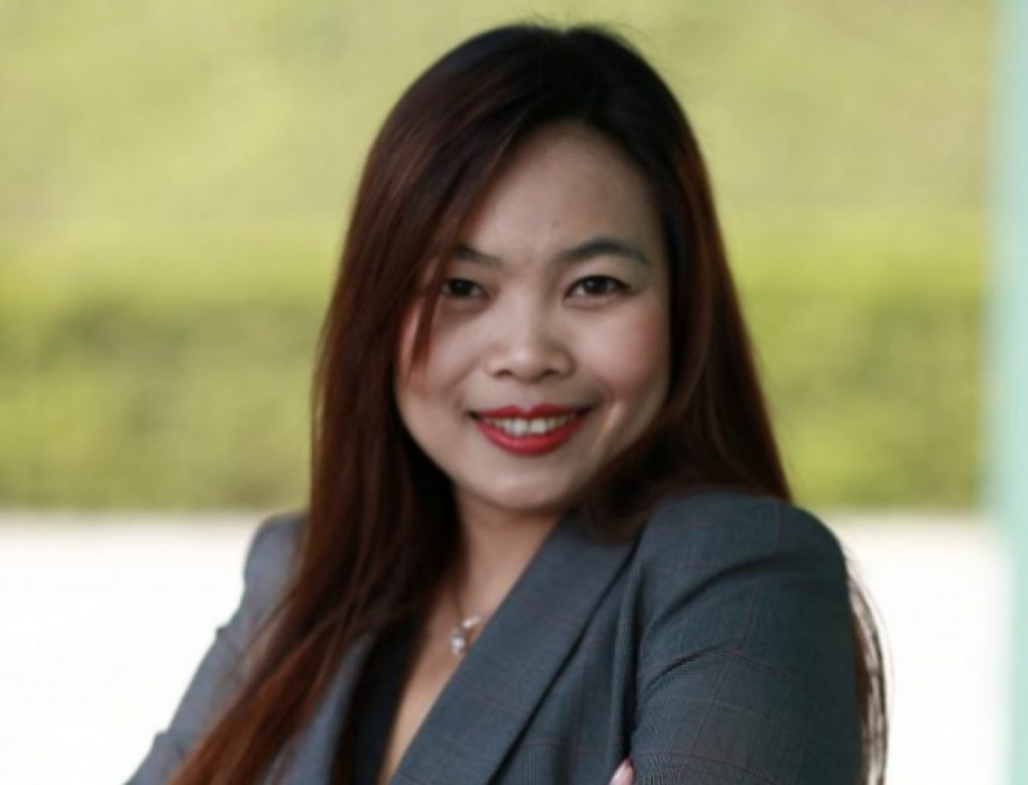 By Mary Mendoza
Managing director of The Platinum Limited, a gaming-hospitality consulting firm
---
Back in 2019, Macau citizens were struggling to cope with the success of having 39 million tourists denoting an overcrowding of Chinese visitors in the enclave. There was congestion in the streets around San Malo (Avenida Almeida Ribeiro), tour groups at Ruins of St. Paul's, long queues savouring street delicacies at Taipa Village's Rua da Cunha, and the hassle of taking public transportation; topping it off with a frustrating negotiation with cab drivers due to unlawful fare hikes and refusal to drive local passengers.
The tables have turned. The problem today is the shortage of tourists. Almost three years since the beginning of the pandemic, the world is yet to find a formula that balances between zero COVID policy and market growth.
This article is a continuation of the concepts developed in "Committed to Driving International Market", published in these pages last month.
As a world centre of tourism and leisure, it is vital to determine the target markets coming to Macau. These five strategies to drive foreign visitation adopt the methodology of mixed marketing strategies.
Visa to Macau
The leisure travel trend research reveals that foreign travellers are likely to choose a destination based on ease of travel, which pertains to spontaneity. As part of the preventive measures during the pandemic, Macau closed its doors to all foreigners (non-residents). At the time of writing, the Macau Chief Executive order n.º 166/2022 announced that from September 1, a new entry policy for foreigners coming from 41 countries, shall be allowed to enter Macau, as long as the entry conditions are met. The light at the end of the tunnel is starting to appear. However, a quarantine-free arrangement is not yet in the cards for now.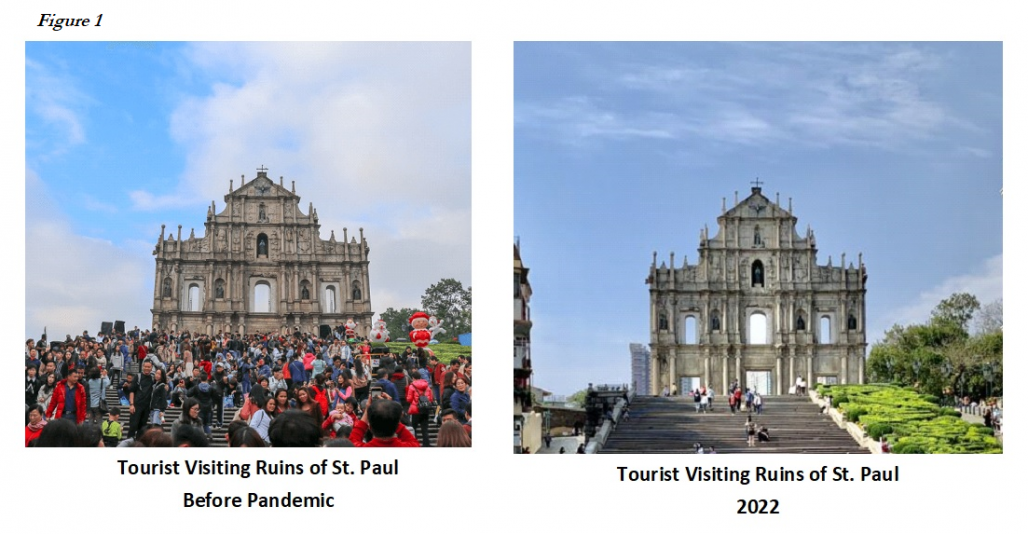 Until January 2020 Macau's entry status included visa-exemption arrangements with 81 countries, in accordance with the Border Control Department of the Macau Public Security Police Force (Immigration).
While most international destinations make it easy for tourists to attain e-visa, in Macau designated countries visa approval may take between five days and three weeks. When Macau fully opens its borders, it should engage in bilateral arrangements and speed up visa approval to select neighboring Asian countries to attract international visitation.
2. Accessibility of flights
Figure 2. "Macau flight radius"reminds us of Macau's strategic location which the city may capitalize on to expand a well-connected network, should authorities chose to do so.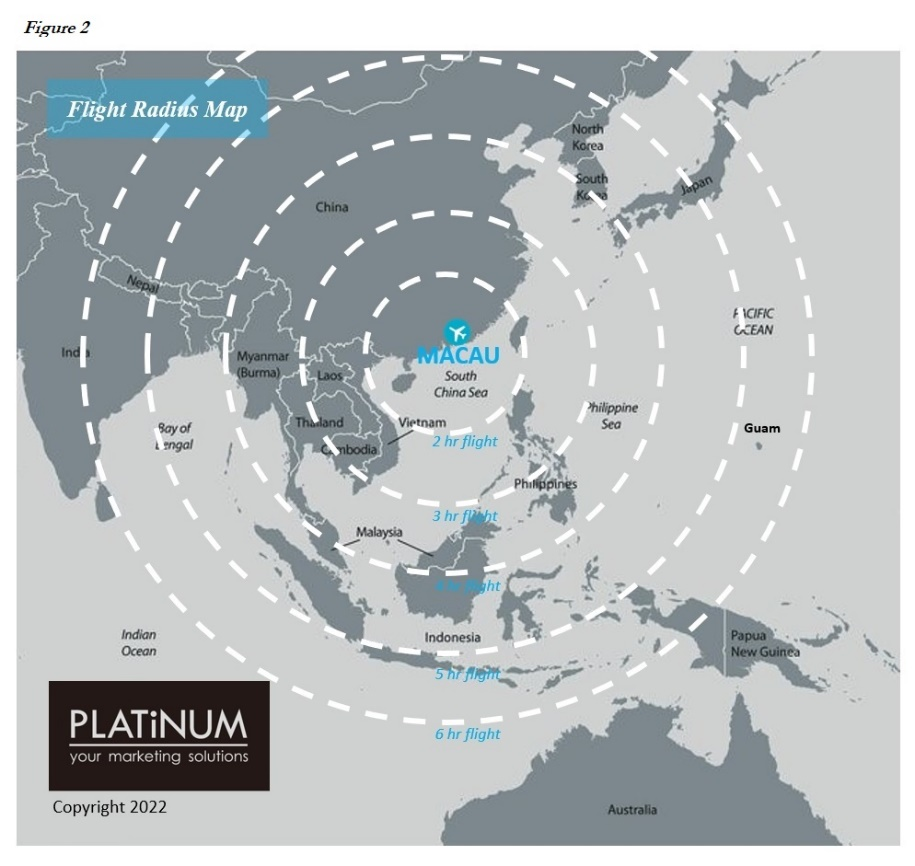 Flight accessibility or connectivity is an important decision-making for travelers, be it for business, leisure, or visiting family and relatives (VFR). By the year-end of 2019, the Macau Airport reached the peak of aviation business by welcoming 9,611,427 passengers and handling 77,581 aircraft movements, as shown in Figure 3.
Before the pandemic, airlines flying from/to Macau included 31 destinations within mainland China and 20 international destinations comprising 10 nations (Cambodia, Japan, South Korea, Malaysia, Palau, Philippines, Singapore, Taiwan, Thailand, and Vietnam). When international flights effective resume, priority is likely to go to cities that were already flying to Macau before the pandemic.
Macau historically has been dependent on neighbouring Hong Kong for foreign visitation through ferry cross-borders. TurboJet was known for ferrying Japanese visitors, while Cotai Water Jet was known for being flooded with Indian visitors coming to Macau via Hong Kong. If the Macau airport provides direct access to overseas markets, it will get the first share of wallet from foreign visitors.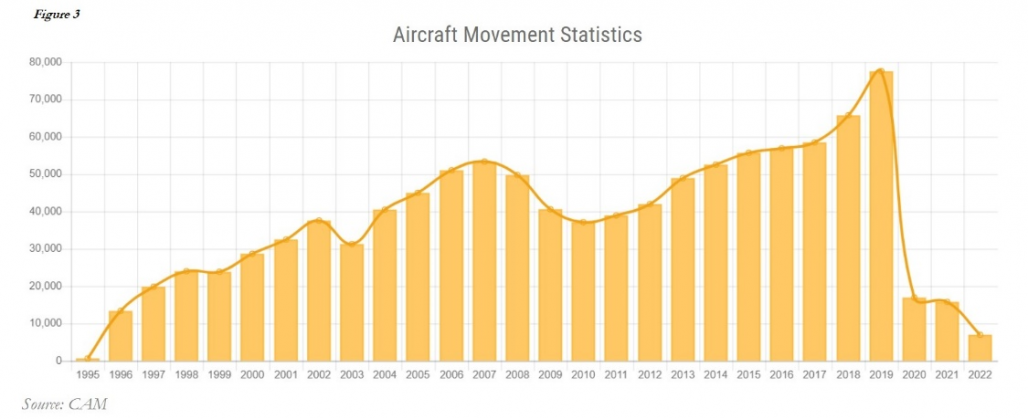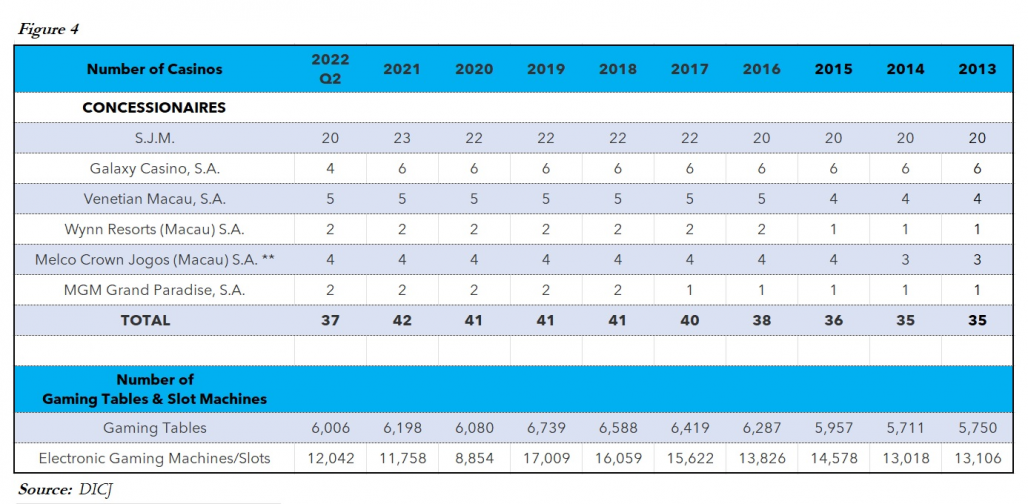 3. Propensity to play and spend
The Macau government set a cap on the number of table games at 6,000 and electronic gaming machines (EGM) at 12,000 for gaming operators from 2023. What does it mean for the concessionaires in the new term? Looking at the data of the past 10 years, the average number of table games stood at 6,173 while EGM was 13,587 close to the newly imposed cap. If the premium mass market and junkets are to patronage the casinos, it may generate high-yield revenues.
UBS Global Wealth Management surveyed 2,000 billionaires throughout 43 markets and found that Asia-Pacific maintains its global position as the engine of wealth growth. Mainland China tops the market for wealth creation with 415 billionaires, followed by India (114), Hong King (65) Taiwan (40), and Australia (39) respectively, as portrayed in Figure 5.
Japan, South Korea, Malaysia, Philippines, Singapore, Thailand, and Vietnam have registered vigorous growth driven by increases in population and economic wealth. These jurisdictions within 5 hours flight radius from Macau show promising positions in gaming, shopping, and lifestyle travel. Consumer behavior analyses that part of the influencing factors of high propensity to play is in part having an Asian gene. It is noteworthy to highlight that not all gamblers are wealthy and not all affluent people are gamblers.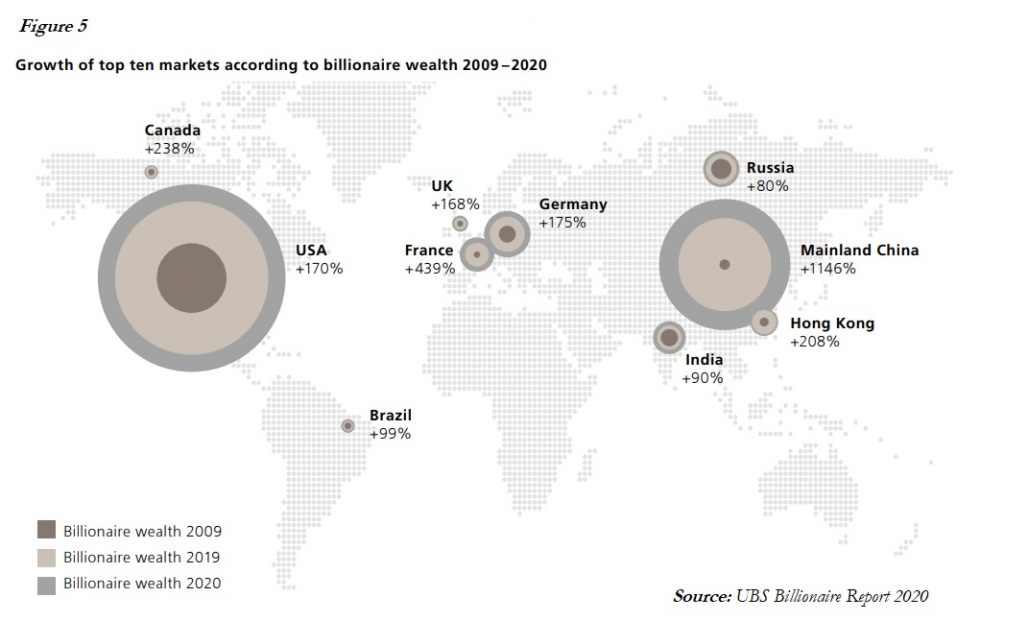 4. Travel Bubble (quarantine free)
Travel bubbles with certain destinations show confidence in public-health management. Mainland China is determined to keep the dynamic zero COVID policy, and so is Macau. Therefore, for the time being, mainland China is the only quarantine-free source market for Macau.
Data on mainland China's visitor arrivals shows a slow build-up of visitation.
Just before the emergence of COVID-19, in January 2020 the SAR welcomed some 2.1 million mainland visitors, while in the pandemic era the city's peak arrival tally from the mainland reached 795,389, still only 37 per cent of pre-COVID figures, as seen in Figure 6.
This shows that even with the travel-bubble with mainland China it will still take time for the city's tourism industry to see a full rebound.

5. Marketing and PR Strategies
Tourism, hospitality, casino marketing, and public relations (PR) are a lot more complex. Some individuals outside the industry think that marketing and P.R. are as simple as promotion, social media, storytelling, and KOLs, but it is not as simple as that. Good marketing and P.R. professionals translate the complex art and science of marketing to look simple, and easy, and interpret it in analogy using layman's terms.
To align the concepts for this paper, it is important to determine the value. Value creation and delivery sequence for travellers, leisure seekers, casino players, passengers, MICE business travellers, F&B explorers, and shopaholic consumers, is the first step before it is communicated on a tactical level for execution and before consumers experience the service.
It is important to have a deeper understanding of consumers, knowing why Macau (casino, resort, F&B, culture) important part for them. The Platinum Ltd. and its partners have conducted an econometric study, part of the findings is that the Chinese spend over 7 hours a day online of which is 65 per cent of their online time on social content. This represents a 20 per cent increase since the pandemic. The bottom line is there is no, one size fits all to curate marketing & P.R. strategies, plan, and tactics. Although the mass market is an important revenue stream, it would be more profitable if a market segmentation of various business offerings per consumer is conducted.
Considerations
While the silver lining to Macau's international travel remains bleak in the short-term, rthinking business focus, and more agile preparation is crucial to sustaining relevance in the mainland China market. Targeting the across-the-border market presents opportunities to eventually develop visitation 2 million per month to hopefully match pre-pandemic levels. The easing of the individual visit scheme (IVS) policy IVS would yield profitable results in the short term.
Macau has seen integrated resorts rising to world-class status, entertainment, sports, MICE and Michelin-starred restaurants. Nonetheless, in order to attract international visitation, airport development with frequent direct flights within a 6-hour radius is key to reap profitable investments.
Teamwork is imperative at this juncture, bringing together stakeholders within in the private sector, SMEs, and government with a shared vision and execution plan for Macau.
As we move forward, apart from reaping economic benefits, there will be a need to factor in a sense of social balance to avoid overcrowding and embrace a sustainable model.