By Alan Yung*

Remember the 2000 movie Gladiator? Recalling this movie allows us to understand this ancient sport not only as a combat sport but also as something that can be commodified.
There were general audiences, organizers, event stakeholders, vendors, and gladiators themselves involved in this activity.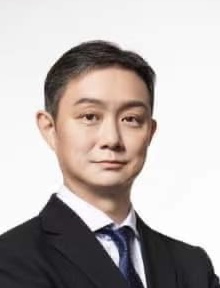 Wray Vamplew, an Emeritus Professor in Sport at the University of Stirling, stated that the commercialization of sports, through different levels, was already taking place some two thousand years ago, rather than the modern sports with gate-money since the 19th century.
From Ancient Greece, Rome, Byzantium, Mediaeval and Renaissance Europe, and different eras before the modern world, there was significant evidence of sports commercialization. Sport is not simply sporting. Organizing sports events, venues, sports peripheral businesses, professional athletes with trainers, agencies, tourism, and gambling are among a page-long list of participants or elements of sports commercialization.
There are always people who are willing to pay to watch, and people or athletes who are willing to pay to participate in the sport.
Even in those old days, spectators were willing to travel from one place to another to watch the sport or support their favourite sportsman, not even to mention that modern spectators would like to fly thousands of miles for a sporting event.
The participants are people looking for the prize, glory, or just simply to be part of the sport. Of course, some people engaged in sports make a fortune or earn their freedom. Nowadays, more people may simply want to take a picture and press the key to "check-in" on the spot and get likes & shares on social media.
All economic activities involve time, and more time involved may induce additional dollars for the economy.
It is obvious that modern sporting events generate billions of dollars' worth of value for the economy.
Sport is one of the major businesses of the time economy. Sports generate a scalable time economy with a potentially global audience or at least the fans of two rival clubs in a match. The event with thousands of spectators will generate time economy value for those who participate on the spot in watching the event, while the same event can be available to hundreds of thousands through digital means, further extending the economic impact of the event. It is the huge amount of time involved that corresponds to the dollar amount generated. All sorts of people involved in the sports businesses of different industries generate an abundance of time of consumption and push forward economic development as a whole. Well, the Macau Grand Prix has been doing this throughout the last few decades, but it is merely a few days' activities.
There are way more economic activities than we may think of derived from spectator sports other than simply the time of the sporting event held. Personal or friendly sports between acquaintances also generate a certain amount of GDP in terms of consumption related to them, though it is just a peanut compared to organised commodified sports, involving hundreds of people at a local sports match and billions of people watching the world cup for example.
Lately, the new season of Hong Kong Super League football debuted with full live coverage on online and TV channels. The new season aroused the discussion of the long-talked about commercialization of football in the HKSAR. How about Macau?
There are organised league sports events in Macau, but not much attention from local audiences.
There is some hardware for the event, and I suspect the utilisation is relatively low compared to counterparts in the region with all sorts of organised league sports events. There are several annual sports events to attract tourists and locals, such as the Grand Prix or Dragon Boat Race, which happen for a few days a year. If not weekly, regular sports events for the region may attract a smaller number of people coming on regular weekly or monthly visits. For instance, if organised regular sports events are held in Macau for the Great Bay Area cities, it may help to draw a certain number of people from each city or area to visit Macau for one additional sound reason. Ultimately, a visit for a sports event is likely an overnight stay plus other tourism activities.
I was approached by an agency about live matches of Faroe Islands. Most likely, there is no one locally that has an interest in Faroe Islands. Local people may not even have heard of Faroe Island or know where it is on the map. In any case, the Faroe Islands have a top soccer league with ten teams that export events to other countries. Faroe Islands has four different divisions of soccer leagues. Faroe Islands, located between Iceland and Norway, has a population of only 50,000 people. Small countries or areas may make it happen, so why not Macau?
Local sports commercialization won't happen in a fortnight, but an ongoing social change of the local and surrounding population that has favoured teams or players. It is cultural and continuous development for years may be needed. The GBA 3X3 basketball and local basketball team participating in the regional basketball league are a couple of good starts, if not a headstart, towards long-term sports commercialization. Sports commercialization can take a decade or two to make it popular and commercially feasible. Macau has kept on building the Cotai strip for the last couple of decades. Active input from governmental and non-governmental counterparts is needed. Couldn't organised regular leagues or friendly matches across the region held in Macau spark another direction for economic diversification?