Kim, Oi Mei Kuok
Member, Executive Council,
Macau Institute for Corporate Social Responsibility in Greater China (MICSRGC)
---
How can a company start performing corporate social responsibility (CSR)? There are two most representative forms of guidance most organizations refer to when they frame their CSR or sustainability strategies and practices. The first one is ISO 26000 which was launched in 2010. The main goals of ISO 26000 are to provide guidance to organizations which commit to CSR voluntarily. A group of 500 global experts composed of different stakeholders worldwide discussed and negotiated for five years prior to its launch and arrived at a consensus regarding the core elements of social responsibility, namely organizational governance, human rights, labour practices, the environment, fair operating practices, consumer issues, and community involvement and development. The guidance serves to assist organizations translate the concept of CSR into actions through daily operations in these seven areas.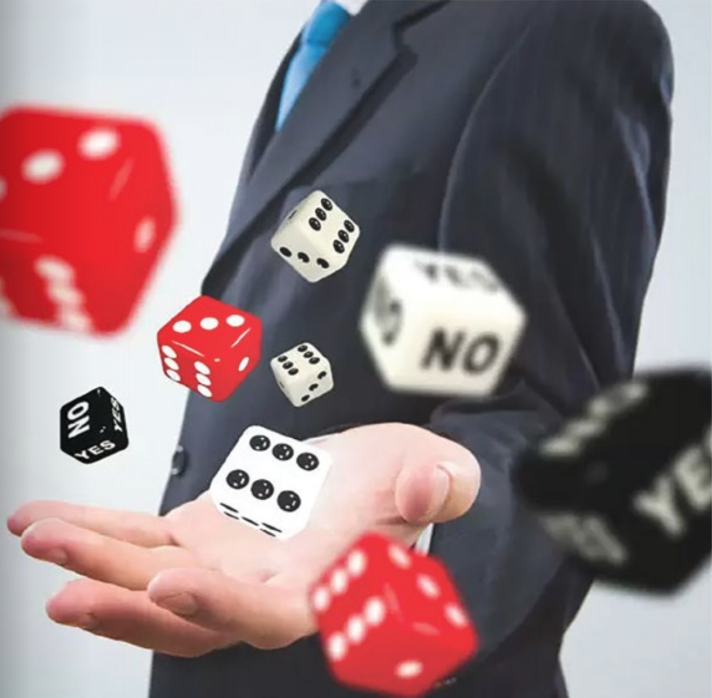 The 17 Sustainable Development Goals (SDGs) adopted by the United Nations in 2015 also provide useful resources for companies to refer to. These SDGs aim at ending poverty and protecting the planet. The integrative nature of these SDGs strongly advocates that while countries and organizations strive for prosperity, social, economic and environmental sustainability cannot be sacrificed. Many companies develop their sustainability strategies that support these SDGs at the same time. For example, MGM China Holdings Limited (MGM China) carried out sustainability practices on 15 different areas in 2021. To name a few, these areas include indirect economic impact, climate change and energy management, water management, occupational health and safety, and responsible gambling. All these practices are supporting 9 out of the 17 SDGs while having positive impact on stakeholders like employees, community partners, business partners, customers, and investors at the same time.
Many people may argue that large corporations have sufficient financial and human resources to develop and implement a broad sustainability strategy. In fact, even large corporations often need to collaborate with third parties to implement many of their sustainability practices. For instance, MGM China organized various training sessions such as the "Professional Workforce Development Series" and activities such as "Happy Workplace Happy Life" for its employees and the public with the support of the Labour Affairs Bureau (DSAL), Macao Federation of Trade Unions and Women's General Association of Macau. In contrast, people question whether small and medium enterprises (SMEs) in Macau have adequate resources, compared to big corporations, to initiate and/or implement any sustainability action. In fact, there are many SMEs in Macau that carry out sustainability projects. In terms of size and capital, SMEs in Macau are actually "nano" enterprises. About 99% of registered businesses in Macau are SMEs. They are everywhere. The everyday life of Macau citizens is surrounded by these SMEs. If more SMEs in Macau are willing to be involved in sustainability operations, the resulting impact can be significant.

When the attention of CSR is placed on the environment, soil, trees and water are three of the most valuable resources of this planet. The production of paper consumes and affects a lot of these resources. For instance, the production of one ton of tissue paper and standard office paper consumes 17 and 24 trees respectively, while each ton consumes 20,000 gallons of water. Other than the heavy consumption of trees and water, the paper production process also produces a lot of wastewater which affects soil fertility and water quality, and not to mention that 26% of waste to landfill comes from paper. Modern life would be difficult without paper but can we use less of it in our daily life? JC Human Resource Consulting (JCHR) is a "nano" enterprise in Macau which mainly provides HR services for small to mega-sized companies. The managing director of JCHR, Ms Jacinta Ho, recognized the environmental impact of using a lot of paper in our modern societies. With her full support, JCHR initiated, organized and sponsored a very meaningful community handkerchief project. The project was not merely about promoting the use of handkerchiefs instead of tissues in our daily life. In the process Ms Ho collaborated with many different parties which in turn contributed to and also benefited from the project. First of all, designer, Ms Florence Hoi Kuan Fong, conceptualized and designed the handkerchiefs gratis. Then, the Macau Productivity and Technology Transfer Center (CPTTM) took on the roles of printing the fabric, handkerchief production and also quality control. The Macau Caritas' Sunshine Centre was responsible for sewing the handkerchiefs. As a beneficiary of the project, the Bosco Youth Service Network (BYS) was also involved in packaging and managing sales on site, while Maria Centre, another beneficiary was the media partner for the campaign. Even the packaging was designed in a reusable 2-in-1 letter and envelop. All the collected funds from the project were used to support the production of video clips which promote environmental protection. With support and agreement of third parties, roadshows and charity sales were conducted in high schools, universities and back of house in hotels and casinos. The handkerchief project of JCHR demonstrated that even though a company is small, with the right attitude, concept, and the joint effort of various parties and organizations, meaningful sustainable actions can be taken to protect the planet and promote the concept of sustainability to more people.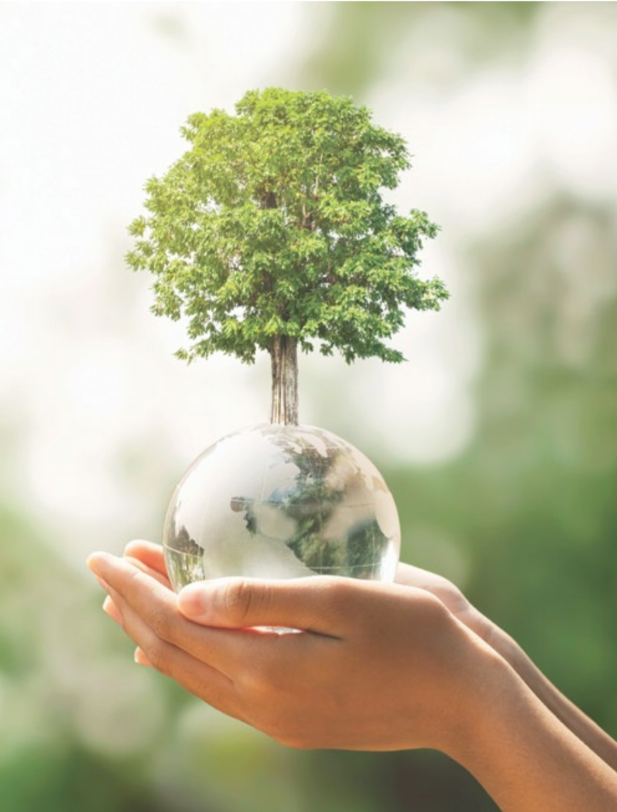 Sustainability is an attitude. Attitude directs actions. Actions bring impact. All the above examples show that regardless of the size of the organizations and the scale of the sustainability activities, cooperation by different parties is necessary to carry out these activities to generate impact. Many for-profit and not-for-profit organizations are jointly undertaking more and more activities to plant the seeds of sustainability in the minds of members of the public. At the student level, the Faculty of Business Administration of the University of Macau and Melco Resorts and Entertainment Limited (Melco) jointly organized the 2021 Guangdong Hong Kong Macau Greater Bay Area Integrated Resort Sustainable Business Case Study Competition which promoted awareness of sustainability among high school and university students. At the company level, the Wofoo Foundation Limited in Hong Kong, the Macau Ricci Institute, and other organizations jointly organized the "Deignan Award for Responsible Entrepreneurship". With the assistance of MICSRGC to develop the award criteria, this ongoing award aims to recognize those SMEs in Hong Kong and Macau which have proven outstanding performance in CSR, sustainability, ESG, and business ethics. It also aims to enhance public awareness of the importance of CSR and sustainability.
It is a fact as human beings, our existence has interfered in the ecological balance of this planet. To minimize this interference human beings must engage in sustainable practices so that a welcoming and livable environment can be "preserved" for future generations. Organizations, be they big, small, or even "nano", are called for their full participation in re-animating our living and business environment in a responsible and sustainable way.
IN PARTNERSHIP WITH: