By José Luís de Sales Marques
Macau Business | November 2021
A symbiotic relationship is one that is characterized as a "close physical association between two or more dissimilar organisms"; it could also mean a "close, cooperative, or interdependent relationship" (Merriam- Webster). Macau and Hengqin couldn't be more dissimilar, for Macau's five centuries of urban history does leave a strong and distinctive mark on its landscape, way of life, and so many other plural features. They also belong to different systems, Hengqin is under the first system of socialism with Chinese characteristics in the modern era and Macau is the old liberal capitalist system of free enterprise.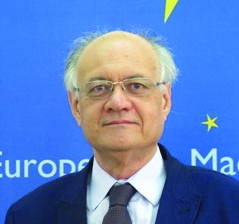 The Plan of the Guangdong-Macau In-depth Cooperation Zone in Hengqin (HICZ) issued on September 5th by the Communist Party of China Central Committee and the State Council, is designed to build that strong interdependent relationship between these two territorial units. It has a tight schedule, giving some sense of urgency, with goals to be reached by 2024, 2029 and 2035. The last one, 2035, is also the dateline for the completion of the Guangdong-Hong Kong and Macau Greater Bay Area (GBA) to realize its goals of becoming a vibrant world-class city cluster, a global influential innovation and technology hub, a high-quality sphere for living, working and travelling and an important element of the network of the Belt and Road Initiative (BRI).  By then, GBA will be a unique economic ecosystem, that will enhance the value of diversity and the principle of "one country, two systems". Under the GBA, the plan of which was announced in 2019, several participating cities have been putting together policies to attract residents and investment from Hong Kong and Macau. For instance, last April, Shenzhen announced eighteen such measures and they cover four dimensions: studying, living, entrepreneurship and "equal treatment" for residents of Macau and Hong Kong in regard to access to social and medical services. 

But, the HICZ is deeper than those measures, it is a step forward in terms of functional integration, moving closer to the creation of a new experiment at the political, legal administrative and economic dimension. Its most innovative aspect is in the administrative system, with Guangdong and Macau SAR jointly forming an administrative committee to govern the new zone, which will, however, remain under Guangdong jurisdiction. The administrative committee is under the dual leadership of the Governor of Guangdong and the Chief Executive of Macau SAR and is complemented by an executive body, whose main official in charge is appointed by the Macau SAR government, a position that was given to Mr Lei Vai Leong, in accumulation with his current position as Secretary for Economy and Finance of Macau SAR government. Recently, at the first meeting of the Management Committee that took place on the 22nd of September, Mr Ho Iat Seng presented four proposals that are illustrative of Macau's priorities at this stage.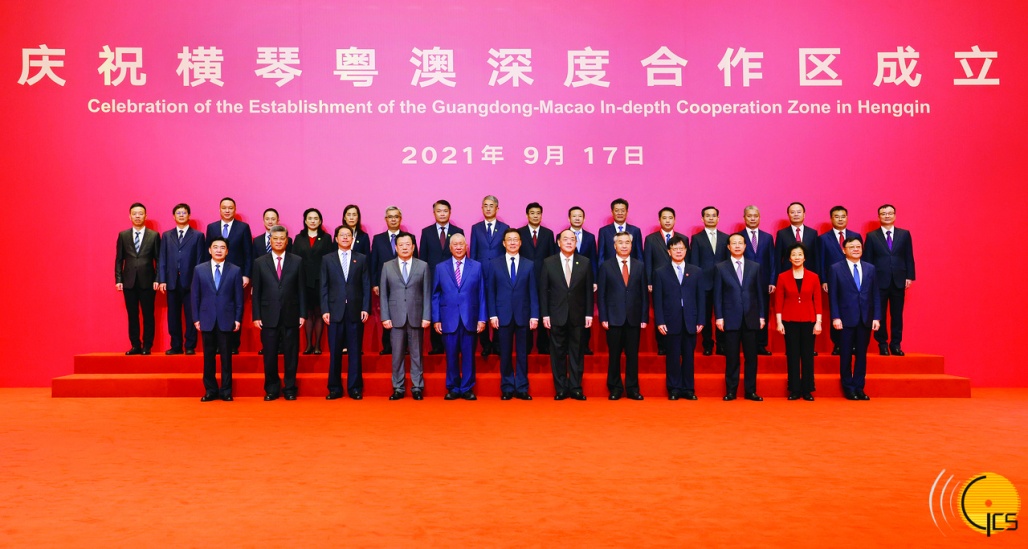 Mr Ho stressed the need to speed up the construction of the legal system of the zone, establishing the regulatory framework for the management of civic affairs and business development, in accordance with the Chinese Constitution and the Macau Basic Law. Mr Ho also made three other proposals to kick start developing the real economy of the island.  Industry and business should develop around "big health", focusing on research, development and production of traditional Chinese medicine, modern finance, convention and exhibition, and, cultural and sports industry.  He also emphasized the need to attract talents from within and outside China to work there. However, so far, no measures of facilitation have been announced in regard to policies towards foreigners, whether they are Macau residents or not. This is one area where more clarity would be very welcome.
On the one hand, for those non-Chinese residing in Macau who do not need or wish to move their residence to Hengqin, but still seeking proper investment opportunities and a chance to work in the island; on the other hand, for all those talents returning home or foreigners looking to work at Hengqin but residing in Macau, eventually with their families, it would be important to cater for their needs not only in regard to their mobility between Macau and HICZ, but the whole GBA. Macau also needs to prepare itself for that scenario, improving and extending social and educational services for them and their families as well as creating new non-resident permits covering special cases, of people working in Hengqin but living in Macau.  

Those measures will complement those already in place providing better living conditions for Macau residents, namely the construction of the Macau New Neighbourhood housing complex with 3800 units, developed with Macau public investment, for residents wishing to resettle in the island. 
Tax incentive and social support measures, targeted particularly for Chinese young professionals and entrepreneurs seeking opportunities in the new zone are already in place and more will be welcomed in the future.  HICZ also offers competitive rental fees and access to the Mainland labour market that are advantageous conditions, vis-à-vis what is available in Macau. It is expected that big gaming companies will be among the first batch of investors as they aim at expanding their portfolio into non-gaming businesses. Financial companies will also be attracted to move into the zone, expected to be the location for the future Macau/Hengqin stock exchange.

There are questions about the measurement of the contribution of non-gaming public and private investments in HICZ in regard to the diversification of Macau's industrial structure, since the zone is not under this regions' jurisdiction. From the viewpoint of statistical reports on Macau's Gross Domestic Product (GDP), that question has no immediate answer. However, in the short span of fourteen years, the whole region will be integrated into the economic system of the Greater Bay Area. What will be its implications in statistical terms? Moreover, it is possible to build a dedicated GDP account just for HICZ, a useful management tool to keep track of the development of its main economic variables. 

Last but not least, the regulatory environment for foreign direct investment is expected to be the most open in the whole of the Chinese mainland. By combining the openness already achieved in the Guangdong province with the free investment environment of Macau, one can only expect the best of the two worlds. This combination of strengths, while keeping differences, will be the formula to build a sound symbiotic relationship between Macau and Hengqin.