Macau Business | February 2021
Macau's financial market is rather unsophisticated. This is caused by the restriction on the (already very small) number of banks and insurance companies allowed to operate in Macau and the resulting absence of effective competition, the limited size of Macau's market, the adoption of the universal banking model, and the concomitant restriction to market access for specialized financial operators – there are no brokerage companies, no financial leasing operators, no private equity or hedge funds, no exports insurers, etc.
The negative impact of these factors is further amplified by the existence of a large, vibrant and efficient financial center in nearby Hong Kong (and Shenzhen).
One of Macau's structural debilities lies in not having enough critical mass in regards to financial firms, professionals, investment analysts, as well as other qualified personnel for the financial sector. Given the political drive for establishing a financial services platform in Macau, it is important that the relevant authorities devise a strategy to overcome these shortcomings.
Specialized financial firms should be invited to come and operate in Macau. To be blunt, the strategic approach to be adopted by the government should be the very opposite to Macau's tradition: no special protection should be awarded to local groups, families or vested interests since they have no critical mass, and Macau needs to move at a fast pace towards establishing a financial services platform.
It is also important to find ways to create conditions for the vast array of Hong Kong consultants and qualified financial professionals that may be interested in working in Macau. In the last two decades we have witnessed, as trading and shipping services have grown significantly in other parts of China, with Hong Kong's share becoming less and less relevant in the overall. But in the financial services market, albeit Shenzhen and Shanghai have seen their relevance increase significantly (the Shanghai Stock Exchange reached a market cap of US$ 5 trillion in 2019) the Stock Exchange of Hong Kong keeps its preeminence – the SEHK had a market cap of HK$ 47 trillion in 2020.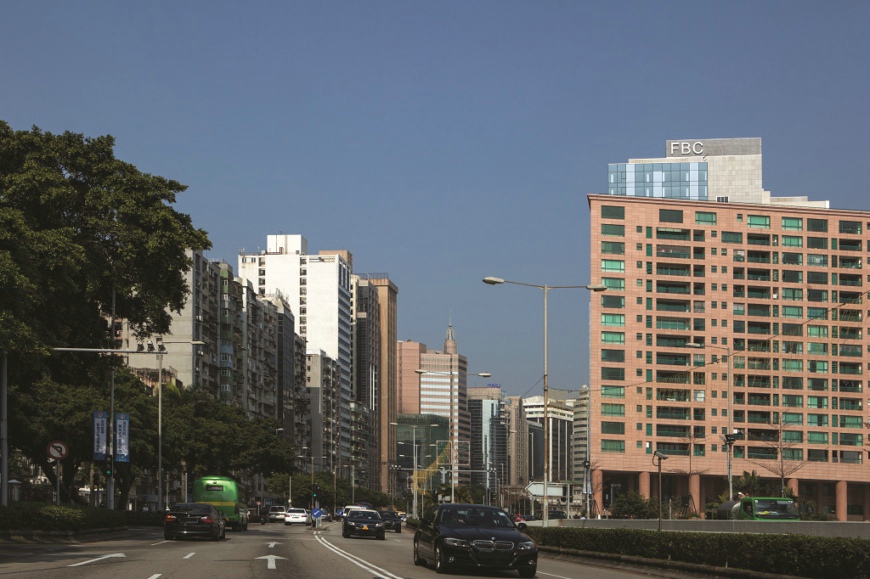 There are two main reasons for this. One lies in Hong Kong's rule of law. The second stems from the legion of foreign firms, consultants, investment analysts and other qualified professionals that work in this sector in Hong Kong. And, unlike other sectors, thus far the vast majority of these financial sector professionals has not shown any inclination to move or set up shop in Shanghai or Shenzhen. As a consequence, to have access to the global network provided by these professionals, many financial firms from Mainland China moved or opened offices in Hong Kong, thus strengthening Hong Kong's role as the foremost financial center of China.
It is important to bear this in mind when devising a plan to attract to Macau part of this vast array of foreign firms and qualified consultants, investment analysts and professionals currently in Hong Kong. Macau has several features that appeal to these entities – rule of law, respect for human rights, religious freedom, an independent judiciary, free movement of capital, economic freedom, respect for private property, freedom of expression, low taxation, free port, among others.
Attempting to transform Macau into a more securitarian city when there are absolutely no public security reasons that warrant it, as well as taking measures to unnecessarily "muscle" the civil society – that has always been "patriotic" and tame – in a way not dissimilar to what we see in Mainland China, is certainly not the way to go. And it would actually destroy that possibility.
If China wanted another Shenzhen-like financial services market, there are plenty of cities in the Mainland with that potential. China wants another financial center similar to Hong Kong, and currently that can only be implemented in Macau.
It is paramount to remind that Macau needs intelligent elites, not loyal elites. There is already enough loyalty and obedience to China and the Central Government. What is missing is critical mass to comply with and implement the directives that the central authorities have been repeatedly voicing. A successful financial market depends on international trust – on loyalty to no other factors but competence, independence and stability. No one will channel its money to a financial market whose institutions they do not trust. What Beijing needs is a political elite in Macau that understands that Macau is only useful to China if it is different.