The Nansha Cooperative and Comprehensive Blueprint with Guangdong-Hong Kong-Macau published by the State Council of the People's Republic of China (PRC) on June 6, together with a move by Hengqin to lower corporate and individual tax to 15 percent, can be seen as significant moves that have tremendous socio-economic implications for Hong Kong and Macau.
The Nansha Cooperative Blueprint is divided into seven sections, each carrying its unique features.
The first section outlines the "leading thinking," "spatial design" and "developmental objectives." The leading thinking is to persist in the "leadership of Chinese-style socialism under the Xi Jinping era," the "implementation of the spirit of the Party's 19thParty Congress," and in the deepening and openness of reforms while "resolutely implement the principle of 'one country, two systems" so that the mutual cooperation between Guangdong, Hong Kong and Macau can and will become a win-win scenario. Nansha is remade as "an important entity and a forceful support" for Hong Kong and Macau to be integrated into the mainland's national development. The spatial design of Nansha is to fully utilize the district's transport linkages with Hong Kong so that Nansha will be developed in all aspects. The developmental objectives are to improve and deepen Nansha's technological innovation together with Guangdong, Hong Kong and Macau, to provide a new family anchorage for the young people of Hong Kong and Macau, to elevate the standards of education and public health in Nansha, and to contribute to not only the Belt and Road Initiatives but also the green economy and a society with low carbon emission.
The second section focuses on the construction of Nansha as a cooperative base for the development of science, technology and innovation. Nansha welcomes research organizations from Hong Kong and Macau to promote mutual research in various areas, including applied research, intellectual property information, technological innovation, product certification and recognition, and to promote technology transfer in the fields of electrical engineering, computer science, ocean science, artificial intelligence, smart city, and financial technology. Nansha is going to build up first class research university and institutes and to increase its competitiveness through greater cooperation with the research expertise in ocean studies and ecology from the Hong Kong University of Science and Technology. Furthermore, the Nansha automobile industry will be developed, including smart vehicles and smart transport. Internet technology, drones and unmanned boats will also be developed. Finally, Nansha will promote the mobility of talents regionally and internationally, meaning that it will be a hub attracting talents from Hong Kong and Macau through not only the reduction of enterprise tax to 15 percent but also partial exemption for individual tax. The objective is to attract talents from Hong Kong and Macau and overseas to work in Nansha.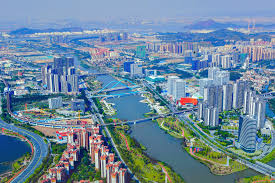 The third section discusses how Nansha is created as a platform for youth to develop their new business and career. Specifically, loans and subsidies will be provided for the young people of Hong Kong and Macau to develop their business and they will be welcome to reside and work in Nansha. The Hong Kong government's youth development fund and the Macau government's assistance plan for youth's start-up projects will be utilized to develop Nansha into an innovative and ecological circle for the young people of Hong Kong and Macau to reside and work there. Other plans of the Hong Kong government, such as the Greater Bay Area Youth Employment Plan and the Mainland Internship Scheme will be integrated into the developmental blueprint of Nansha so that more young people from Hong Kong will move to the district. Other services such as residence, childcare and the study conditions of the children of the Hong Kong and Macau people will be provided and arranged in such a way as to facilitate human integration.
The fourth section focuses on how Nansha will open its door so that mainland enterprises will strengthen their international networks and external trade. Foreign consulates in Guangzhou will provide a channel for Nansha to arrange its local business to go out to the international arena, share information, develop projects, recognize products mutually and provide arbitration points while helping to develop Hong Kong's service sector and providing law firms in Hong Kong and Macau to cooperate with their mainland counterparts. The internationalization of Nansha is going to be developed through the utilization of Hong Kong's shipping centre and maritime services. Specifically, Nansha's harbours will develop maritime transport, build up more piers, and elevate the standards of shipping services and maritime transactions. All these infrastructure and services will stimulate Nansha's plastic industry, engineering work, wine exhibitions and securities centre. The central government in Beijing supports Nansha to implement the measures of the Regional Comprehensive Economic Partnership (RCEP) and to cooperate with other European and North American states in the areas of monetary and financial industries, thereby integrating Nansha into the global economy more quickly and much deeper.
The fifth section emphasizes Nansha as a converging platform to connect with the international business environment. In this aspect, Nansha must undergo a deepening process of marketization, internationalization and the rule of law development. The business registration system will be modernized, including logistic supply chain, credit information sharing, digital governance, Internet services, dispute resolution mechanisms in commercial and civilian disputes, cross-border health insurance services, Renminbi overseas investment fund, risks assessment of monetary and financial institutes, the reform of foreign remittance system, and the study of setting up a Greater Bay Area international business bank. The governments of the Greater Bay Area, including Hong Kong and Macau, will promote the idea of cross-border social protection services, including the applicability of elderly health coupons issued in Hong Kong, the certificate recognition of hospitals, the better regulation of food security, and the improvement in transport linkages between Nansha, Hong Kong and Macau. Cruise ships and tours will be promoted.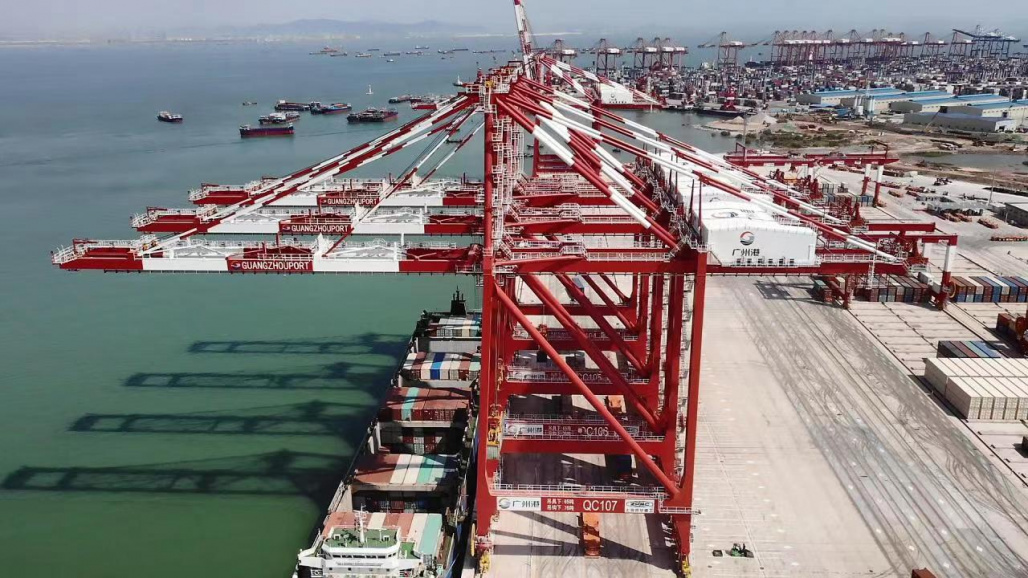 The sixth section focuses on the developmental criteria of building a high-quality city in Nansha, meaning that its cultural and historical heritage, ancient and precious trees, and special architecture will have to be preserved with the help of the criteria of architectural design from Hong Kong and Macau. Urban planning, cultural and sports facilities and managerial services in Nansha will have to learn from the experts from Hong Kong and Macau, who will be invited as advisors to improve Nansha's urban governance and cultural heritage preservation work. While Nansha is going to be developed as a smart city with advanced technology and information, higher education will be expanded. The educational alliance in the Greater Bay Area will encourage the mutual recognition of credits and programs, while Nansha's higher education institutes will recruit more students from Hong Kong and Macau and develop sister universities. International schools at the primary and secondary levels will be built in Nansha to attract students from Hong Kong and Macau. Finally, public health infrastructure such as hospitals will be built along the line of the Shenzhen hospital with the participation from the University of Hong Kong. Medical products from Hong Kong and Macau are bought, used and recognized in Nansha, where elderly homes will be provided for the elderly people from the two cities.
The seventh section delineates the "protective measures" for Nansha, including the need to strengthen party leadership and to consolidate political judgement and implementation in the process of developing Nansha. Party organizations will be developed in Nansha at the grassroots level, while capital investment and policy support will also be provided. The Guangdong provincial government will provide financial support for Nansha with government bonds and investment funds. Agricultural land will be protected while land reclamation is controlled in a cautious way. Finally, a developmental committee will be set up to provide inputs on Nansha's development by co-opting government officials, industries and professions, think tanks, experts and academics. The Guangdong government will "realize its main duty" of designing blueprint and plans of rigorous standards. It will also strengthen "the bottom-line thinking," "respect history, culture and ecology," and consolidate the need to prevent risks to "ensure Nansha's healthy and sustainable development."
The Nansha cooperative blueprint has important implications for the socio-economic integration between Guangdong, Hong Kong and Macau.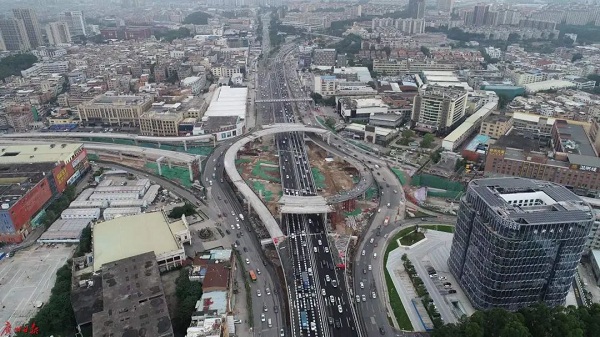 First, ten days after Nansha's cooperative blueprint was published, the Guangdong-Macau Cooperation Zone in Hengqin announced that the Hengqin corporate income tax would be reduced to 15 percent while the individual income tax will be capped at 15 percent. This policy in Hengqin is like the change in corporate tax and individual tax exemption in Nansha. The implication is obvious: both Nansha and Hengqin have adjusted their corporate and income tax rate downwards to attract talents from Hong Kong and Macau.
Second, the Nansha developmental blueprint represents the deepening process of creating another Hong Kong in South China. If Deng Xiaoping once remarked that the PRC would create more cities like Hong Kong, the Nansha cooperative blueprint is a good example following the footstep of Shenzhen, which has become an advanced city neighbouring Hong Kong. Economic modernization and liberalization in South China continue to deepen its process and to embrace more cities in the Greater Bay Area.
Third, the Nansha blueprint shows that it clearly utilizes the strengths of both Hong Kong and Macau, including talents, expertise, knowledge and capital. As such, Hong Kong and Macau still have their vital role in the sustained process of economic modernization in entire China. The Greater Bay Area will provide a powerful platform for Hong Kong and Macau to integrate with the mainland economically, socially and productively, especially as Covid-19 is slowly weakening.
Fourth, Hong Kong and Macau must utilize the economic liberalization of Nansha and Hengqin respectively to develop their special industries. Given that Nansha has many precious cultural and historical sites, Hong Kong and Macau's tourism authorities should build up their cultural and historical tourism together with Nansha and other cities of the Greater Bay Area, creating a powerful tourism hub in preparation for the post-Covid era. Similarly, Macau's business organizations must go into Hengqin to develop information technology, Chinese medicine, convention and exhibition business, cultural tourism and financial industry in a much faster way. Otherwise, Macau's "suitable" economic diversification will perhaps be hindered by conservatism.
Fifth, the higher education sector will need more integration and interactions between Guangdong, Hong Kong and Macau. Academic qualifications will have to be recognized in the three places in a much faster way, while educational alliances and exchanges must be fostered and deepened. While Hong Kong students are still lacking a deep knowledge of the history, culture and economic features of South China, a similar problem exists among the Macau youth. As such, local universities in Hong Kong and Macau have to build up more programs on South China, together with the support and active participation of Guangdong's higher education institutions.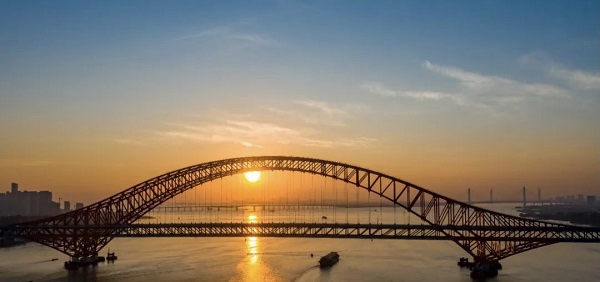 Sixth, social interactions will be fostered only when the people of Hong Kong and Macau understand Guangdong in a much deeper manner. As such, elderly homes in Nansha and Hengqin and other places in Guangdong will have to build up stronger and more extensive networks with their counterparts in Hong Kong and Macau so that more people from Hong Kong and Macau understand the daily lives of Guangdong.
Seventh, the vision of the late Hong Kong tycoon Henry Fok is eventually realized. Henry Fok was the most important pioneer who went to invest in Nansha in the 1990s and he hoped that Nansha would have a "one-hour living circle" with Hong Kong one day. Today, Nansha is designated by the central government as another new locomotive after Shenzhen to become an important city with close transport linkages and supply chain with Hong Kong and Macau. Fok's vision of Nansha becomes a reality eventually. His vision on Nansha remains socially and economically significant in the process of economic modernization and integration between Guangdong, Hong Kong and Macau.
In short, the Nansha cooperative blueprint is socially and economically significant for Hong Kong and Macau. Nansha is going to be another Hong Kong, relying on Hong Kong's and Macau's talents, expertise, knowledge and capital. Its cultural and historical heritage provide a unique opportunity for Hong Kong and Macau to develop cultural and historical tourism in the Greater Bay Area, while the higher education sector in the three places has more room for cooperation and expansion. Many years after the pioneering work and tremendous contribution of Henry Fok to modernize Nansha, the city is now designated as an important platform for a deepening process of economic modernization, liberalization and internationalization, thereby proving and realizing the very far-sighted vision of Mr. Fok eventually.