On November 19, the Candidate Eligibility Committee held a press conference announcing that 153 out of 154 candidates nominated by the members of the Election Committee could formally fulfill the eligibility requirements and are allowed to run in the Legislative Council (LegCo) elections to be held on December 19, 2021 – an important milestone in the history of elections in the Hong Kong Special Administrative Region (HKSAR), especially after the promulgation of the national security law in late June 2020 and the revamp of the legislative electoral system in March 2021.
The candidate who was disqualified was a hired by a government department as a part-time employee, and as such, he was regarded as ineligible for running in the upcoming election.
There are several prominent features in this upcoming historic election in which the new LegCo will have 90 seats, 40 of which will be elected by the 1,500-member Election Committee, 30 elected from functional constituencies, and 20 from geographical constituencies in direct elections.
First and foremost, the media spotlight was focusing on the 20 geographical constituencies in direct elections, where each geographical constituency returning two elected legislators witnesses at least one non-establishment candidate competing with other pro-establishment candidates.
In Kowloon East, a non-establishment candidate named Poon Cheuk-hung got nominated, but his chance appears to be slim as he is facing two relatively strong candidates, Stanley Ng Chau-pei from the Federation of Trade Unions (FTU) and Leung Hei from Democratic Alliance for Betterment and Progress of Hong Kong (DAB).
In Hong Kong Island West, non-establishment and Island district council member Fong Lung-fei is encountering two famous pro-establishment candidates, Chan Hok-fung from DAB and Regina Ip from the New People's Party.
In Kowloon East, Jeffrey Chan from the Path of Democracy (PoD) is entering the stronghold of pro-government forces led by Tang Ka-piu of DAB and Ngan Man-yu of the DAB.
In Kowloon West, non-establishment veteran Frederick Fung is competing with Vincent Cheng of the DAB and Leung Man-kwong of the West Kowloon Synergy. Fung appears to stand a chance of being elected if the voter turnout in Kowloon West will not be "low" because his track record in the pro-democracy movement and consistent constituency work.
In Kowloon Central, Mandy Tam as a former member of the People Power and Civic Party is allowed to run against Starry Lee of the DAB and pro-establishment and Kowloon City district council chair Yeung Wing-kit. Mandy Tam will likely have a chance to perform well if many voters in Kowloon Center come out to cast their ballots.
In New Territories Southeast, Daryl Choi Ming-hei as a non-establishment candidate stands a chance to compete with Lee Sai-wing of the DAB and Lam So-wai of a pro-establishment group named Professional Power. Choi appears to stand a good chance as he has been a district councilor with some grassroots experiences.
In New Territories North, Tsang Lai-man as a non-establishment housewife is competing with the apparently stronger candidates Lau Kwok-fun of the DAB and Yuen Long district council chair Shum Ho-kit. But Tsang as a female candidate may attract the votes from women.
In New Territories Northwest, Wong Chun-long of the Third Side is competing with the stronger candidates, namely Holden Chow of the DAB and Michael Tien from the Roundtable.
In New Territories Southwest, non-establishment Lau Cheuk-yu is competing with Ben Chan Han-pan of the DAB and Chan Wing-yan of the FTU.
Finally, in New Territories Northeast, two non-establishment candidates, Wong Sing-chi of formerly the Democratic Party and Allan Wong are competing with Gary Chan Hak-kan of the DAB and Dominic Lee Tsz-king of the New People's Party. Wong Sing-chi is a candidate who apparently has bolder platform, calling for the amnesty of those democrats who are imprisoned. He had been expelled from the Democratic Party in 2015 for his open support of the government's political reform model. The performance of Wong as a moderate democrat with a relatively liberal platform in this upcoming election will be watched carefully.
In short, it appears that veteran non-establishment candidates Frederick Fung and Mandy Tam, who had rich experiences in electoral campaigns, may have a stronger chance of rivalling the pro-government candidates in Kowloon West and Kowloon East respectively, while Choi Ming-hei may also have a chance of success in New Territories Southeast. The performance of Lau Cheuk-yu in New Territories Southwest and Wong Sing-chi as well as Allan Wong in New Territories Northwest will be noteworthy.
Second, in functional constituency elections, three non-establishment candidates – Tik Chi-yuen of the Third Side competing in the social welfare sector, Man See-yee in the accountancy sector, and Wong Wai-shun in the engineering sector – are running against other pro-establishment candidates. Apparently, Tik may stand a good chance of being elected given his track record, even though he is facing registered social worker Chu Lai-ling from the DAB.
Overall, a minimum of two non-establishment and a maximum of five candidates may be elected to the LegCo through direct elections, while at least one non-establishment candidate in the functional constituencies may be elected. Altogether, the number of non-establishment candidates who would be elected to the LegCo would likely be less than six or seven – a situation that would guarantee the phenomenon of pro-establishment elites running the HKSAR.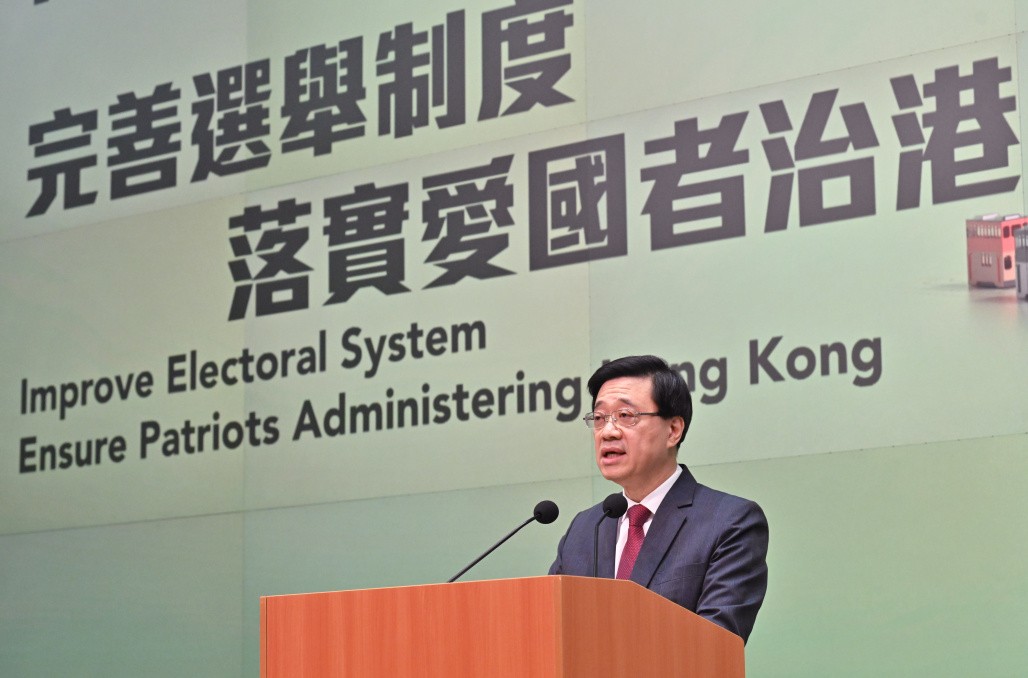 Third, in the Election Committee sector, 51 candidates are competing for 40 seats, implying that two phenomena will have to be observed: whether those candidates who are also the members of the National People's Congress (NPC) and Chinese People's Political Consultative Conference (CPPCC) will stand a better chance of being elected, and whether the "preferred" candidates to be elected would be around 30 as some Hong Kong media reported. In other words, about 10 seats would perhaps be truly competitive while some 30 candidates may stand a better chance of being elected due to their politically heavyweight nature. Two candidates with interesting background, namely Allan Zeman, who renounced his Canadian citizenship in 2008 as reported in the press, and Mike Rowse, who in 2001 was the first non-Chinese civil servant to become naturalized citizen of the People's Republic of China, are among the 51 candidates and their performance will be watched closely.
Fourth, in terms of party politics, DAB is fielding 22 candidates, FTU 10, the Business and Professional Alliance 9, Liberal Party 6, the New People's Party 6, meaning that most of the candidates are not affiliated with any political party or group. The implication is that, after the LegCo elections on December 19, it would remain a challenge for the pro-establishment forces to come to a process of consensus-building on many policy issues, ranging from housing to social welfare, and from land to tax reform. Class differences and tensions would likely persist in the LegCo where legislators will come from varying class background, although they are and will be far more politically nationalistic than their predecessors in the electoral history of the HKSAR.
Fifth, the government has announced that Hong Kong residents in the mainland will be arranged to vote along the border with the technicalities being worked out with the mainland government. This will be the first time that Hong Kong people residing in the mainland will be allowed to vote – an unprecedented event in the electoral history of the HKSAR.
Sixth, while mainland academic Tian Feilong on November 20 suggested that the overall voter turnout in LegCo elections can be tabulated by integrating the three sectors' voter turnout, namely combining the voter turnouts of direct elections, functional constituency elections and Election Committee election, former LegCo President Jasper Tsang said in public that such a suggested move would be meaningless.
The issue of voter turnout appears to be "baffling" in the mindset of some pro-establishment elites. However, given the politically turbulent events from 2019 to the immediate aftermath of the implementation of the national security law, it appears that the voter turnout in direct elections will most likely be much lower than ever before. Perhaps some pro-establishment elites need not focus on the question of voter turnout. Rather, more attention should be paid to improve the election atmosphere in the HKSAR to rebuild political trust and harmony in the psyche of the ordinary citizens.
In conclusion, the LegCo elections to be held in the HKSAR on December 19 will be a landmark one. It will not only represent a step toward "patriots ruling Hong Kong" but also signal the degree of political space to be enjoyed by the non-establishment candidates, or the very moderate liberal democrats, in the new political system of Hong Kong. If the principle of "one country, two systems" entails a certain degree of socio-political tolerance, perhaps the entry of a tiny minority of moderate democrats into the law-making legislative body of the HKSAR should be encouraged, embraced and emphasized. If Western-style democracy had already been rejected and jettisoned in the HKSAR, then the December 2021 LegCo elections will certainly symbolize the implementation of a Hong Kong-style of democracy.