Helena Kok
Partner, MdME Lawyers
---
I never liked Physics; I used to run away from this curriculum subject when I was in high school. But lately, I have developed a keen interest in Newton's Laws of Motion – the three laws that underpin most of the mechanics theories (even biomechanics!).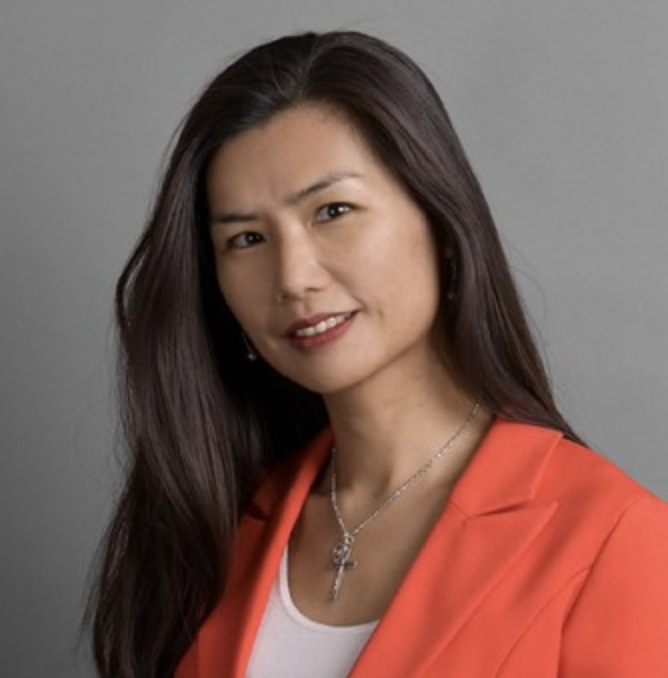 As a close observer of the Macau labour market and policies, I could not help but relate the city's labour market to Isaac Newton's laws of motion, which can be translated into three simple statements: an object will not change its state of motion or direction unless acted upon by an unbalanced force; the acceleration of an object is directly proportional to the net force exerted; whenever force is applied, there is an equal and opposite reaction.
Since December 2022, Macau ceased to be a faithful follower of the (dynamic) zero COVID policy, to be in line with the country's direction. Then Macau started the Lunar New Year in the most promising way possible: streets packed with tourists, commercial outlets seeing a 50% plus increase in sales, hotels achieving nearly 90% occupancy. As we move forward with this long-awaited prosperity, manpower comes right under the spotlight. We certainly do not want to look back as we are heading towards such a bright future, but retrospective analysis allows for future improvements. I will be the buzzkill this time.
Prior to COVID
The SAR's labour market was said to be stable in terms of supply and demand, albeit under the guise of Adam Smith's laissez-faire premise. Macau enjoyed a notoriously low unemployment rate of 1.8% (local population), which never fluctuated greatly, even coexisting with imported labour. Before the pandemic, there were 196 thousand non-resident workers, making up almost 50% of the total labour force in Macau. Meanwhile, the unemployment rate remained the same. I observed that, while protecting the local workforce, the government welcomes imported labour who come in to take up the unpopular jobs and train up the inexperienced local personnel.
During COVID
Macau saw the unemployment rate soar and finally peak at 5.5%. I do not think I need to describe in detail the hardships businesses have been through these years. Only for analytical sake, I would like to point out that COVID was not the only factor that contributed to the afflicted number. One also needs to factor in the ill-fated junket business, heavy reliance on the gaming industry and on the mainland Chinese market, complacency of the young working generation who raked in easy money in the past ten years.
During the past three years, the Macau government went the extra mile to allocate jobs to the unemployed local population. We saw a reshuffle of the workforce among industries, training and reintegration programs for employees released from grieved industries. Labour quotas approval rate was cut down 10% to 20%, resulting in a total imported labour workforce of 154 thousand, as of December last year. The retail sector saw the biggest cut in labour quotas as it was seen by the government as the sector that requires a shorter learning curve, thus the most suitable to accommodate unemployed local population.
Businesses were getting creative in coping with the surplus of manpower. They were trying their best not to lay off local employees while containing operating costs at a satisfactory level that could cater to a better-looking profit and loss account. Aside from the office pantry where there used to be free coffee capsules and coke zero, payroll is another wonderland for HR to train their creativity. Measures going from soft "clearing unused annual leave"; "rewarded no pay leave"; "flexi-work program", "early retirement", to blatant "salary cut", or even termination of employment, were the common agenda of management meetings during these years.
Post COVID
For the last three years, CEOs and business owners have been projecting their businesses with the despicable "uncertainty". The word "Assumptions" was the most commonly found in every business plan booklet. Now that we have regained our certainty: borders are reopening, and global mobility is being revitalized", support is provided for the "1+4" industries, clear targets of 60% GDP from non-gaming industries, and opportunities in Guangdong-Macao In-Depth Cooperation Zone in Hengqin – all good policies, but what is missing to become a full-fledged World Centre of Tourism and Leisure?
Manpower. We do not have well-planned, comprehensive and practical labour policies in place. Currently, we are living with an unemployment rate of 4.3% (from November 2022 to January 2023), which indicates great recovery from 5.5% at the peak of COVID fallouts. Further drop is foreseeable. Macau is indeed experiencing a shortage of both local and foreign manpower at all levels. To elaborate on this shortage, Macau needs the right candidates, not just the right numbers. To name a few, Macau needs those who are experienced in assets and risks management, financial data analytics, network audit and governance, operation of arenas, organization of large-scale conventions, English-speaking attendants, and physically adept kitchen assistants. To be a World Centre of Tourism and Leisure, we do not need a shiny framed certificate to boast the lowest unemployment rate. Instead, we need to polish up what we have on the shelf.
The bill for Importation of Qualified Personnel has not yet been approved at second reading, but I am sceptical that it will be a handier tool to tackle the problem than the current – and going to be abolished – Temporary Residency Scheme for Management and/or Technical Personnel under IPIM, except that it is not tainted by corruption scandals. Both are aimed at qualified personnel in the prioritized industries. If any difference, it would be only more stringent, thus counter productive. I would be very curious to learn the first successful case under the forthcoming law, especially in the first two categories (elevated quality and highly qualified) stipulated therein, for which employment is not a prerequisite to application. For a Macau-born and raised citizen like me, Macau is a great place to live, but without the trigger of employment, Macau would not surface as a choice of residency. This is especially true when it takes into consideration competitive markets such as Singapore or Hong Kong.
Aside from these two schemes, labour quotas are granted to whoever is worthy of a stay permit for a renewable year or two. To me, among the three (or going to be two) options, the labour quota option should serve the best in coping with the shortage of qualified personnel. The rationale is simple: no one would understand better about the business needs than the employer. And the employer's desire to develop the industry where its business is inserted is as strong as the government's, if not stronger. I therefore believe that, to tackle manpower shortage (speaking at both skilled and non-skilled), more flexibility and trust should be given to these employers, rather than giving too much importance to frivolous numbers and data.
In so many words, this is the landscape of the Macau labour market in recent years. It has moved from inertia to surplus, and most recently to shortage, prompting a stark contrast of direction by all players in the market. According to Newton, only when the force exerted is unbalanced will the object change motion, direction, and speed. And scientists diligently study the different types of force involved in order to come to an equation, so that they can control the force and achieve the desired motion or reaction. Certainly, the net force that causes motion or direction change in the Macau labour market described here is a combination of COVID, public policies, economic structure change, and the reaction of the workforce. Then, should this net force be balanced, the direction would not be changed, says Newton.