By Glenn McCartney
Macau Business | November 2021
In tourism development we commonly present scenarios of eventualities or predicted outcomes. The endgame is a clear objective. Population immunity has become a defining factor to signal the approaching endgame – it is adjusted and computed based on vaccinated efficacy.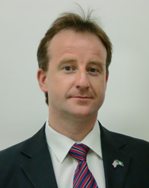 The Macau authorities have been consistent on messaging, for the city to achieve at least 80% of the population vaccinated as the immunity threshold. An expectation is that this will trigger a resurgence of visitation, and put the casino industry back on a pre-2019 revenue course again. However, there are some caveats to this, and while the government and industry collaborate on ways to increase Macau's vaccination rate amongst the population and the vaccine hesitant, presenting templates and planning ahead for 'what happens next' when the threshold is reached can spearhead the quickest economic recovery for the city.
There are several considerations on presenting an endgame perspective. On looking (and getting) ahead, the endgame strategy for Macau should for example consider the various direct and indirect economic and social costs to the community – a mix of resident and non-resident workers – that had been caused on this war on the pandemic. Researching, understanding, and addressing these impacts will provide greater resilience on the recovery process and return to tourism and gaming growth in the phase that follows the endgame. The lowering of border restrictions is one key endgame outcome to permit more visitation. These will likely be under some level of mandates such as COVID-19 tested and vaccinated – but similarly many of Macau's non-resident workers, most in the hospitality sector, may also seek to return home to see their families and in person for the first time in perhaps over 2 years.
Another impact is on the city's mission to develop a diversified tourism economy, positioning the city as a 'World Centre of Tourism & Leisure' – diversification has been impeded by the scaling back of non-gaming, particularly the event and entertainment industry, as casino resorts have looked naturally to operational efficiencies to limit monthly losses. Part of being an international city tourism positioning strategy is the portrayal of a vibrant night-life. The vibrancy of a city through small business, be it retail, restaurant, or bars, also provide the backdrop for attracting visitors – but again have faced economic challenges to pay rents and salaries. Some have closed. The endgame should include a collaborative framework of voices within the city, one of revitalization, and even a time to reset on going forward with Macau's tourism development. A reopening of non-gaming sectors such as events, will need to employ back those with specific skills and knowledge – again, a measure that can take time.
Setting a timeline to the endgame can be challenging, although built into recovery scenario planning. While there have been restrictions in place since February 2020 to contain and eliminate the virus, subsequent targeted lockdowns have occurred, quarantining locals in close proximity to those with COVID-19, as well as mass testing, as COVID-19 community cases emerged.
These naturally impact society and well-being, causing anxiety and uncertainty, where the youth are absent from physical school interactions being taught online, and places for leisure close, with mobility further restricted. To achieve the '80% plus' population immunity threshold means further targeted lockdowns cannot be ruled out until this objective is surpassed. And there are resource costs to the government each time to conduct the mass testing – medical resources are also diverted from the vaccination drive during mass testing. This can slow the homestretch and the move to a recovery phase.
There are risks to endgame strategy during COVID-19 due to the unpredictability of the virus. In my studies of COVID-19 tourism recovery globally one factor to be aware of is in shifting goal-posts with no clear signal to the tourism and casino industry of an end and a move to the next phase – one of recovery and exiting lockdown, in this case, returning the casinos and hospitality sectors to profitability. The endgame will signal Macau has reached population immunity, and with epidemiological studies indicating that COVID-19 will be endemic, subsequent tourism growth phases will need to factor in that the virus is something we need to live with and manage around the recovery.