Twenty years ago, Second Life started as a virtual world and quickly attracted 1 million users who created a virtual economy of $500m. Virtual worlds are therefore not new, but the rebranding of Facebook into Meta in October 2021 put an intense focus on virtual worlds and the Metaverse.
Actually, the term Metaverse was coined in Neal Stephenson's 1992 science fiction novel Snow Crash, where humans, as programmable avatars, interact with each other and software agents, in a three-dimensional virtual space that uses the metaphor of the real world.
Today, the metaverse can be described as a digital reality that combines aspects of social media, online gaming, augmented reality (AR), virtual reality (VR), and cryptocurrencies to allow users to interact virtually. Augmented reality overlays visual elements, sound, and other sensory input onto real-world settings to enhance the user experience. Therefore, apart from cryptocurrencies, VR and AR are the other two most important elements in the development of the metaverse.
Recently, a major concert held in Fortnite was seen by 45 million people and grossed around $20 million, including sales of merchandise. People who otherwise would not have had access to such experiences, due to geography or cost, can now participate.
Critics of the metaverse lament that it is just an existing concept or institution offered as though it were a new one, branding the existing technologies and ideas like VR (virtual reality), AR (augmented reality), AI (artificial intelligence) under a new umbrella. But this might be what the metaverse is really about.
What is the current situation of the Metaverse in China, though? Given that, as I just said, digital assets are normally a very important part of the Metaverse but given the fact that cryptocurrencies are banned in Mainland China, is there a Metaverse in Mainland China and, if so, what does it look like?
The Metaverse wave is indeed hitting China! Baidu was the first Chinese tech company to launch a metaverse app: The Land of Hope, in December 2021. This app was the first signal that China had stepped into the global metaverse market.
Also in 2021, China established its first metaverse association, the Metaverse Industry Committee, under the state-supervised China Mobile Communications Association (CMAC).
Furthermore, as per a recent report named "Into the ChinaVerse: How the Meta wave is hitting China", by FABERNOVEL, 37 million Chinese online users will have a virtual identity on Metaverse platforms by 2025. Also, 500+ Metaverse companies were named after the Metaverse and 93% of them were registered in 2021 and $8 trillion Market value is the estimated market size of the Metaverse industry in China by Morgan Stanley.
In Mainland China, not only have companies from large corporations to small firms expressed interests in this virtual world, so have been the local administrations across the border. Local governments in Shanghai, Zhejiang, Anhui, Hubei, and Sichuan Provinces also incorporated the metaverse in their economic planning documents.
Shanghai was indeed the first city and province in the mainland to include the metaverse in December 2021 in its 14th five-year blueprint for the electronic information industry covering the 2021-2025 period.
Following this, in April 2022, the Huangpu District of Guangzhou unveiled a proposal for support measures to "accelerate the innovation and development of the metaverse", the first place in the Guangdong-Hong Kong-Macau Greater Bay to provide official assistance dedicated to the metaverse development. The measures include a housing purchase subsidy of up to RMB5 million (US$756,601) for talents in the metaverse-related aspects, and a subsidy of up to RMB5 million for projects that boast iconic metaverse scenes with the characteristics of Huangpu.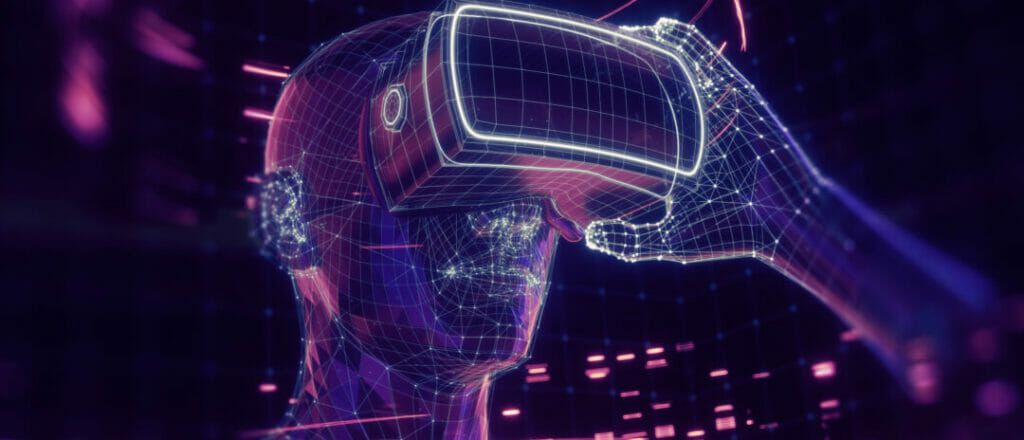 Moreover, investment bank Morgan Stanley remarked in a research note in April that the value of this nascent virtual space could reach US$8 trillion in the Chinese market alone in the future. Technological research and consulting firm Gartner also predicted 25 per cent of people would spend at least one hour a day in the metaverse for work, shopping, education, social interactions and/or entertainment by 2026, when 30 per cent of the organizations in the world would have products and services ready for the metaverse.
Of course, the Metaverse has its risks too, since, as stated by the China Banking and Insurance Regulatory Commission in a statement released in February, the public need to be warned about the rise of allegedly criminal activities of illicit fundraising, frauds and others in the name of metaverse.
This bet on the Metaverse follows China´s bet on Artificial Intelligence (AI). China is certainly at the forefront of new technologies. The digital yuan is a great example of new technologies applied to the area of payments, but China is at the forefront of blockchain technology as well as AI.
Indeed, in 2017, the Chinese government set its sights on being the world leader in AI by 2030, announcing a massive $150 billion investment that far exceeded the capacity of any other country. According to a study by the World Intellectual Property Organization, in 2018, China already owned 57% of the registered AI patents, and 17 of the 20 leading AI institutions in the world were Chinese.
Can there be a metaverse without cryptocurrencies? Metaverse and crypto are two concepts which may exist separately. A token may have utility in both real and virtual worlds, but the concepts need to have a clear synergy with each other.
What about Hong Kong? The Metaverse industry is booming in the Special Administrative Region, since a myriad of companies are currently working on metaverse-related projects and applications.
Following a question by Dr the Hon Tan Yueheng and a written reply by the Secretary for Innovation, Technology and Industry, Professor Sun Dong, in the Legislative Council on November 30, 2022, Professor Dong mentioned the next: "Currently, Hong Kong possesses excellent information and communication technology environment and robust infrastructures such as high-speed communication networks, 5G mobile networks, and a vibrant cloud computing service market. They could facilitate local industries and research institutions to develop technologies related to metaverse (…) On the other hand, the development and application of digital currency will facilitate the development of metaverse industries and applications. Since 2017, Hong Kong has been examining the feasibility of the Central Bank Digital Currency (CBDC). (…)"
As for China´s other Special Administrative Region, Macau, some initiatives have been launched related to the Metaverse. Last June, Macau-based gaming equipment supplier Asia Pioneer Entertainment Holdings Limited launched its new metaverse experience, Mini Macau, aimed at allowing people to explore the city's tourist attractions digitally. This metaverse version of Macau, "Mini Macau, was launched" in the Sandbox, including as well collection of Asia-themed NFTs designed by Portuguese artist Pedro Lourenço. In addition to this, the Macau Self-Improved Cultural and Creative Think Tank (MSCCTT), which is a local association co-established by the Association of Chinese Enterprises in Macau, the Institute for Cultural Creativity Tsinghua University, and the Macau Cultural and Creative Enterprise Federation, also announced last year in late April that a collection of Macau-themed NFTs by eight artists would be launched in June.
To sum up, the Metaverse will quite likely become an important industry in China these years to come, albeit it will be a Metaverse which Chinese characteristics, i.e., without cryptocurrencies, but with a huge potential, nonetheless. When it comes to Hong Kong, the Metaverse industry is booming there too and in the Special Administrative Region tit will be possible to leverage digital assets, even more so now that, as announced during the Hong Kong FinTech Week, HK is pivoting toward a friendlier regulatory regime for cryptocurrencies shows that it is ready to become an even more important virtual assets hub.
The author is an influential voice in the FinTech area, having advised many FinTech companies and with a very extensive network across the globe. He holds an MBA and a doctorate in Hong Kong real estate law and economics. He is also a well-known international speaker on the areas of Central Bank Digital Currencies and Blockchain.